Updated on 12/07/2022 at 8:12 p.m
Is Kate Winslet now the recycling queen?
The actress threw herself on in an old dress for the Avatar 2 premiere in London – and with good reason.
She wore this gown on the red carpet in 2015.
Kate Winslet has recycled a dress she first wore seven years ago for the world premiere of Avatar: The Way of Water. The actress plays Ronal in the long-awaited 'Avatar' (2009) sequel and attended the premiere in London's Leicester Square with her celebrity co-stars.
She first wore the gray Badgley Mischka dress she appeared in in 2015 at the Toronto International Film Festival for the premiere of "The Dressmaker." The tight-fitting, floor-length halterneck outfit combined with silver decorations on the top Winslet in London with drop earrings and a classic updo.
Kate Winslet: "It's so stressful"
The Oscar winner has previously advocated re-wearing outfits to avoid waste and stress. In a 2020 interview with Vanity Fair, Winslet said, "The dresses, the stress, the fittings… It's so stressful, and I know it's going to sound like, 'Oh, this is Kate Winslet talking about how stressful it's doing fittings for awards shows.' But it's stressful."
She doesn't like having her body "arbitrarily squeezed into a red carpet dress that I'll never wear again," she added. "The money that's wasted on it. The hours and stress that people put into these things." She continued: The artists who make these dresses are "wonderful, but making something that will only be worn once… I've already decided to wear dresses repeatedly".
"Avatar 2" starts on December 14th
James Cameron's second Avatar film, entitled The Way of Water, reprises much of the original cast including Sam Worthington, Zoe Saldana, Sigourney Weaver and Stephen Lang. Vin Diesel also stars alongside Kate Winslet in Avatar 2. The film will be released in German cinemas on December 14th.
© 1&1 Mail & Media/spot on news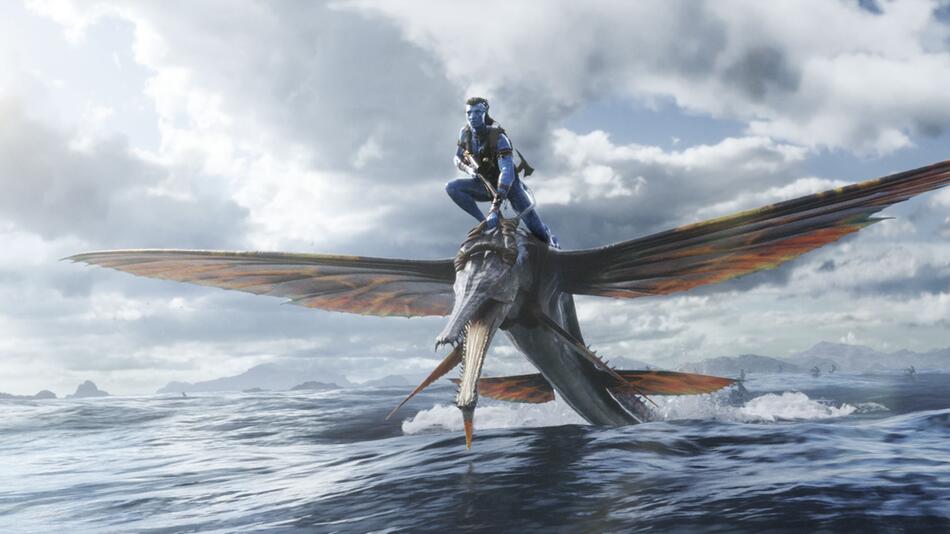 Set a decade after the events of Avatar, the sequel follows the story of the Sully family – Jake, Neytiri and their children – and the struggles they face to survive. Zoe Saldana, Sam Worthington, Sigourney Weaver are there again this time – and new: Kate Winslet. "Avatar: The Way of Water" hits theaters on December 14th.
Source-news.google.com