"The Kardashians"
Kendall Jenner fails when trying to cut a cucumber – and the net laughs itself limp
Actually, Kendall Jenner only wanted to cut vegetables in the TV show "The Kardashians", but that completely backfires.
Model Kendall Jenner, 26, is currently having to endure a lot of mockery on the Internet. The stumbling block is, of all things, a cucumber. On the latest episode of TV show The Kardashians, Jenner just wanted to make herself a quick snack at her mother Kris, 66,'s house.
At the beginning, the reality star explains how "easy" it is to cut a cucumber. But then the drama takes its course: Jenner clumsily holds the green vegetables and tries to cut off a few slices – her mother sits next to her, stunned. After admitting that she's "not good at cutting" and a little scared of knives, Kris calls the in-house chef and asks him to take over. "I'll do it Mum, everything's fine," replies the 26-year-old.
The net is laughing at Kendall Jenner

The first mocking comments are not long in coming on the internet. "Kendall Jenner not knowing how to cut a cucumber was the highlight of my week," writes a Twitter user. Another post said, "The way Kendall Jenner sliced ​​that cucumber is going to haunt me." Another explained, "I never thought that Kendall Jenner slicing a cucumber could give me nightmares, but here they are."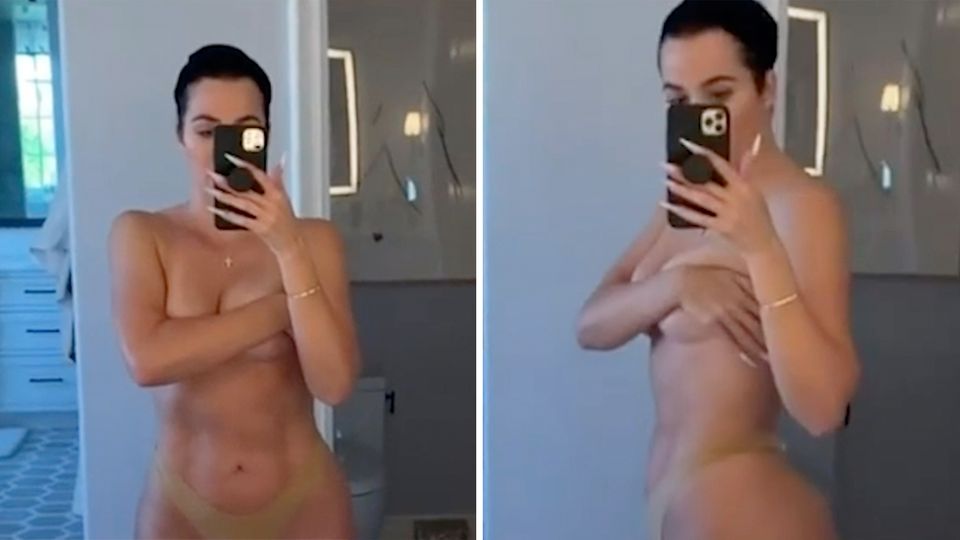 Others can't help but make angry comments: "They have the money but no brains! So sad!"
Jenner himself has now responded to such a tweet. One user wrote: "Kendall Jenner trying to cut a cucumber is the most tragic thing I've ever seen." The model shared the comment on his Twitter account and wrote "tragic!" to.
The TV show "The Kardashians" has been on Disney+ in Germany since April 14. New episodes appear on the streaming service every Thursday. After the end of the series "Keeping Up With The Kardashians", which had been successful for more than 20 seasons, in 2021, the prominent family clan devoted itself to the new project.
Sources: Twitter 1, 2, 3SpotOn
km
Source-www.stern.de