The 4-year-old girl paraded along with her mother on the carpet of the Billboard 202 awards in a dress that was "revealing" for many.
The image of Stormi walking with her mother, Kylie Jenner on the carpet of the Billboard 2022 awards has gone around the world. Generating a wave of criticism towards the socialite for the garment she chose to dress her daughter for the event.
The 4-year-old girl was wearing a white dress, fitted to the body and with only one sleeve. Something that many considered as a revealing outfit and therefore inappropriate for a little girl.
Unmissable: Luis Fonsi spoke about the divorce with Adamari López and admits that it helped him "see life in another color"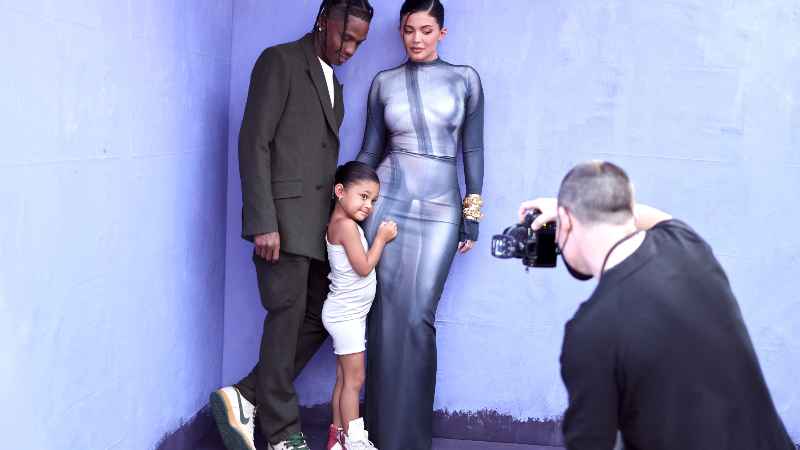 Stormi Webster all smirking as she passes the rug at the Billboard Music Awards (#BBMAs) next to mom Kylie Jenner and dad Travis Scott! pic.twitter.com/vhmt4CCxSq

— Portal Trylie (@tryliebrasil) May 16, 2022
Probably for this reason, Kylie has not published any image of said event on her Instagram account.
Regardless of the criticism, the wife of rapper Travis Scott wore a tight long-sleeved maxi dress by Balmain, gold sandals and hairstyle opted for a bow.
The 24-year-old businesswoman looked radiant, very comfortable showing off that she had finally lost all the weight she gained in her second pregnancy.
Apparently Kim Kardashian's sister has managed to lose around 20 kilos, that is, a little more than 40 pounds.
Months ago, Kylie was extremely frustrated at not having been able to recover her statuesque figure. Through her Instagram stories, she was kind enough to share how her postpartum stage has been.
You have to see: You can't imagine who is the new conquest of Eiza González! Here we tell you all the details
The youngest of the Kardashian-Jenner clan confessed that the odyssey she is experiencing trying to look like before she became pregnant with her son Wolf.
"Postpartum has not been easy (…) This experience for me with my little one has been personally a little harder than with my daughter," said rapper Travis Scott's partner.
Kylie was kind enough to share the intimate moment with her more than 300 million followers; she who admitted that her postpartum stage has been difficult "mentally, physically and spiritually".
Her goal is to let other women who are going through the same situation know that they are not alone in their struggle. "Today I didn't even think I'd make it to my daily workout. But I'm here and I feel better (…) So this is what you have and it's okay not to be okay," she said.
Finally, Kim Kardashian's younger sister asked Internet users for a little compassion. "We have to stop putting pressure on ourselves to be back, not only physically, but mentally after the birth (…) Today I am simply sending you a little love," she concluded.
Source-www.elsalvador.com