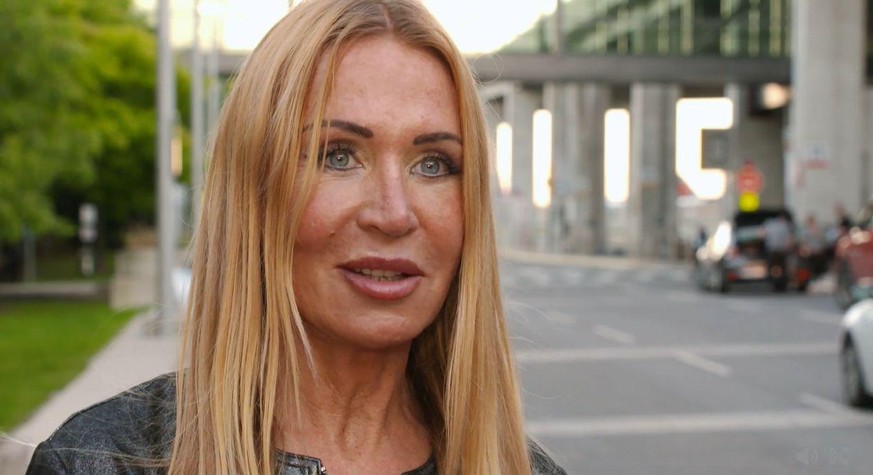 Nina is one of two women invited to his farm by "Bauer sucht Frau" candidate Hans.picture: rtl
Cowboy farmer Hans is one of the candidates who are looking for great love in the current season of "Bauer sucht Frau International". As ladies-in-waiting, Nina and Danielle traveled to Ottawa to get to know the farmer better. The two women experienced a big surprise at the airport: since Hans applied for the show, he has slimmed down a lot and lost a few kilos, which was great. For example, Danielle immediately gushed: "I like that. He looks great."
In episode four, Hans hasn't decided on any of the ladies, but both of them work hard and give the farmer a gift. Nina surprises him with a painted portrait, which, however, is based on an old picture of Hans, in which he weighed a lot more. However, he reacts calmly.
"Bauer sucht Frau" candidate gives Hans a personal gift
After breakfast there is a little gift giving in Canada. "I have something very personal here, which is probably no longer true", Nina warns the farmer before she shows her present. "That's a picture that should be you," she adds, finally holding it up. Hans can't help but grin broadly and at first he just says: "Oh!"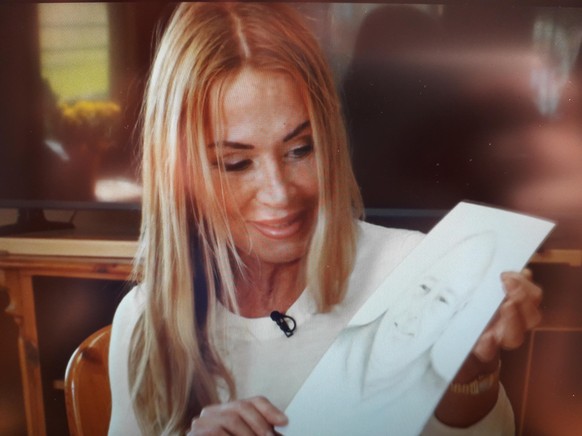 Nina painted Bauer Hans.Image: rtl+ screenshot
Before her arrival, Nina knew nothing about Hans' physical transformation, which is why she can't really blame herself. Nevertheless, the moment is a bit uncomfortable, but she doesn't let her mood spoil her and jokes: "Either you gain weight again or I have to paint a new picture." In addition, she even made a self-portrait.
"If you don't like it, you can hang it in the horse stable, but then I would be sad," adds the blonde when she gets up and lets Hans hug her. He jumps right into the gag and says: "Or to the goats".
The candidate then explained her idea for the extraordinary gift to RTL: "Somehow I had the idea of ​​simply drawing a portrait of him – as proof that I looked at him for a long time. I think it proves that you are a person Interested." Although the image of Hans is no longer really realistic, the farmer himself has some praise for his lady-in-waiting. "Nina is an excellent draftswoman. Of course, I also liked her photo very much and will find a nice place with me," he promises in conclusion – seriously this time.
"Farmer is looking for a wife": Fears of contact in the yard
Whether Nina has gained a decisive advantage over her opponent is still questionable after the latest "Bauer sucht Frau" issue. The trio takes a trip to the paddock in another scene, and this is where Danielle can make up ground. Your advantage: She already has a lot of experience with these animals and rides them herself.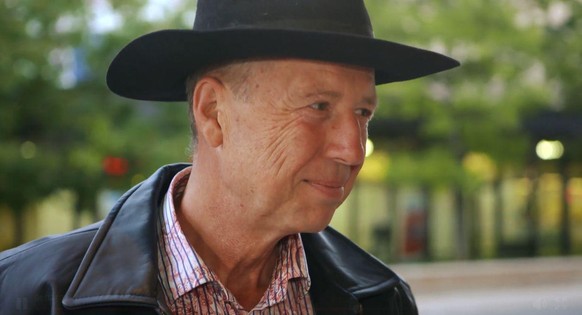 Danielle or Nina – how will Hans decide?picture: rtl
Nina, on the other hand, acts very hesitantly, almost fearfully, and in the end even flees because she fears a horse might lunge and kick her. "I'm a bit scared of horses," she admits openly. It is therefore doubtful whether she is at all suitable for everyday life on the farm – no matter how great the chemistry with Hans when it comes to humor.
(yeah)
Source-www.watson.de