Laura Zapata has questioned the good intentions of Alfredo Adame and recommends that he "sobe" after a brutal beating that left him with four skull fractures.
For "meddling", Laura Zapata attacked Alfredo Adame just a few days after the presenter gave details about the brutal beating he received in front of his house when he allegedly tried to help in a police incident.
The actress questioned Adame's good intentions and stated that they surely beat him for "nosy", it is already well known that these celebrities have maintained an endless media war.
Alfredo Adame was the victim of street violence on September 28. After the attack, the also aspiring politician stated that he had four skull injuries and that he is in danger of losing sight in one of his eyes.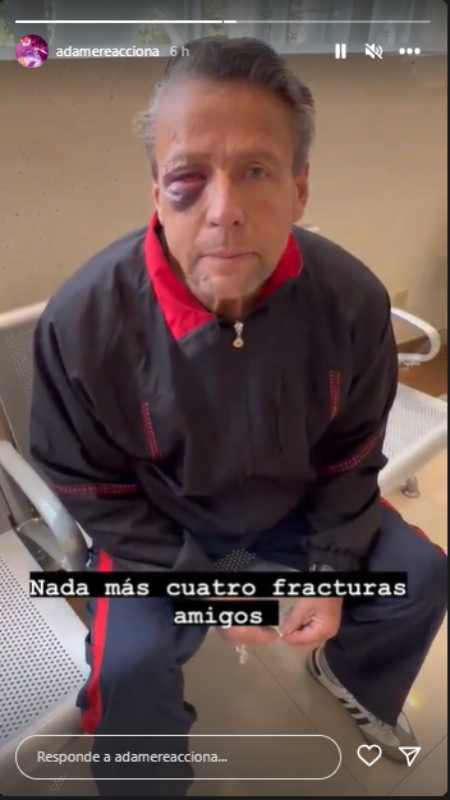 Also: "I don't know who to envy more": Fans go crazy when they see Carmen Villalobos dance bachata with Manuel Turizo
"Is it true that he wanted to do something good? For nosy", Zapata attacked during an interview with the "Ventaneando" program. In addition, Thalía's sister considers that "in life, what you do and throw into the universe comes back to you like a boomerang that cuts off your head."
Zapata added that Alfredo Adame should go to therapy because he has aggressive attitudes towards women and emphasized the constant street fights in which he is involved.
For the villain of "Wild Rose" Adame "She has been a very daring person who has only messed with women, to hit women, to insult women, so then, mijito, agüita of your own chocolate, rub yourself."
Read More: Carolina Sandoval boasts the entrepreneurship of her youngest daughter and causes tremendous debate on the web
Even Zapata warned that if Adame "continues with that plan, he could even lose his life" because he could "find someone more 'here' (aggressive) than him and look, well, he already found one."
Before ending her participation, the renowned actress said that Adame "needs to go to therapy, because it has gone very badly for her, her life is pure scandals."
RETURN TO HOME
Source-www.elsalvador.com