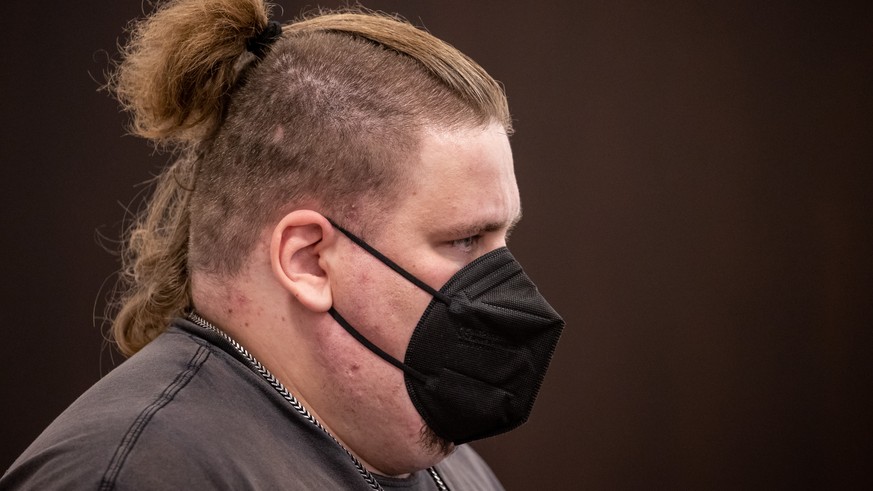 Rainer Winkler at the hearing last October. At that time, the verdict was two years without probation.Image: dpa / Daniel Karmann
analysis
The trial against Youtuber Rainer Winkler aka Drachenlord continued on Wednesday. For years, the 32-year-old has been fighting a bitter battle against numerous haters, i.e. users from the Internet who insult him – and in the past sometimes even showed up in front of his house. At least the latter is no longer possible, because a few days ago the dilapidated building in the (now again) tranquil Altschauerberg was demolished. This was preceded by a trial against Winkler in October, where he was sentenced to two years in prison without parole for dangerous bodily harm and other crimes. Both the defense and the prosecution appealed.
In his YouTube videos, the dragon lord repeatedly attracts attention with questionable statements, which gets his haters on the scene. Some of them shift the events from virtual to real life, sometimes bullying him until he becomes violent against them – that's how the accused crimes finally came about. A key prosecution witness on Tuesday had been hit by Winkler with a flashlight. The court of first instance did not assume self-defense in favor of the dragon lord, which is also why the punishment was quite high.
The proceedings on Wednesday, on the other hand, brought a not insignificant turnaround, because now a one-year prison sentence has been pronounced, which is also suspended – so at least for the time being Winkler does not have to go behind bars. At Watson's request, the media lawyer Christian Solmecke explains what's behind it.
Appeals bring turning point for the Dragon Lord
An important factor in the appeal hearing: A new report was presented, which contributed significantly to the new assessment of the case. The document certifies that the accused has reduced criminal responsibility, which in turn has consequences. Legally this means:
"The only thing that is clear is that an adjustment disorder with paranoid traits and a 'significantly reduced ability to control' were diagnosed. According to §§ 21, 49 Para. 1 StGB, the sentence can then be reduced."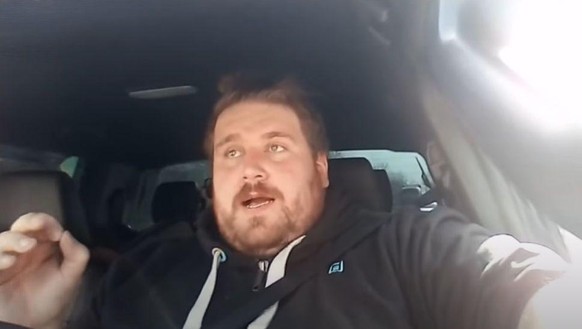 Rainer Winkler, known as Drachenlord, streams from his Ford Ranger.Image: Dragon Lord/Youtube
There was already an expert opinion in the previous hearing, which mentioned reduced intelligence and a narcissistic disorder in Winkler. However, this was just not enough to assume reduced culpability. In this respect, the new report is a real game changer.
But there are other reasons for the milder verdict. Solmecke classifies: "In two cases in which Winkler was charged with (dangerous) bodily harm (hitting with a flashlight, beating two medical students), the Court of Appeal now apparently saw self-defense as justified." From the videos that record the events, it was clear that Winkler "had no other option" than to defend himself. "You could see in the videos how much Winkler was provoked and that even words like 'hit it' were used. That's why Winkler was acquitted of these allegations," said the media lawyer.
"Haters" don't make a good impression in court
In addition: Dragon Lords so-called haters gave absolutely no good picture around the process. The witness, whom Winkler had attacked with a flashlight, was even taken away on Wednesday after accusing officials – with a blood alcohol level of 1.76 per mil. Solmecke is certain: "The overall impression of the (partly drunk) haters in court should have left a corresponding impression on the judge. Especially that of the drunk main prosecution witness, who was later arrested for rioting – Winkler was later acquitted of the crimes against him."
But the dragon lord himself may have made his contribution to the reduced sentence, the expert suspects: "So he sold his house, moved away from Altschauerberg and protested in court that he wanted to change his life so as not to have to go to prison. This has improved his social prognosis."In this respect, Winkler has already made a rather surprising change since the last trial."
Telltale car
However, this assessment would not have been mandatory for the court. On the one hand, there is his move out of the house, but on the other hand, Winkler has not held back in his YouTube videos in recent months, continued to speak regularly about his haters and even filmed them in the stream on the street. All this certainly did not contribute to the de-escalation. In this sense, the prosecutor explained on Wednesday that the sale of the house had not fundamentally changed Winkler's situation, since he continued to produce videos and confrontations were foreseeable. Last but not least, the eye-catching blue Ford Ranger, which Winkler acquired in the meantime and which betrays him almost everywhere, makes a contribution to this.
Conditions for Rainer Winkler
The current probation sentence is accompanied by several conditions. The dragon lord has to find a therapist and contact a media consultancy on top of that. Furthermore, he should pay 2500 euros to an initiative of parents of children with cancer. Through this package, the court apparently hopes that the Youtuber gets his psychological problems under control and ultimately rethinks his still controversial appearance on the Internet.
The decisive factor here is that Winkler must absolutely meet these requirements, otherwise the probation will be revoked and he will go to prison. Therefore, he is now almost forced to deal with himself. Solmecke welcomes this: "These are all much better conditions for him actually changing."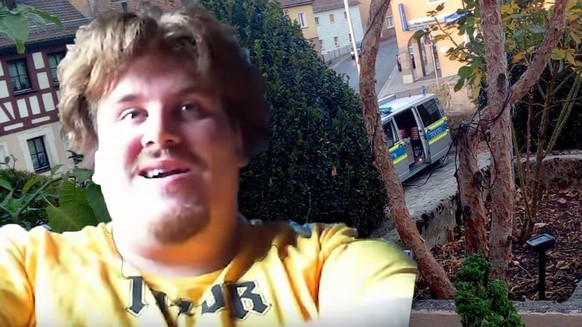 The dragon lord has now left his childhood home behind.Image: youtube/twitter
However, this verdict is not perfect either, because there is a risk that the "dragon game" will simply continue its course. The Youtuber "now no longer has a regular life because he lives in a van", and he is also financially dependent on his online activities. Hence Solmecke's concern:
"Youtube is still his source of income – so it cannot be assumed that he will shut down the channel. So he may continue to give the haters information about his whereabouts. A look at the corresponding Telegram channels or the Twitter comments shows: The Dragonlord's haters will not rest."
"The question of whether he ultimately manages to be exposed to fewer situations that upset him remains open," the media lawyer finally sums up. The ideal solution for this case simply does not exist.
Court can probably not ban YouTube videos
But couldn't the court have imposed an Internet ban on him, for example, so that the haters could no longer receive any new food from the outset? As a secondary penalty, something like this is unthinkable, Solmecke explains first. "As part of the probation of instructions that the convict must fulfill in order not to have to go to jail," the judges are more flexible. So there were various options in the Winklers case.
Here, too, however, there are limits to case law, the greater the possible effects on the accused. No unreasonable demands may be made on the lifestyle of the convicted person. Solmecke's assessment: "If the court had banned him from YouTube, his financial livelihood and purpose in life would have been taken away from him. Such a cut in his constitutionally protected professional freedom and his personality rights would have been disproportionate."
Source-www.watson.de