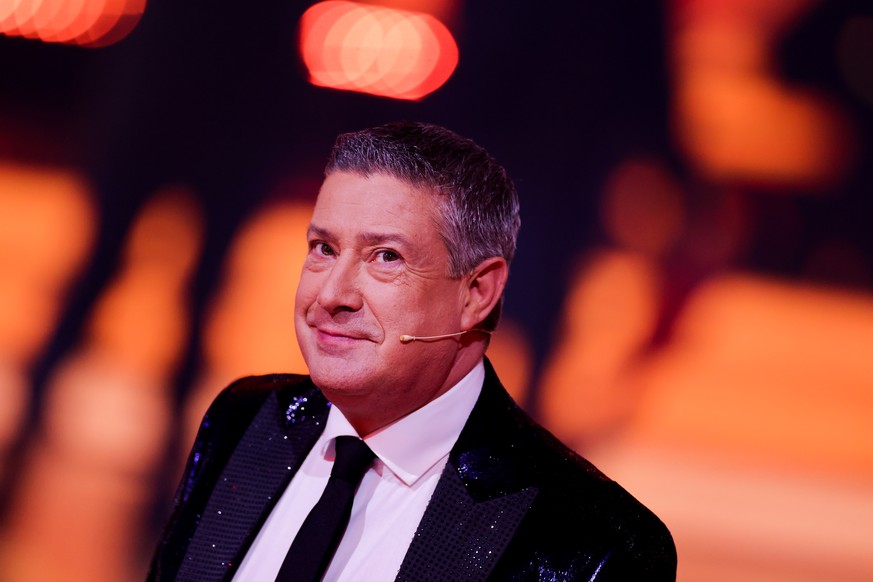 Joachim Llambi has now been targeted by Bastian Bielendorfer.Image: dpa / Rolf Vennenbernd
After a two-year break, fan favorite Ekaterina Leonova is finally back on "Let's Dance", but with her celebrity dance partner Bastian Bielendorfer she really didn't pull the easiest ticket: the comedian hasn't even been able to convince the jury to begin with, from Llambi got he already missed the lowest rating twice. Although the 37-year-old made it into the fourth show, but that's mainly because the performances with Ekat are simply quite entertaining – and from the viewer's point of view that's also a quality.
On Instagram, Bastian repeatedly shows his "Llambi shrine" during rehearsals during the week: there is actually a picture of the hard-hitting juror hanging on the wall, which the candidate regularly worships – in the hope of more points. In Ekat's latest story, the comedian takes the gag to extremes and allows himself a nasty side swipe.
"Let's Dance": Bastian Bielendorfer takes aim at Joachim Llambi
As is often the case, Bastian takes a video right in front of the Llambi portrait, Ekat is also there. The topic actually: "Conclusion of our training week". The comedian addresses the professional dancer directly and begins: "You know that you have a very special place in my heart, my little ice princess. But there is one person who is even deeper in there."
Who could that be? Joachim Llambi, of course, with whom Bastian has already exchanged blows on the show. He continues:
"Sometimes at night I dream about him, start sweating and think: 'Oh Llambi, give me the 10, please give me the 10.' And that's how it will happen. In my dream, too, he looks like he's had a bad bowel movement the whole time."
Bastian Bielendorfer and Ekaterina Leonova in front of the "Holy Llambi".picture: ekatleonova/instagram
Llambi (used to) looks stern in the picture, which explains the bowel movement statement quickly. However, the chances are not bad that Bastian will receive an answer directly on Friday, because in the first show Llambi had already mentioned the shrine and teased: "You should rather pray that you move in a standard or dance way."
So it's quite possible that he won't let the latest verbal attack sit down and swings for the next punch – all the more so if Bastian's performance again leaves a lot to be desired. In this respect, the former "Who wants to be a millionaire?" participant is certainly playing with fire.
"Let's Dance": Is there a turning point for Bastian and Ekat?
Ekat seems a bit embarrassed in the clip when Bastian hits the juror and rolls his eyes briefly. Perhaps she has an idea of ​​what he might have initiated with it. By the way, she attached a question to her followers to the story: "Are we getting more than 1 from Llambi this week?" The answer will be very soon.
And Bastian also seems to foresee a verbal return carriage: "I can feel his breath on the back of my neck," he adds, just to add: "Smells like bratwurst."
(yeah)
Source-www.watson.de