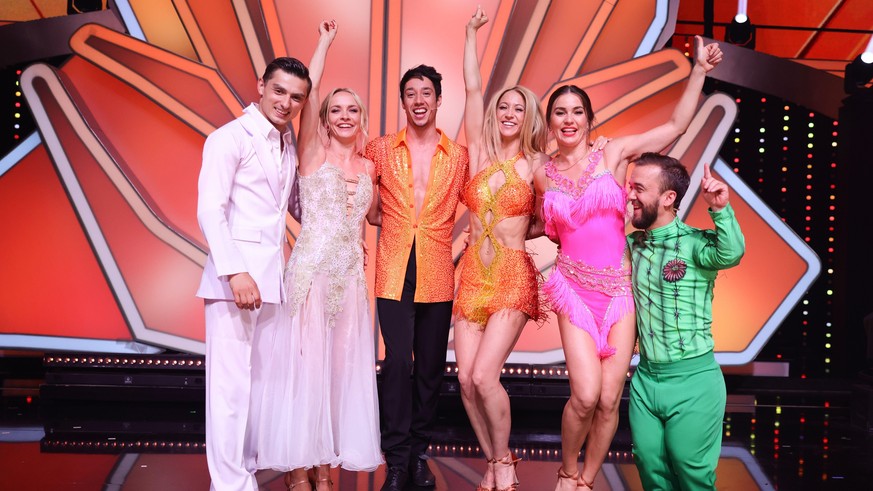 René Casselly (3rd from left) is one of the finalists of the 15th "Let's Dance" season. Image: Andreas Rentz/Getty Images
The finalists of this year's "Let's Dance" season have been determined: Mathias Mester, Janin Ullmann and René Casselly are competing with their respective professional dance partners – and in addition to many calls, they also hope for a good rating from the jury. The circus artist René caused quite a stir on the way to the last edition of the RTL show: With Kathrin Menzinger he always puts spectacular stunts on stage and thus complements the choreos.
Nevertheless, the 25-year-old had to listen to similar criticism of his performance from Knallhart juror Joachim Llambi after his performances: If he has his way, Casselly simply doesn't show enough personal things on the floor, there is a lack of emotion in the almost perfect dances. Even in the semifinals, Llambi still didn't feel enough. Now René is always reacting to the same comments – and also seems to be a bit at a loss.
René Casselly wants to show even more emotion and convince Llambi
In an interview with RTL The former "Ninja Warrior Germany" candidate first summarizes his performance. In the semifinals he danced a Charleston and a Contemporary with Kathrin – which, one might think, was particularly emotional and personal, after all, René dedicated the dance to his late grandfather.
When asked about the show, he was relieved: "I'm happy and proud that I managed to break this knot and that I can let my emotions run free." Nevertheless, Llambi's comments did not go unnoticed by her. Casselly said of the jury scoring:
"Now it's like this: I couldn't quite convince him. I think that's a shame, but I'm super happy that everyone but him could see and feel it."
In fact, he is also optimistic that in the upcoming and final edition of the "Let's Dance" competition, he can even go a step further in terms of the emotional level: "I'm very optimistic and I think we can add a little more emotion to the final freestyle."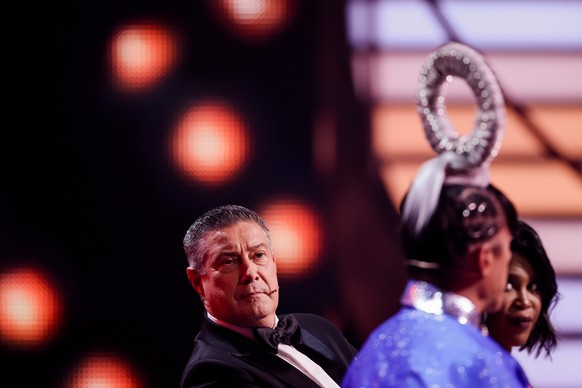 It's not easy to convince the hard-hitting juror Joachim Llambi. Image: dpa / Rolf Vennenbernd
René's dance partner contradicts Llambi
His dance partner was also asked about Llambi's criticism, which always sounded similar, and how she assessed her protégé's dance performance. She contradicted Llambi: "My opinion is that it was very emotional. I danced with you directly, I felt it. But of course I can't say how it looked from the outside, that's a difference. But it couldn't have been more emotional for me ."
She was very proud of René and finally added to put things into perspective: "You can't touch everyone the same way. There will always be one or the other who doesn't feel that way and that was Mr. Llambi. Maybe we can convince him in the final."
(cfl)
Source-www.watson.de