Victoria Swarovski gets the one-point trowel for her comment.Image: Andreas Rentz/Getty Images
In the semi-finals of "Let's Dance", the celebrities gave everything again to make it into the last show of this year's season. René Casselly, Amira Pocher, Mathias Mester and Janin Ullmann tried not to miss an opportunity to prove their dancing talent on the floor. Janin and Zsolt was the only couple who received 30 points for a dance that evening.
However, in the "Impro Dance Even More Extreme" René Casselly managed to convince the most, Janin ended up in second place with a total of 24 points. By the way, here the celebrities didn't know what they had to dance and what music they got. Ironically, on her last task, Joachim Llambi caused displeasure among the viewers with a dig at presenter Victoria Swarovski.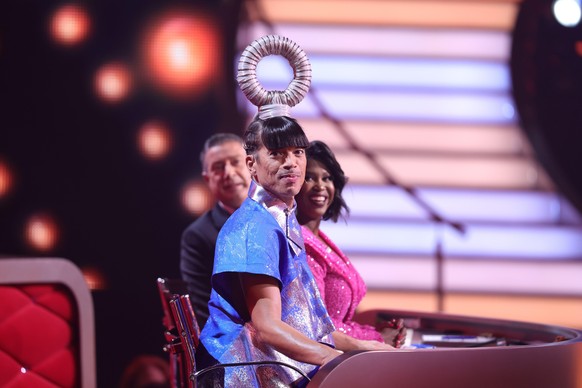 The jury looked very closely in the semifinals.Image: Andreas Rentz/Getty Images
Action by Joachim Llambi made "Let's Dance" fans angry
The first run was mixed overall. Amira Pocher got 23, Mathias Mester 24, Janin Ullmann 26 and René Casselly 28 points. In the second dance, after Janin with 30 points, René came in second with just one point less. In the third performance, the circus artist was able to shine particularly well. Because there he pulled the salsa dance and showed that he could improvise very well even under pressure and stress. Ultimately, he caused enthusiasm in the hall.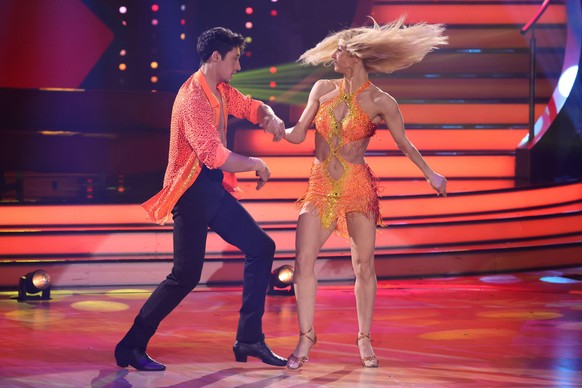 The two quickly adapted to the dance.Image: Andreas Rentz/Getty Images
The jury already praised the dancing couple in the highest tones at the Contemporary. Jorge González said: "Today you totally captivated me. I believed everything you said, very nice of you." Motsi Mabuse agreed: "René, Kathrin, you delivered with your contemporary, I was not disappointed. I found the atmosphere between you to be touching. You are unbeatable as a team. In between I thought: Are we already at the professional challenge?"
Llambi also had words of praise: "I was very impressed. Thank you, Kathrin, for the great choreo. Everything is blue on the thigh, you give 200 percent every time. Applause for Kathrin, please. You guys had great lifts, great moments."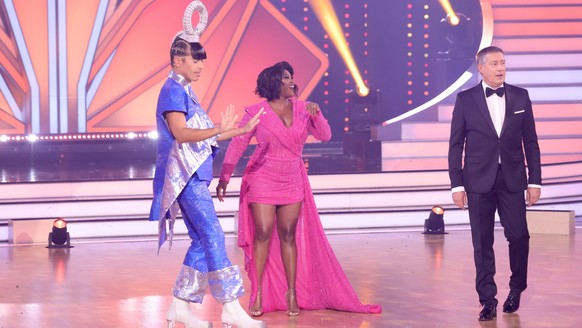 Joachim Llambi also criticized one or the other point in the semifinals.Image: Andreas Rentz/Getty Images
Nevertheless, the juror admitted: "I'll make myself unpopular again on the net: It was awesome, it was great, but I miss that one percent of your heart. You're such a great artist, great dancer and if you're next week in the are final, try to take me with you with your last piece of heart and then I don't care if a lifting figure doesn't fit. That's what dancing is all about in the end."
Does Mr. Llambi wish to return to DSDS, or why is he so bad today? The blade is probably still flying today 😂 #LetsDance

— Chris Toma (@HashtagChris) May 13, 2022
@RTL_LetsDance @rtl It may be that Lambi is the chief judge, but I find it so immature to present young women (a colleague) misogynistically without reason. #letsdance

— Lou Lou Lou (@LouLouL04284636) May 13, 2022
#letsdance
Victoria really isn't quick-witted, but the fact that Llambi constantly shows her like that is unstylish.

— FrauFrühlingsWeise💙💛(BW) (@truewhitemount) May 13, 2022
And precisely because of the topic of the lifting figure, there was a taunt in the direction of Victoria Swarovski in the last round. When the presenter pointed out to Llambi that this time there were no lifting figures and that there was actually only dancing, the 57-year-old rumbled in her direction: "Is that important?" He promptly swung the trowel for a miserable point. Victoria then replied: "Can I get the ten-ladle too?"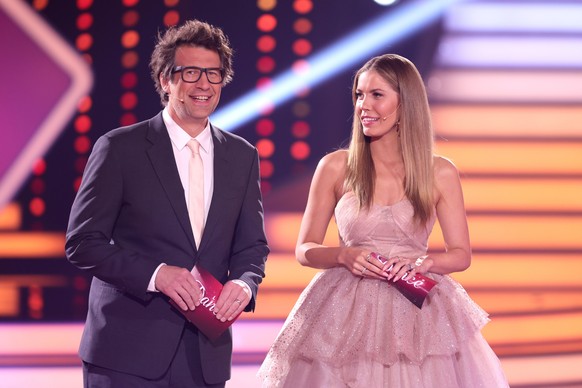 Daniel Hartwich and Victoria Swarovski have co-hosted the show since 2018.Image: Andreas Rentz/Getty Images
Twitter users criticized Llambi for his reaction. However, the 28-year-old was not discouraged and said of René's performance that it was "incredibly strong". Shortly thereafter, another comment by Joachim Llambi from the off caused many question marks among the viewers. Because he suddenly asked: "Is she pregnant?" Many assumed that he meant Victoria Swarovski. In any case, it was not discussed further on the show.
Sorry, but what a tactless saying from Llambi. "Is she pregnant?" I can't. 😤#letsdance

— JessyLehane (@faith__x) May 13, 2022
Did Mr. Llambi just say: is she pregnant?

— 🌹Françoise Saint Laurent🌹 (@FrancoiseSaint2) May 13, 2022
Who was Llambi just talking about regarding the pregnancy? 😂 #LetsDance

— glenn-david 👱🏼‍♀️ (@glenndaviid) May 13, 2022
The decision finally caused a distraction. After René and Janin were voted into the final, Amira and Mathias had to tremble. Incidentally, the 35-year-old can still fight for the title "Dancing Star" and the mother of two sons had to leave the show at the end.
(iger)
Source-www.watson.de