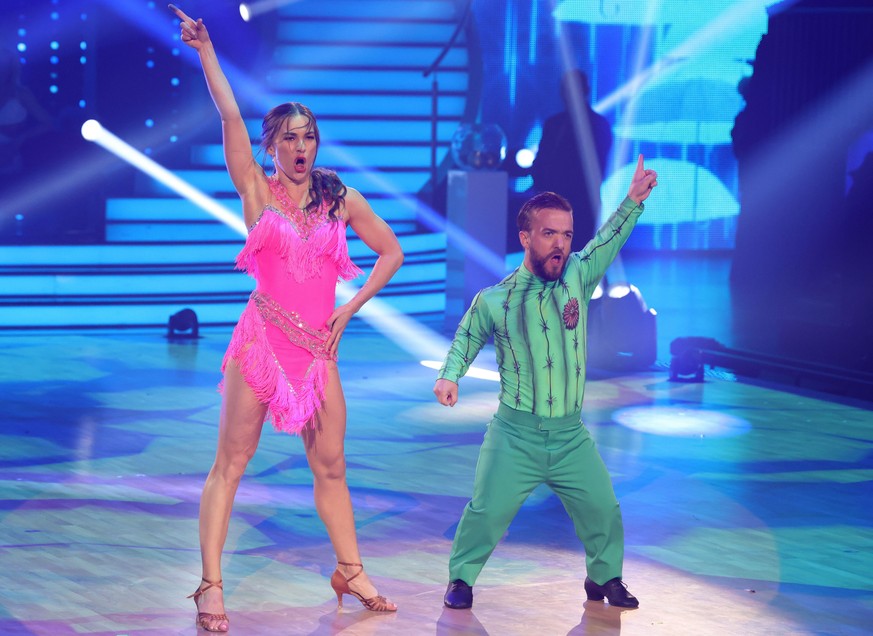 Renata Lusin and Mathias Mester finished third on "Let's Dance".Image: Andreas Rentz/Getty Images
Renata Lusin and Mathias Mester made it to the finals in the latest "Let's Dance" season. The jury was delighted with his performance. For example, Motsi Mabuse said: "For me, these are the moments that make the show so special. Today you showed that everyone can do absolutely everything. Thank you, Mathias, that was so cool." Joachim Llambi agreed with the positive judgment and emphasized: "It was very well danced, it was super rhythmic, you didn't exaggerate either."
The dancing couple was particularly happy about the dancing successes. Renata agreed RTL: "Guys, this is crazy. I said on the introductory show, my goal is that I want to show that dancing has no norms and no limits. I think this season Mathias showed it extremely awesome, phenomenal. I think you just belong in the final." The competitive athlete could hardly believe entering the last show and said: "Can you pinch me? Did that really happen?"
By the way, Mathias recently took on another sporting challenge, because he took part in the "RTL high diving". Now TV star Martin Rütter shocked his community with bad news on Instagram that someone wrote to the "Let's Dance" star.
Martin Rütter makes serious insults public
Rütter shared a video message on his account that was tough. He marked other "Let's Dance" stars like Joachim Llambi, Motsi Mabuse, Jorge González or Amira Pocher to draw attention to the topic. The celebrities thanked him for his commitment to fighting hate speech online. The dog trainer started the clip like this: "Many of you know that I am friends with Mathias Mester. Mathias is short and he is a competitive athlete, world champion in javelin throwing and was a very successful shot putter. He recently took part in 'Let's Dance'. " And further:
"One thing is clear, if you go public, like Mathias did, then you will also get criticism, then people will come who don't like you that much. I think that's legitimate. I also get letters after the show. The I think it's great, but there are also people who say, I think it's stupid, you have no idea. That's not the problem. It's interesting, however, that many people have the feeling that the Internet is a lawless area and you can defame and swear there, how funny you are."
The 51-year-old stressed that everyone was encouraged to stop it. He then read comments from a user that contained the worst insults. The user is said to work as a pediatric nurse in a social profession, which makes it worse, Rütter noted. He also remarked: "He danced really well, got involved, entertained people. You can have different opinions, you can say: 'I would rather have Amira Pocher come to the final, I would have liked to have seen Bastian Bielendorfer in front.' The criticism is ok, but I think criticism has limits somewhere."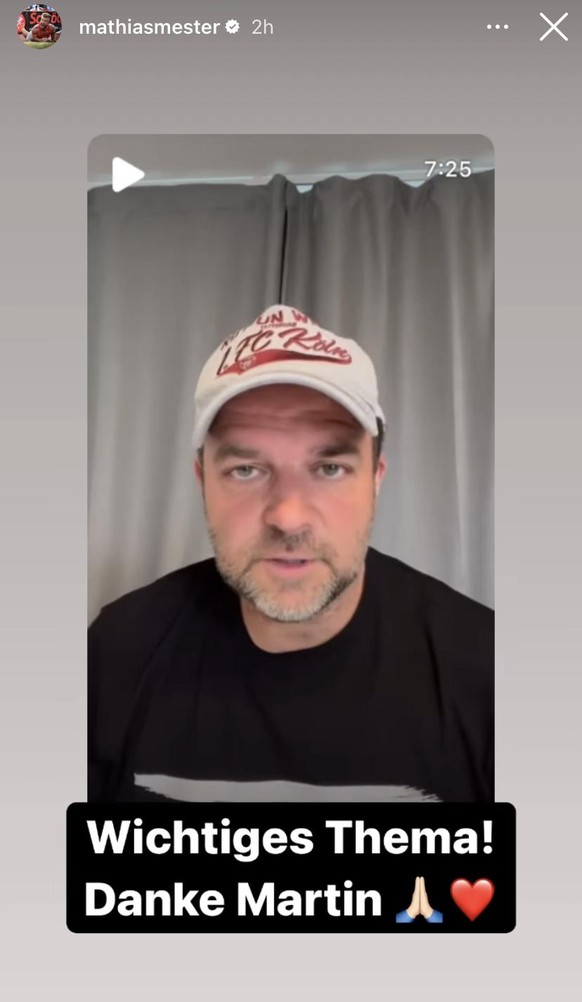 Mathias Mester thanked Martin Rütter for speaking about the important topic.Image: Instagram/ Mathias Mester
Finally, he referred to the user's comments, who wrote, among other things, on the "Let's Dance" profile with a view to Mathias and Renata: "Yes, yes, there is an additional disability point here again. They would have been voted out long ago have to. Class is something else, it's terrible what people give everything for. Well, he doesn't do anything else either. That's what she's paid for, in real life she wouldn't care."
Rütter finally said: "Then she writes and that goes through my marrow and leg: 'Renata will also be happy if she gets rid of this cripple. She will definitely get a hardship surcharge from RTL.'" He added: "She works in a social profession, in a socially very important profession and describes a person who is short as a cripple. Then you think: 'Wait a minute, where did she take the wrong turn?' That doesn't fit my head at all. The people I've met from a caring profession are so empathetic and make sure that others are well again. I really had to swallow, I couldn't believe it."
Finally he called the user and asked her why she was so angry and why "Let's Dance" was such a red rag for her. "She immediately nipped me in the bud and said I don't watch such shit and hung up," said Rütter. A lawyer is said to have contacted her and told her: "FYI, we're going to file a complaint. We're asking for your opinion." The user would have hung up again.
Rütter's appeal was therefore: "I think we all have to stand up now and help ensure that this defamation, discrimination, this hatred, this anger that prevails on the Internet is really tackled. Honestly, we are not in a society where we should accept that someone is discriminated against because of their skin color, their gender or their sexual orientation. It just doesn't work that way." Criticism can be expressed, he thinks that's fine, but such statements should simply not be accepted and tolerated.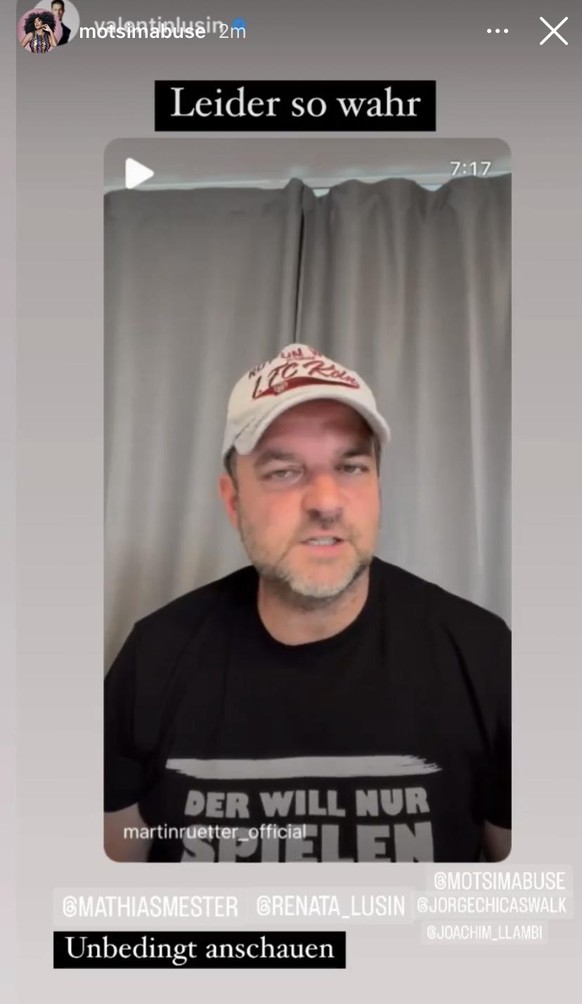 Motsi Mabuse also shared the post in her story.Image: Instagram/ Motsi Mabuse
For this reason, according to the dog trainer, "of course legal action is now being taken against it". Rütter made it clear that it was now time "when we all have to get up". Hostilities should therefore be made public. Motsi Mabuse said: "I've said that from day one! I have a lot of comments attacking me, I'm definitely not going to shut up. It's absolutely disgusting!" Mathias Mester thanked Martin Rütter for his commitment.
(iger)
Source-www.watson.de