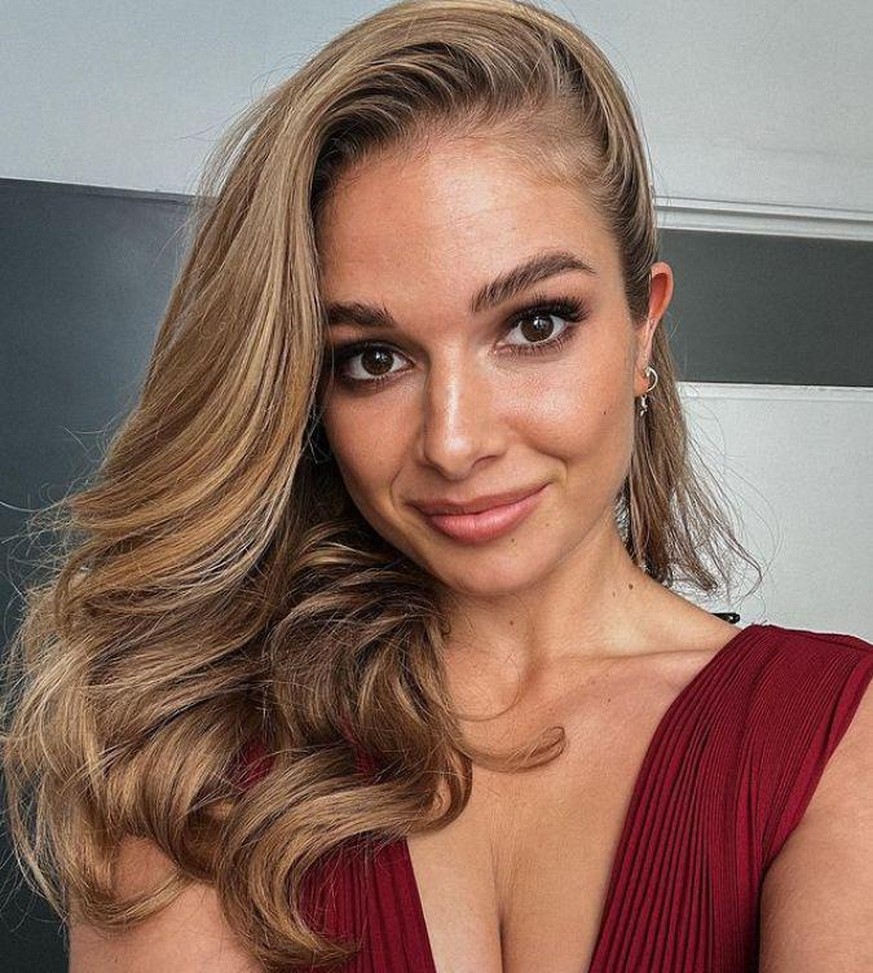 Lola Weippert is desperately looking for a new apartment and asks her fans for help.Image: lolaweippert/instagram
It is well known that Lola Weippert can now boast an impressive career. And it should also be clear that she pays her work as a presenter and the associated life in public appropriately. But what exactly a celebrity's life looks like in numbers – "normal" people usually don't notice much of that.
Weippert has now given a small impression himself. In her Instagram story, she made it public that she was looking for an apartment. At first glance, that's not unusual – her demands also seem quite down-to-earth: 60 square meters, two rooms, balcony. However, she is looking for this in Berlin, if possible in an old building, and she knows that free, beautiful apartments in old buildings have been a rare commodity for some time, especially in Berlin. In order to find what she is looking for anyway, she states what she is willing to pay… and that's not exactly small.
Lola Weippert looking for an apartment
In her Instagram "ad", Lola announces that she would shell out up to 3000 euros in rent a month. Alternatively, she can imagine buying an apartment for up to 800,000 euros. Apparently, many of her followers were taken aback at this point and showered her with feedback. In a clip, she then makes it clear that she was shocked herself, but she saw no other way:
"Thank you so much for your thousands of messages regarding my apartment. I know it's a load of money, but I have a feeling there's no other place to go. You're welcome to stop texting me how shocked you are. It's me too. But finding an apartment in Berlin is a tragedy."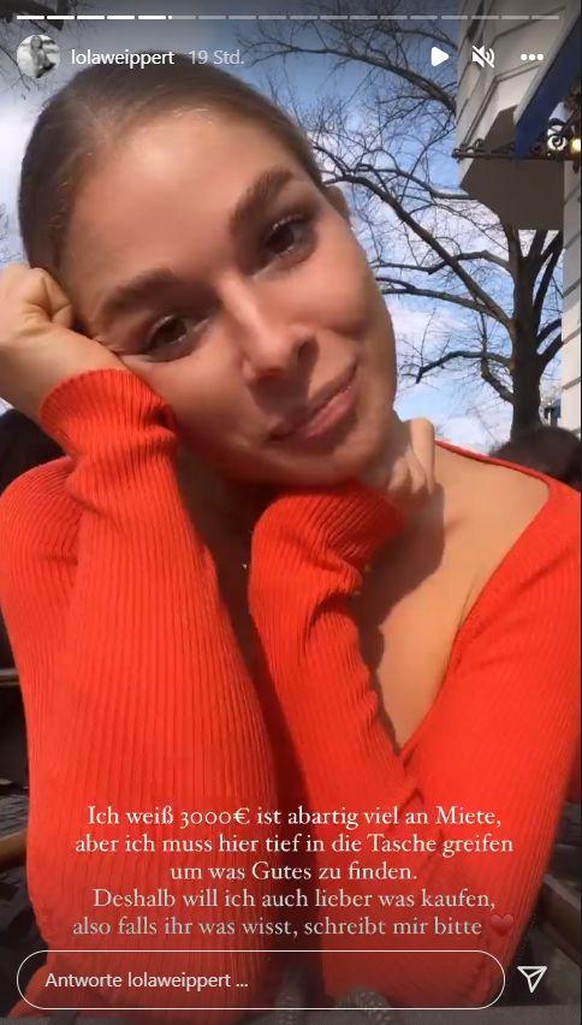 Lola Weippert is looking for a new apartment, but it will probably be an expensive affair.Image: lolaweippert/instagram
"I have the feeling that without a tent under the bridge, you're already paying a thousand," the moderator finally jokes. The housing market situation in the capital is "simply bad", which is why Lola is desperately looking for tips and helpful contacts.
You are aware that "3000 euros is an abnormal amount of rent, but I have to dig deep into my pocket to find something good". Apparently, Lola therefore prefers buying an apartment to renting it – however, condominiums in Berlin are currently anything but cheap. Either way, the 25-year-old will have to spend a lot of money. She already owns a farm – her "Lolaland" is an hour's drive from Berlin and is currently available as a place to stay for refugees from the Ukraine.
(yeah, andi)
Source-www.watson.de