A group of music industry experts called for more spaces and opportunities for women, while calling for a greater focus and development of female artists in the urban genre.
the lawyers yira santiago Y Patricia Rivera of Protect your music and Rimas Music, respectively, led the Power Women in Urban Music panel together with Paola Solis (OasisMusic), Bianca Alarcon (The Music) and the singer Mariah Angeliqueknown for her interpretation of El Makinón, along with Karol G.
In two years of artistic career, Mariah Angeliq has identified the lack of visibility of women in the urban genre. María Angelique Pérez de Moncio, her first name, affirmed that, although there has been progress in this particular, she remains to be done.
"The first obstacle (in the artistic career) is being a woman, because they never see us the same. We are fighting for equal opportunities, pay and treatment. It is not that we are better than men, what we want is equality. They always see us as less and that's why they always think that we have to do more and more. We are the ones in charge here," said the voice of Perreíto, who will seek tonight to win two Tu Música Urbano Awards (PTMU) in the categories of Top Rising Star and Video of the Year for El Makinón.
On the other hand, Santiago exposed the lack of vision and financing towards female musical projects. From her space at Tu Música Urban Conference (TMUC), she stressed the need to support women in all areas of the industry.
From her experience as a lawyer, both in Puerto Rico and in Los Angeles, Santiago stressed that at first she was uncomfortable that her judgment was not trusted.
"You always had to confirm what I said. If I said something, it had to be validated with a man who knew more than me. I had a big problem with that. What I did was prepare myself," he said.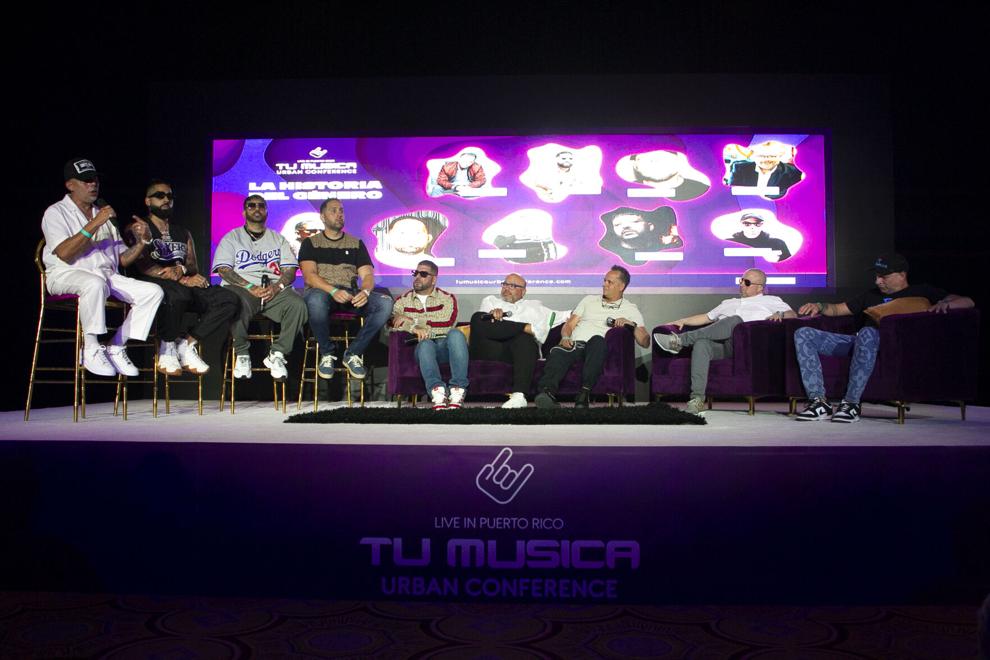 For her part, Alarcón, vice president of content for La Música, stressed that from her position she seeks to provide support and opportunities to women who show interest in the industry.
"I want women to feel that there is value in their ideas and in their character. That contributes to the music project, to the creative process, to everything. Empowering and supporting women is very important. I focus on what I can do so that the women who come after me or work with me do not feel the rejection that most of us women have felt, especially with the majority of executives who are men over 50 years old", she emphasized. .
The first edition of TMUC ended yesterday as a prelude to the third edition of PTMU, which will be broadcast today, starting at 8:00 pm on Telemundo, from the Puerto Rico Coliseum.
Source-www.elvocero.com