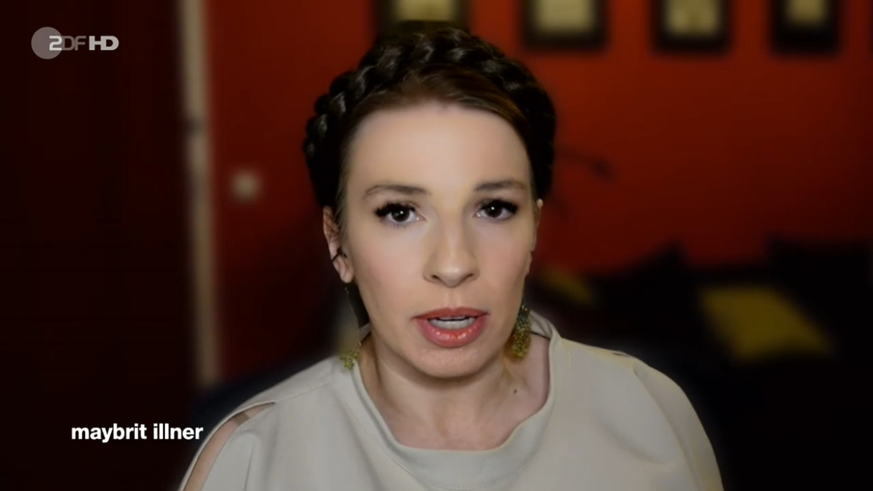 In an open letter, Marina Weisband speaks out in favor of arms deliveries.picture: screenshot zdf
First, 28 celebrities wrote an open letter to Chancellor Olaf Scholz (SPD) that Germany should not deliver heavy weapons to Ukraine. The counterclaim, also in an open letter, was not long in coming.
Germans are divided over arms sales to Ukraine. Maybrit Illner discusses the question "Create peace with even more weapons – mistake or duty?" with the following guests:
Marina Weisband, publicist and Green Party politician
Ranga Yogeshwar, science journalist
Kevin Kühnert (SPD), General Secretary
Norbert Röttgen (CDU), foreign politician
Nicole Deitelhoff, director of the Hessian Foundation for Peace and Conflict Research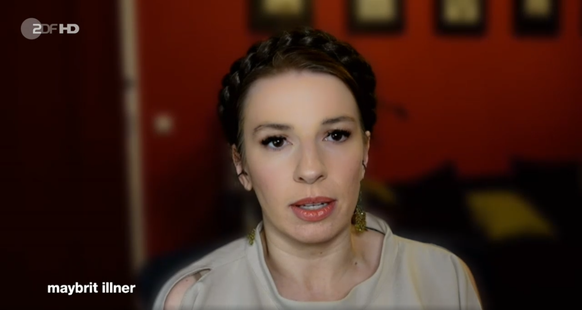 Marina Weisband doesn't believe that the Ukrainians will capitulate.picture: screenshot zdf
On April 29, 28 German intellectuals and artists from various disciplines wrote in the magazine Emma, ​​calling on Chancellor Olaf Scholz (SPD) to ensure that Germany would stop supplying heavy weapons to Ukraine. Celebrities around the Green politician Ralf Fücks replied on Wednesday with their own letter. "Anyone who wants a negotiated peace that does not result in Ukraine's submission to Russian demands must strengthen its defense capabilities and weaken Russia's war capabilities as much as possible," it said.
Weisband: "Ukrainians will not capitulate"
Green politician Marina Weisband signed it, among others. The journalist, who was born in Kyiv, comments on Maybrit Illner: "The Ukrainians have a right to self-defense. They will not capitulate." Whether with western weapons or without. Weisband believes that a delivery of heavy weapons does not contribute to the spread of the conflict. On the contrary, a negotiated peace is currently unthinkable.
"Whoever says we have to make compromises, we have to cede territories as concessions to the Russians, I have to ask them: How many cities are you willing to cede to a Russian occupation, in how many cities should civilians be allowed to be murdered?"
Marina Weissband
In addition, such a solution is generally a fatal signal, based on the motto: "If I wage a war of aggression, I get 50 percent of the areas to which I lay claim." When asked what a peace solution could look like at some point, she doesn't want to commit at first, but then says that both sides will probably meet at the negotiating table at some point: "Ukraine will probably have to make painful concessions." Their assumption: the Luhansk, Donbass and Crimea regions will end up under Russian administration.
President Volodymyr Zelenskyy will find it difficult to convey this solution to the Ukrainians, and they suspect that he could even overthrow the government. Weisband has family and friends in Ukraine, but she still analyzes the situation and does not allow herself to be drawn into purely emotional arguments.
Ranga Yogeshwar with media criticism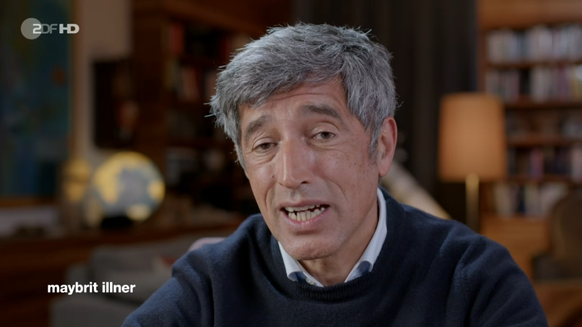 Ranga Yogeshwar wants to avoid an escalation at all costs.picture: screenshot zdf
Regarding the very distanced and purely factual view of RIn anga Yogeshwar, however, there is a huge difference.
He is co-author of the first letter opposing the arms deliveries. He complains that society has "increasingly slipped into war rhetoric in recent weeks." There is too much talk about weapons and not enough about negotiations. The world is now in the most dangerous situation of a nuclear escalation since the Cuban Missile Crisis in October 1962.
He does not see the two open letters as opposites. "Both are about the intention: How can we achieve peace more quickly?" In the population, both opinions are well represented. And then the science journalist lets himself be carried away with a bit of media scolding: "Unfortunately, the media prefer a bit one side and not the other." He finds enough arguments for both sides:
"If I were in Ukraine myself, I would of course demand everything from the world to defend myself. But we're sitting here and we just have to make sure it doesn't escalate."
Ranga Yogeshwar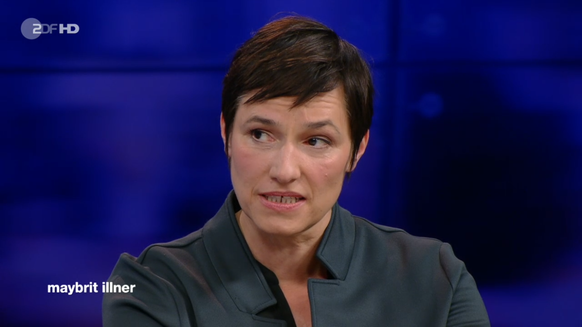 Peace researcher Nicole Deitelhoff is in favor of arms deliveries to Ukraine.picture: screenshot zdf
Nicole Deitelhoff, director of the Hessian Foundation for Peace and Conflict Research, generally criticizes "the state of the debate" in which only open letters are written instead of speaking to one another. Their goal is not Ukraine's victory, but "that Ukraine does not lose," which gives more room for negotiation. "The Russian side is still convinced that it can win this war on the battlefield."
"It's about not letting this fear dictate politics"
That has to change, overall the peace researcher tends more towards arms deliveries. But she also understands the signers of the first letter, which is partly driven by the fear of a nuclear attack by Russia. "If you're not afraid, there's something wrong with you. It's about not letting go of that fear politics dictate."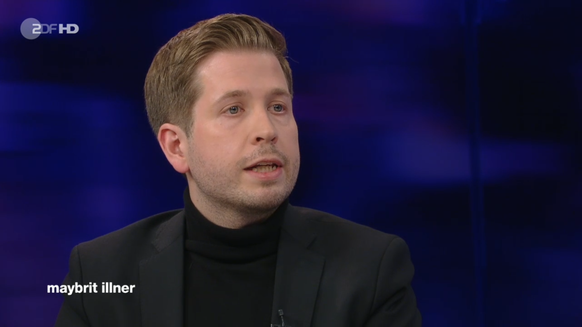 SPD General Secretary Kevin Kühnert believes that Putin does not follow the rules.picture: screenshot zdf
SPD General Secretary Kevin Kühnert thinks that the nuclear threat is being talked about too quickly. He considers the argument that Putin knows that a nuclear strike will result in a counterattack and that he "is not a suicide" to be "a very steep assumption". Overall, one cannot be sure about Putin's actions, because the Russian president is "interested at most occasionally in the rules of the game." You shouldn't test your limits, that would be negligent. One must rather "decide on the basis of convictions and principles". This means, for example: no national solo efforts. "There is no price for the ticket to this war that you can estimate," said Kühnert.
Röttgen speaks of "intolerable arrogance"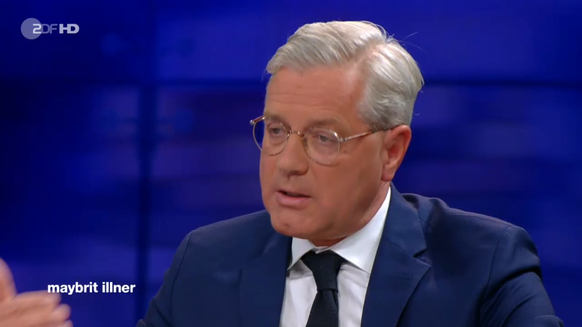 CDU foreign politician Norbert Röttgen sees a great danger in Russia in the future.picture: screenshot zdf
On this point, he agrees with CDU foreign politician Norbert Röttgen. Putin has his own agenda: "He has decided to achieve this goal militarily and he will behave as he sees fit." Röttgen considers it "intolerable arrogance to tell the Ukrainians how long they can defend themselves." Whatever the outcome of the war, Röttgen is certain:
"Russia will remain the European security problem for years, maybe longer."
Norbert Rottgen
Source-www.watson.de