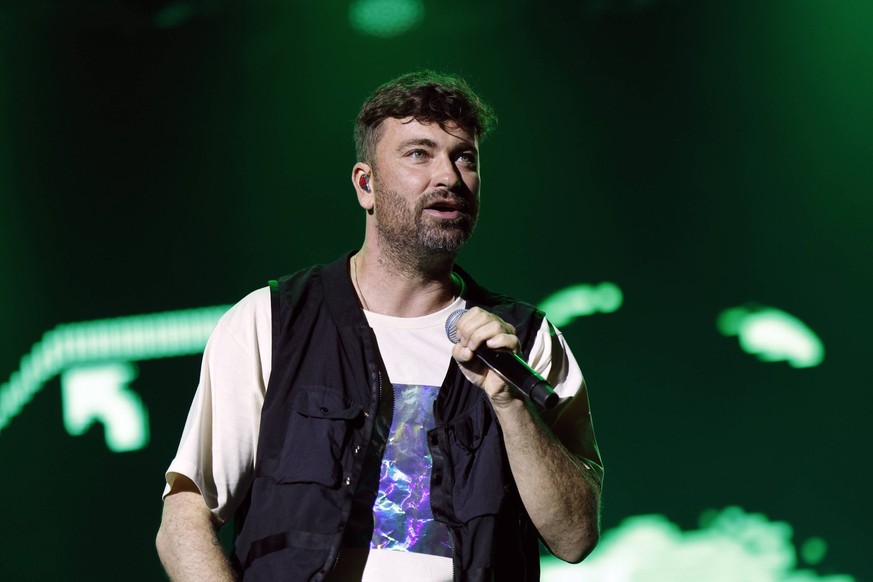 Marteria is open about his past in many areas. Image: imago images/IMAGO/Panama Pictures
In an interview, four German pop stars were asked the same piquant question, which only Marteria openly answered in the affirmative. He gave an intimate insight into his life as an artist and dealing with his fans.
In "1Live" format "Dumb asked" After the pop musicians, the men in the industry were now also allowed to face the common clichés about their job. Both sexes had to deal with the claim "You've all had something with a groupie before!" – with Marteria standing out.
Marteria reveals sex with his fans
Of the total of eight artists, all women said no, one of the men said no, two abstained and one confessed. First of all, Marteria hesitated noticeably, groaned and asked sheepishly: "What can I say? Um…". Then the native of Rostock decided to reveal the cards and was the only one to confirm the cliché statement:
"Having sex with a fan has definitely happened."
He then added that it was "a long time ago" and started laughing. However, it was important for him to add that mutual agreement was the most important thing. In the past, celebrities have been accused of sexual abuse of power in the context of intimacy with fans.
Groupie sex for Lena Meyer-Landrut a "man's thing"
This may also have been the reason why all other respondents either abstained or gave a resounding "no". According to their own statements, the singers Lena Meyer-Landrut, Namika, Lotte and Alice Merton have never had sex with a groupie. Lena added she believes it's "actually a man thing".
This assumption was also confirmed. Nico Santos was the only artist who answered the question with a resounding "no" because he has never been single for long in his career. All colors, on the other hand, replied with the counter question "What do you think?", while Bosse's answer was completely missing in the video.
Reactions to the pop stars' responses were mostly positive. Marteria in particular was praised in the comments for his honest and personable words. One user was even a little upset that she "missed his fan sex window." "Damn it," she only remarked.
(crl)
Source-www.watson.de