"True things, my friend Sancho, the stones will farán fabler", is a well-known expression that is mistakenly attributed to Don Quixote by Miguel de Cervantes, and that serves to point out the perplexity that invades us when we see some of the things that happen to our around and it's hard to believe. Such an introduction -I ask the reader for patience- is because upon knowing the story of Mary Cosby one cannot help but exclaim "True things".
Cosby became famous in the United States not so much for her participation in The Real Housewives of Salt Lake City, a very successful reality show, but for her particular life story. Her grandmother bequeathed her fortune to him on one condition: marry Robert Cosby, her adoptive grandfather.
In 2020, The Real Ones began to air… The program follows the elitist and unconventional lives of six women who inhabit their own world of huge houses, extravagant purchases and luxury items. Seeing them move in that exclusive world or bubble, one cannot help but remember that luxury is vulgarity. However, perhaps because it is far from the reality of most mortals, the truth is that the program catches. There were several versions in different countries. One was broadcast in England and starred soccer players' wives. In Australia it was filmed with women from high society, and it was replicated with millionaire housewives from Miami, New Jersey and, obviously, Beverly Hills.
With the format in full force, the Salt Lake City version emerged. That Utah city is characterized as the center of the Mormon religion in the United States. It was appealing to the producers to show how the contestants would manage to balance infighting and wackiness with their religious beliefs. They chose three Mormon women, one from the Jewish community, another Muslim, and Mary Cosby, who presented herself as a member and head of a Pentecostal megachurch, a position that, it would be known later, did not come to her by faith, nor by a conclave nor by the work of the Holy Spirit, but by family inheritance.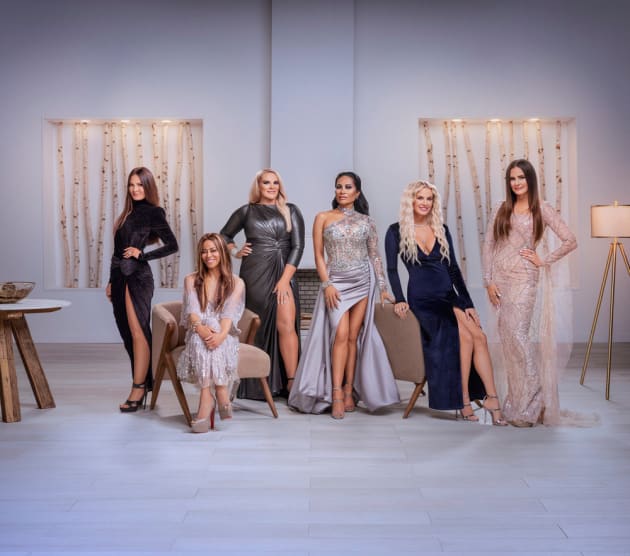 On the show, Mary soon got noticed. She showed a passion for consuming clothes from great designers but a special addiction to the Chanel brand. She unhesitatingly opened her wardrobe full of extremely expensive garments. Mary not only owned kilos -tons- of clothes, but also mansions in Utah, Nevada, New York, Indiana and Florida, several restaurants and a chain of hair salons.
Economic problems were not part of his life, as he soon showed on camera. She wanted to give something nice to the other participants. But of course, his wallet is not that of an independent worker or that of a common worker; hers is that of a millionaire. So she bought them those shoes that are characterized by their red soles and exorbitant prices. Each pair cost him $1,300. She in total she spent 7800 dollars.
Faced with so much waste, the audience could not help but wonder how Mary had made the money. Ruled out having won the lottery, inventing an app, discovering an oil well in her house or being married to an NBA star, one possibility remained: being a rich heiress. And yes, Mary was.
As he claimed, in 1960 his grandmother, Rosemary Redmond Mama Cosby, had a vision that made her settle in Salt Lake City with her four children. Very religious, she worked as a domestic worker and in her spare time she did house-to-house missions with the Pentecostal church. Four years later she founded the Faith Temple Pentecostal Church and built a temple of her own. The place was distinguished by the incredible gospel choir and the strength of its pastor. Convincing her, she began to receive donations that she used to create teaching centers, a radio and a gospel production company, among other ventures. Little by little she amassed a small great fortune. In 1975 she married Bishop Robert C. Cosby, 20 years her junior. They were together until January 4, 1997, when Rosemary passed away.
The family mourned the matriarch, but it was time to read the will. So husband, children, and grandchildren shed tears to listen carefully to whom Rosemary bequeathed her fortune/her empire. The one chosen to be the new spiritual head of the Rose church was Mary. Joy, congratulations, perhaps a little look of hidden envy. Everything seemed fine, but there was one detail. In order to inherit from her, Mary had to marry Robert Cosby, her adoptive grandfather. Her grandmother had bequeathed not only her fortune, but also her husband.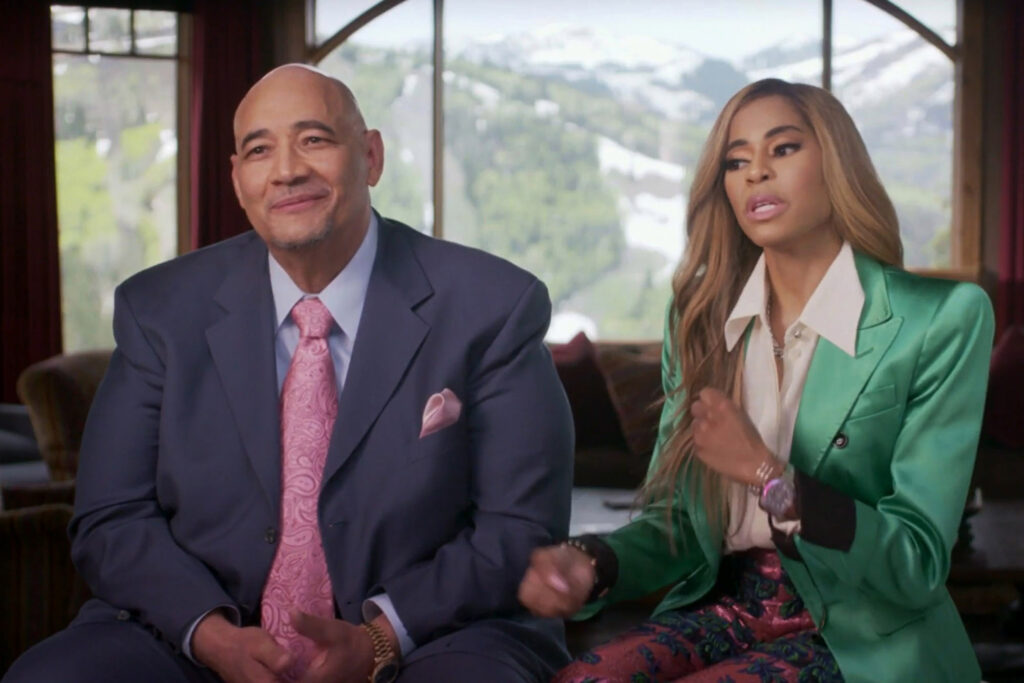 Although Robert had no biological relationship with his granddaughter, the relationship imposed by the late wife was still strange. In one of her broadcasts, Mary tried to explain a little why her grandmother bequeathed her husband. She apparently did not do it out of evil but out of foresight. "Because Robert was two decades her junior, my grandmother felt that she had stolen her youth. She therefore promised him: 'If anything ever happens, I want you to marry one of my girls, because I know they will be loyal to you and treat you well as you treated me'".
They were married just a month after Grandma's death. Mary wasn't sure, but "Rosemary wanted me to, so I obeyed her. I trusted her every word." And also in the millions that she would inherit, she would add some malicious. One might think that in an imposed marriage, both spouses would simply keep up appearances. With Rosemary dead, unless she sent the couple a Biblical plague or a lightning bolt from beyond the grave, there wasn't much more the deceased could do. However, her granddaughter managed to love her husband by inheritance and grandfather by destiny. She, according to her account, took her two years and "prayed a lot." Believe it or not, the couple has been together for two decades. Also, they have a son.
Although in love with her adoptive ex-grandfather, current husband and father of her son, Mary admits that they sleep in separate rooms and have not had sexual relations with each other for years – she did not clarify what happens with the "other" category. She says marriages can be "tough, horrible, a real nightmare," but hers is "beautiful." Believing him or not is a matter of faith.
In addition to her unusual and controversial marriage, Mary sparked controversy as the leader of her church. She asked the parishioners not to call her either a goddess or a god, but directly "God"; yes, he explains to them that theirs is not ego or narcissism but "because God lives in me." She also pressures them to donate money. In one broadcast she was shown how she forced a woman to hand over the $300,000 mortgage on her house. The situation seemed too real to be unreal.
In the biography that each participant made for the program, Mary defined herself as "the Pentecostal first lady, small but powerful, with an unconventional past and always dressed to the nines." As if that were not enough, she assured that she has "a predilection for God, haute couture and the best champagne". Perhaps she lied or just exaggerated, but seeing her in action, whether as a pastor or media, makes sense of that phrase attributed to Nietzsche: "Having faith means not wanting to know the truth."
Taken from Infobae
Source-lapagina.com.sv