The couple who got married in a discreet civil ceremony are now preparing a big wedding, which will have the guidance of a pastor.
Although they are already legally married, they do not intend to miss the opportunity to have a traditional wedding. This was implied by M'Balia Marichal, Kalimba's sister, who married his girlfriend Alex Tinajero.
The couple who got married on November 25 in a discreet civil ceremony are now preparing a big wedding. "The big ceremony goes to the following year. What we did was a civil wedding attended by the immediate families, parents, siblings, and the witnesses were very few people. It was very intimate just for the law firm. The big celebration with everyone is still on the calendar," she explained.
Unmissable: Alicia Machado revealed a dark secret after winning Miss Universe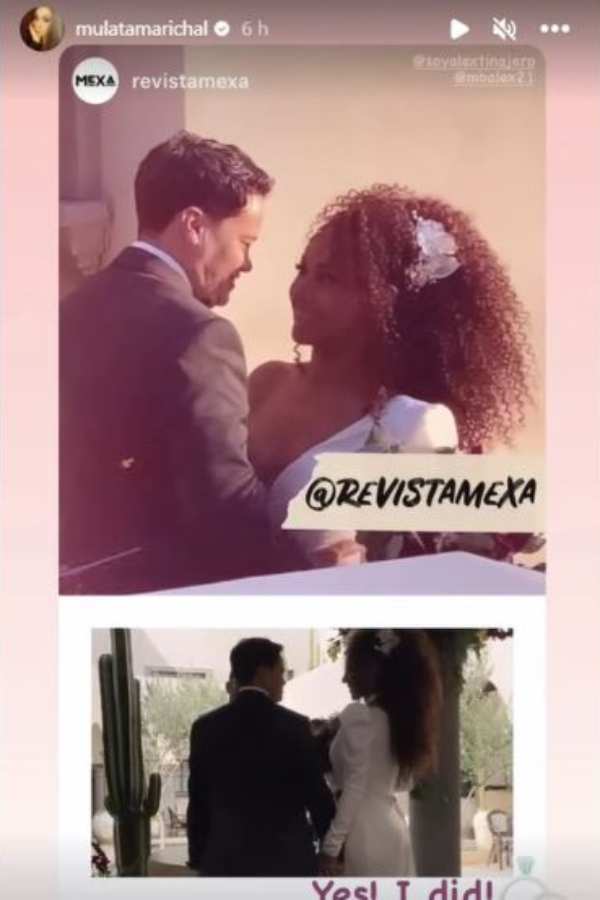 Regarding whether it will be under a religious concept, M'Balia explained: "No, specifically religious, if we have a Pastor who will accompany us and who will give direction to the context of what we are celebrating," he argued.
The member of the OV7 group shared some details of her last civil wedding through her Instagram account.
You have to see: María Celeste Arrarás causes a furor by making "radiant change" with this photo
The marriage bond took place in San Miguel de Allende, in Mexico. According to international media, it was something very intimate in which only about 30 people participated.
This is the second wedding for M'Balia, who was married to Julián Ledón and they divorced in 2018. The couple had four children.
Source-news.google.com