The Canadian feels so Argentine that he boasted about his stay in that country with a witty video; Followers allege that he left the cold image of him and already looks Latino.
Canadian singer Michael Bublé, winner of four Grammys, enjoys his 'new life' in Argentina, as he has shared on his social networks in recent days, where he can be seen drinking mate or next to a grill for the famous River Plate barbecue .
It is not that the well-known 'crooner' has moved to the South American country, but that he moved temporarily, taking advantage of the fact that his wife, the Argentine actress Luisana Lopilato, represents the comedy "Married with children" in a theater in Buenos Aires, of which is one of the protagonists.
PHOTOS: Luis Miguel as a "teenager in love" with his comadre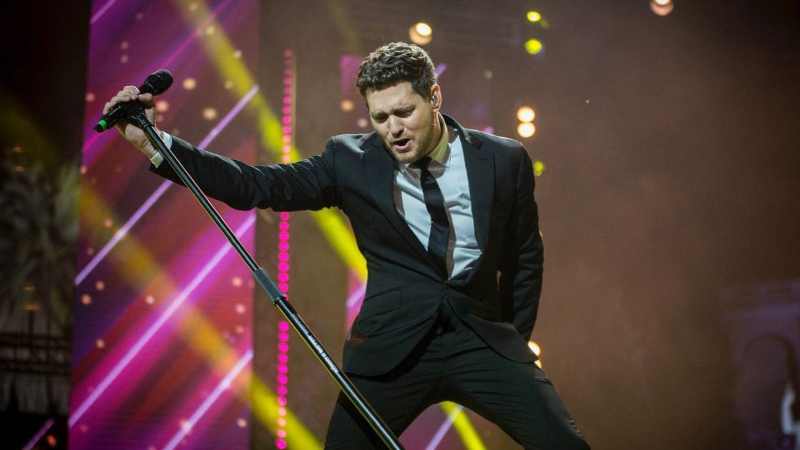 Known for his versions of classics like "The Way You Look Tonight," "Fly Me To The Moon" and "Let It Snow!", Bublé posted various moments from his stay in Buenos Aires on Tik Tok and Instagram, including a tribute to the Argentine soccer team when they won their third world title in Qatar 2022.
In a fun video, the singer shows an ordinary day in the Argentine capital, in which he is seen drinking mate to start the day, accompanying his family to a shopping center, preparing a family barbecue on the grill, and, even, riding a mechanical bull and wondering: "Why not?".
To set the scene, it includes the song "Muchachos" by La Mosca Tse-Tse, which became popular during the recent World Cup.
Look: Was Shakira mistreated by Piqué's mother? A clip shows the despotic attitude of his mother-in-law
Lopilato participates in the comedy "Married with children", which replicates on stage the success of the television series starring Guillermo Francella and Florencia Peña and is represented at the Teatro Gran Rex, one of the historic stages of Buenos Aires, from 5 from January to February 12.
Before that premiere, Bublé published his support for the work of his wife, who moved to Canada when she married him and had not returned to the Argentine stage since then, and recalled: "In this very theater we met for the first time with Lou 15 years ago."
Months ago, in an interview with EFE in Canada, the 46-year-old singer exclaimed with amusement: "Now I'm Argentine!"
Bublé joked in this way because of his connection with Argentine customs, despite the cultural differences between his country and the South American one.
"I usually tell my wife that Argentina is more dangerous than Canada. And she tells me that yes, Argentina is more dangerous, people kill each other, but Canada is so boring that people kill each other." herself", she commented, while acknowledging her love for mate and family Christmas celebrations.
Source-news.google.com