Motherhood is an "adventure" that the Spanish singer-songwriter Natalia Jimenez assumes with great seriousness, but that has brought a good dose of laughter to his life, after the birth of his only child, Alessandra, on October 20, 2016.
"Being a mother is like an adventure in which you don't know what's going to happen at any time of the day… I've learned from Alessandra that any time is a good time to have a laugh. Sometimes life begins to get serious and it is important to be a child from time to time and have a good time, just for the sake of it, "urged the artist.
Going back to her life without her daughter, she admits that "before I was more worried, I had anxiety and now I am more carefree in general. Thanks to having her I have realized that I cannot have my whole life planned at every moment and that life is something that is also improvised a little. With children you have to improvise all the time. That has really helped me a lot because now I'm super loose, "she said.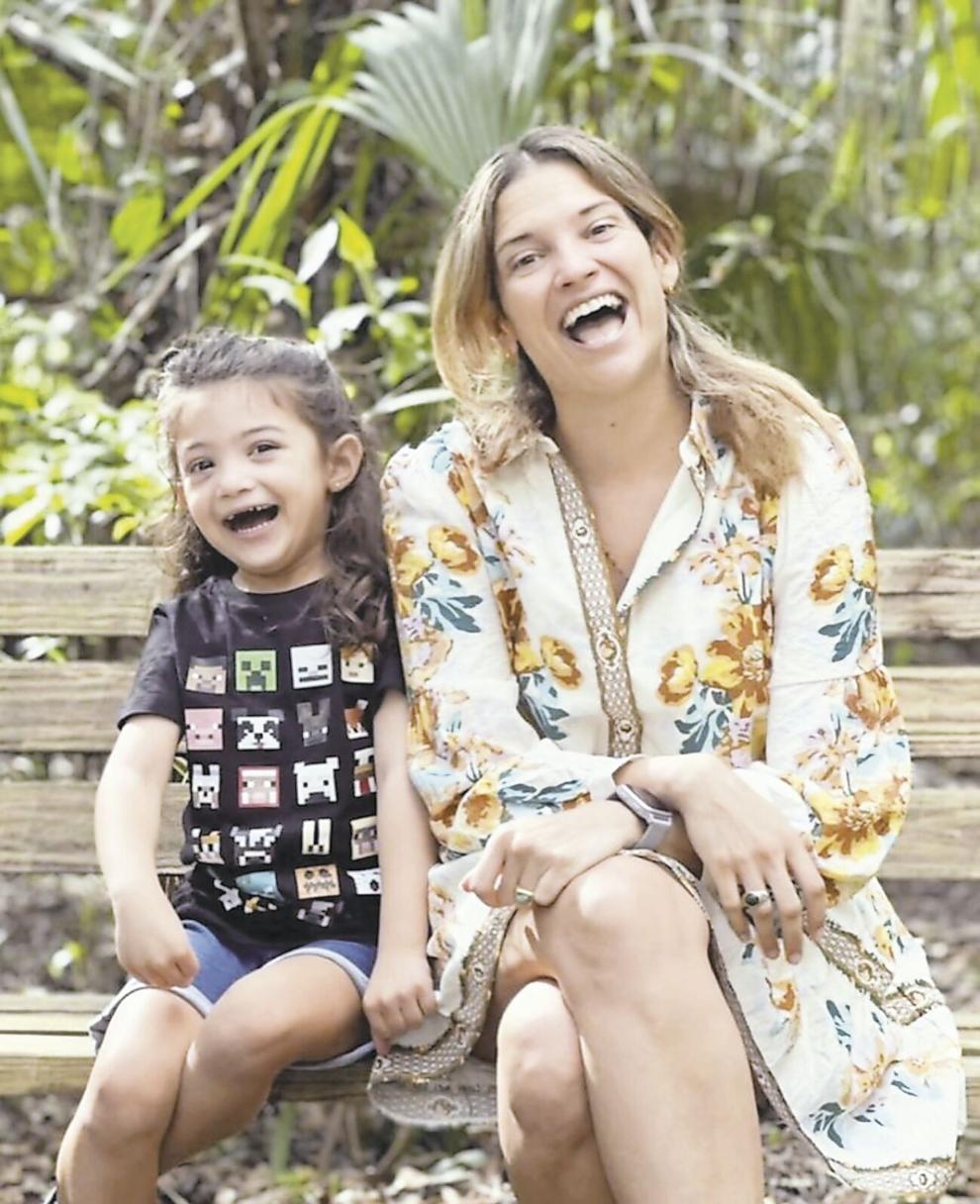 Jiménez enjoys every moment of his little "whirlwind", from his school activities, time at the beach, to playing Minecraft.
"She is a fan of Minecraft. I am Enderman and she is a zombie who calls him Cheeseburger", she revealed with a laugh about the girl whom she describes as "very intelligent, super artistic, who loves to paint, dance and sing".
To the activities of her five-year-old daughter, she has added her current partner, Arnold Hemkes.
"I am in a stage of my life in which everything is super positive, I am surrounded by people who love me very much, who support me. I am enjoying myself and what I have, what I have achieved and what I have fought for", said the Spaniard in an interview with EL VOCERO.
Hemkes is her artistic manager and they started dating after her divorce from Daniel Trueba, father of her daughter.
To prove herself as an actress
On the other hand, the interpreter has taken on several challenges. On the one hand, she gave herself the opportunity to try herself as an actress in a project that should be released this year through Netflix, while she celebrates two decades of career in music.
Jiménez confessed that she had always been interested in exploring her talent as an actress, but had never found the opportunity to participate in a project that would allow her to continue her career as a singer. In 2019 she was going to be part of the Mariachis series, but the production was postponed due to the pandemic and when filming resumed, she could not be integrated due to date conflicts with her tour.
Although he did not reveal the name of the project with which he enters the world of acting, he confirmed that the actor Jaime Camil is the main figure. Camil is currently filming the biographical series of the late Vicente Fernández.
The voice of Creo en mí explained that his participation is short and that he plays a character from "Mexican folklore". She assured that this experience left her wanting to continue exploring her histrionic facet.
"I'm very interested, what happens is that I don't have the experience or anything, and I realized when I started shooting that I said: 'ah this is acting'. Already after one begins to act and gets into a series like you don't watch TV the same anymore. Now one sees the artifices, it is no longer funny to watch TV. It is very fun to act, I really liked the experience," said Jiménez.
Tour kicks off in Puerto Rico
Puerto Rico is the second country that has welcomed Natalia's career with special affection, from her point of view. For this reason, she decided to open her Ella Anthology tour on August 20 at the Coca-Cola Music Hall.
The 'tour' will also serve to celebrate his 20 years of musical career.
"I will be presenting from the first song we did with La Quinta Estación called A Donde irán. That was the first song that he played for us in Mexico, until the last one he did, which was Al Ladolefte de la cama. It's going to be like a tour of all the music I've made and the truth is that I'm very happy because it's going to get a little personal, "she anticipated.
In fact, this tour will be the prelude to an album that will have the same name and a similar concept, reviewing his best-known hits, but with new versions.
"We are going to reimagine the songs. We are going to give it a new life. We are making new versions of the songs. We're going to have some collaborations. We are asking the fans who they want to listen to," she maintained.
Among the collaborations that he hopes to have on this album, is the Colombian singer Andrés Cepeda and the group Los Tigres del Norte. The album, produced by Cheche Alara, should be released this year.
Tickets for the Jiménez concert in Puerto Rico are available at Ticketera.
Source-www.elvocero.com