A princess shows courage: Ingrid Alexandra from Norway jumped from a height of around 600 meters with a parachute. Today she turned 19.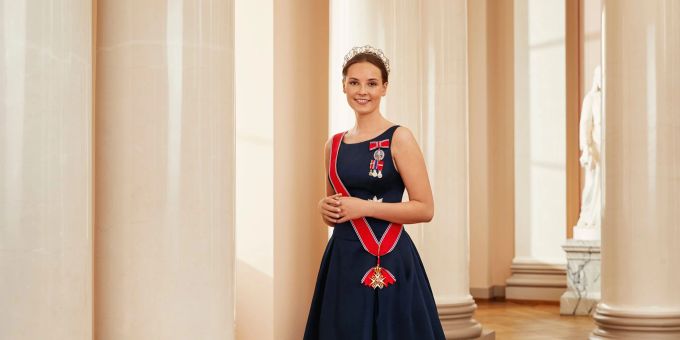 Norway's hereditary princess Ingrid Alexandra has fulfilled a wish. Crown Prince Haakon's eldest child jumped from a height of around 6,000 meters together with members of the FSK elite unit, the broadcaster NRK reported on Saturday for the princess' 19th birthday.
With the campaign, which took place last summer but only now became public, Ingrid Alexandra celebrated her coming of age. As Queen, she will also be Commander-in-Chief.
As early as November 2021, the princess jumped from a twelve-meter high diving tower during a visit to the FSK. She then said that her dream was a real skydive from a great height. Ingrid Alexandra has recently visited the armed forces again and again. Among other things, she flew in an F-16 fighter jet, drove in a tank and in a speedboat and took part in a medical course.
The 19-year-old finishes school in the summer. Norwegian media do not rule out that she will then – following the example of grandfather King Harald V. and father Haakon – first join the military.
More on the subject:
Crown Prince Haakon Birthday Crown Prince Father

Source-news.google.com