"Fat Comedy"
After a slap in the face against Oliver Pocher: Mrs. Amira reports about a "sleepless night"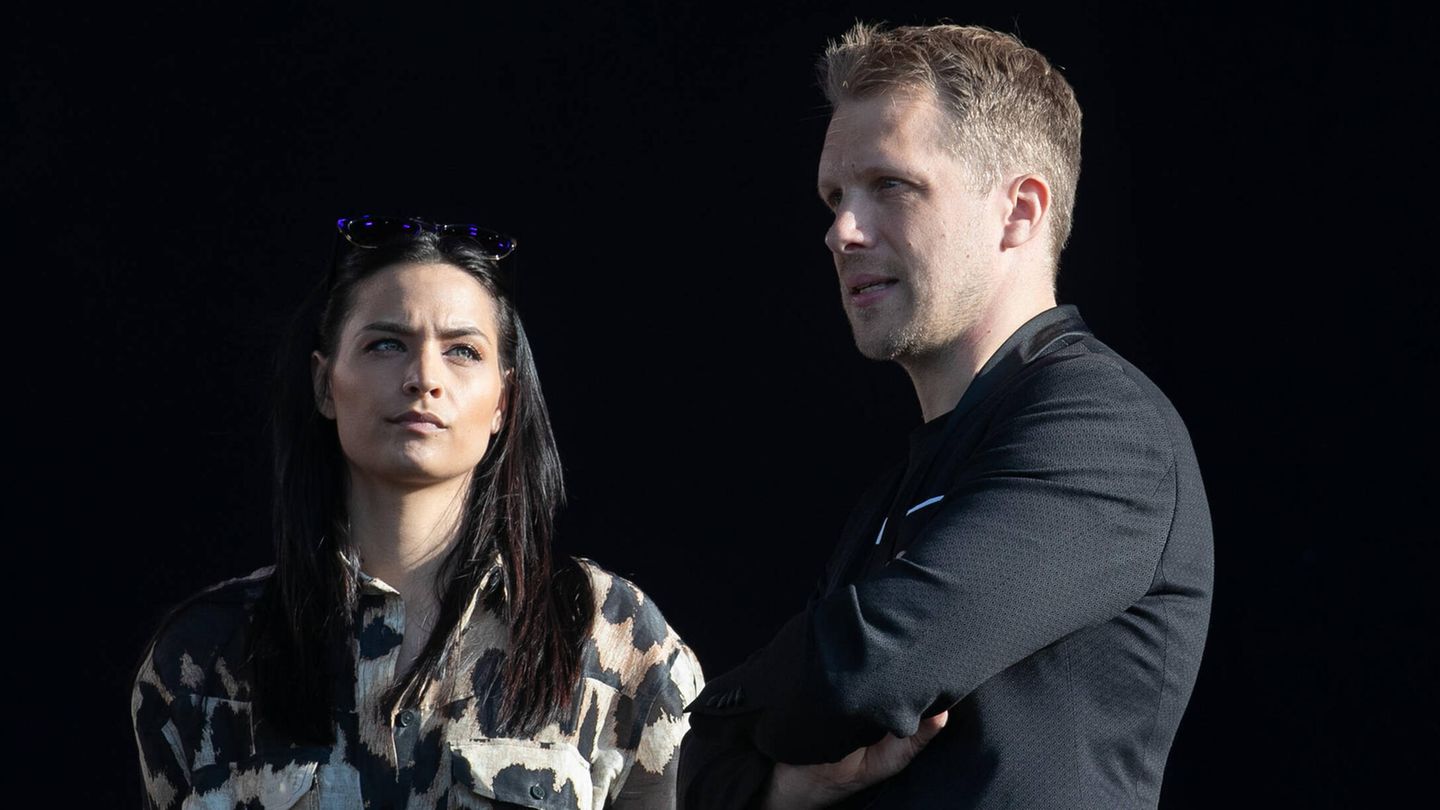 The attack against Oliver Pocher on the sidelines of Felix Sturm's boxing match was a shock to the public – but especially to himself and his wife Amira. She now finds emotional words and speaks of a "sleepless night".
Oliver Pocher is following Felix Sturm's boxing match in Dortmund on Saturday evening when a man suddenly appears in front of him and suddenly slaps him in the face. The attacker has the act filmed and then publishes a video of it on the Internet, it goes viral.
Oliver Pocher's wife Amira is shocked by the incident. She said in a posted Instagram video: "Good morning, an interesting night is behind us, behind me – sleepless and yes, I was very, very upset." Because: "An unemployed, semi-strong would-be rapper gave my husband a slap in the face." Amira adds: "A decent one."
The attacker is apparently "Fat Comedy", a 22-year-old rapper from Bochum. He justifies the matter in the caption of the video as a kind of bullying victim revenge for everyone who "put down" Oli, according to Amira. "You should be ashamed to celebrate this violence," she says, referring to "double standards."
"Fat Comedy," whose real name is Omar, wrote on the now-deleted Instagram post: "Because you have such an ugly character, like to humiliate people, support people who claim to have been raped when it's not true – the I'll be happy to take the ad."
Attack against Oliver Pocher not the first act

It's not the first time the 22-year-old rapper has caught the eye with his actions. In December 2019, he stormed onto the pitch at VfL Bochum's game against Hannover 96 to draw attention to the oppression of the Uyghurs in China. However, he knocked a folder to the ground. Fat Comedy was sued for assault.
And he belongs to the close circle of friends of rapper Samra (27), who faced allegations of rape last year. Samra denied the allegations, Oliver Pocher addressed them. For "Fat Comedy" that was apparently also a reason for the attack on the comedian. Accordingly, the act is related to how Omar announced on Instagram. The police in Dortmund have started investigations into bodily harm against the man from Bochum.
Swell: RTL, image, FocusSpotonOn
nk
Source-www.stern.de