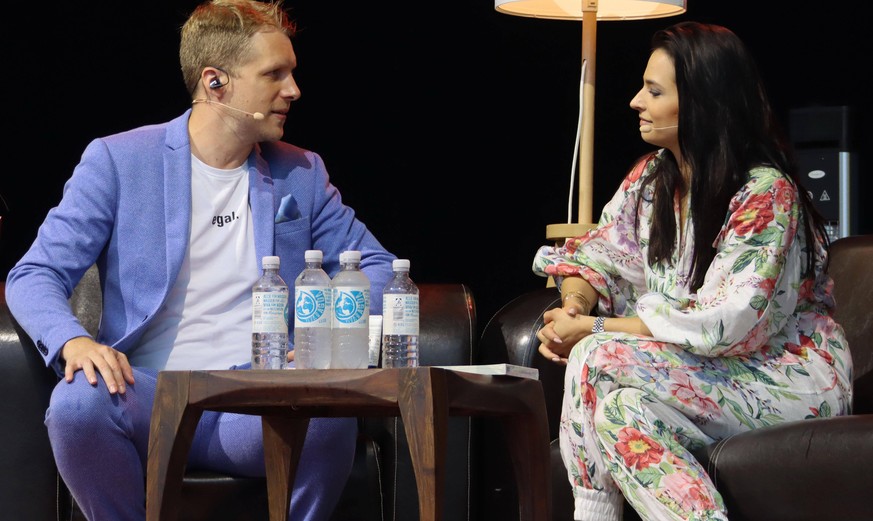 Since Amira Pocher had her first TV appearance on the RTL show "Pocher vs. Wendler", she and comedian Oliver have been standing together as a couple for productions in front of the camera. Together they already had their own show called "Dangerously Honest" or started their podcast "Die Pochers hier". In the meantime they have brought the content from it onto the stage and appear in front of an audience in different cities.
Pocher is certain: Even if the two should no longer be together, Amira would go her own way and also moderate shows because she could. The 43-year-old said about the success of his loved ones: "You can do something, you are eloquent, have your own opinion, your own issues. You worked underground for four years only to get out. For years you first proved that you are not interested in status or anything, but we came together where my career was not at its absolute peak. "
Now the two talked in their latest podcast episode that Amira has a new TV job. The mother of two children was visibly nervous about this and gave first insights into what she is currently in front of the camera for.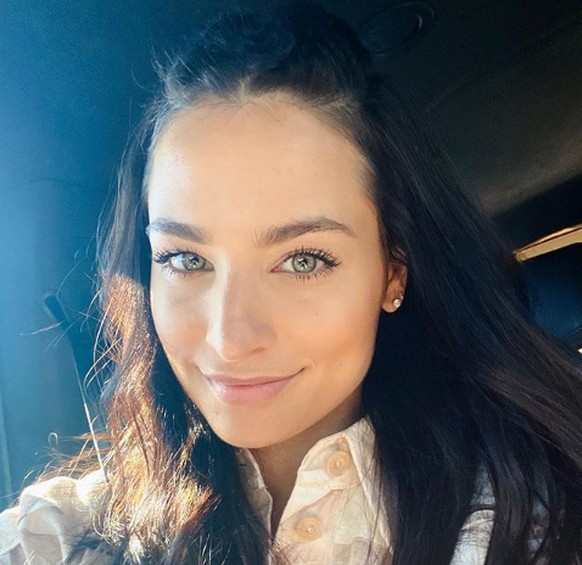 Amira Pocher reveals the first details
This time the podcast from Hartenholm, a municipality in the Segeberg district in Schleswig-Holstein, was recorded. According to the two of them, this would fit very well, because Amira would stay there for more days anyway. The reason for this is a new project. "We can't really talk about what's coming" yetthe comedian initially said. Amira agreed with:
"It's so stupid, you do that quite often. But I'm definitely going to be here on the Baltic Sea for two weeks filming and I hope I can tell you about it really soon."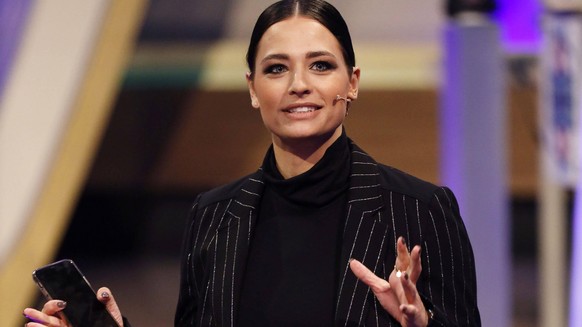 Even if the two have to keep quiet about it, she made it clear how excited she was with the new task: "You will be surprised. But I am happy and I have very, very great fear and respect for these two weeks now." Pocher finally revealed: "You can say that at this point, namely be seen on a prime-time show as the presenter. I find that sensational. I'm really proud of you that you did it, that after a year you are standing there and really come out and present for a station at 8.15 p.m. "
The 28-year-old then revealed: "I'm really scared." So that she is optimally prepared for her new TV job, she also receives moderation coaching. She said: "He criticized me straight away. I accept criticism, but there were six people and everyone was talking at one another and I no longer knew who to look at." But this was not 100 percent of her performance, and so far she has only had two coaching sessions. She wanted to learn how to express herself better and find out what kind of moderator she wanted to be.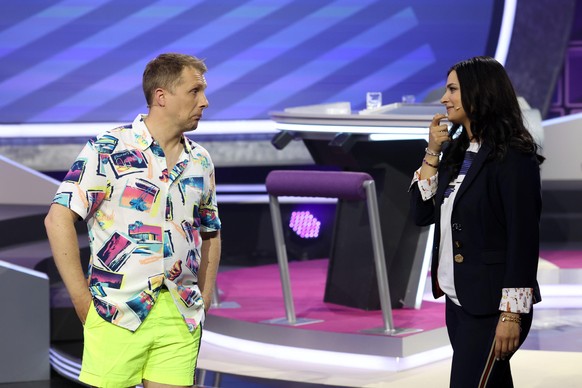 For Amira, the following is particularly important: "I said I just want to be who I am: self-deprecating, a bit funny, easy-going, a friend. That's how I want to come across and not be disguised in any way. But that's a challenge, because when the camera is on, some people tense up. It can happen to me as well. "
Pocher chatted: "So a blessing and a curse that you have no audience." Amira quickly interrupted the comedian at this point and said: "Now stop talking, otherwise we'll just get into trouble." But the father of five continued: "We won't get into trouble. It will be a show where you have no audience. On the one hand, of course, it has a certain advantage, on the other hand, it is more difficult because you get no reaction at all and then just have to work. "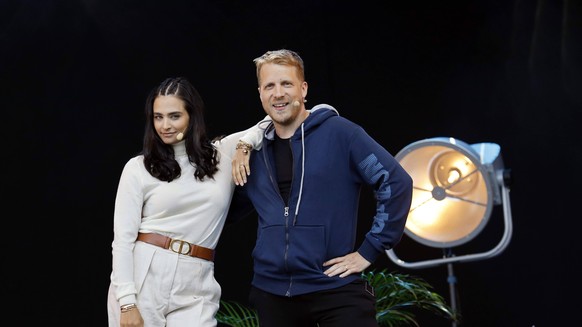 In any case, a big plus point is that Amira can take her children with her while filming. "I'm super happy that I have my family with me, otherwise I really wouldn't have made it or I would have canceled it. It was really all perfect now. In the end, Amira joked that she would bring the money home with her and that the comedian was now the husband of and added with a laugh: "Now you regret the marriage contract, right?"
(iger)
Source link