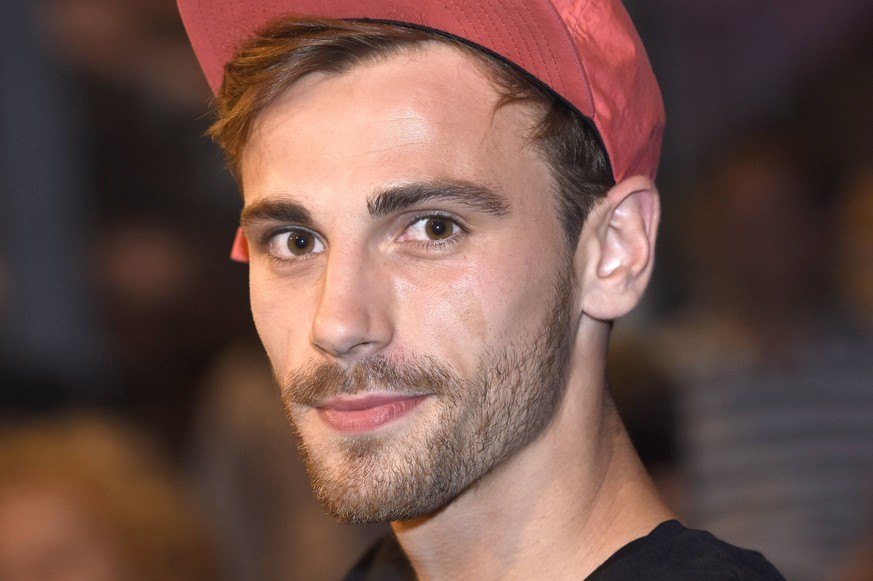 Fynn Kliemann is said to have lied about the production location of his masks, which are said to have been produced in Europe.Image: imago images / Clemens Niehaus
06.05.2022, 15:4306.05.2022, 17:05
There has been a lot of turmoil on the internet since moderator and satirist Jan Böhmermann caused a sensation in his TV format "ZDF Magazin Royal" with revelations about Fynn Kliemann. According to research by the Böhmermann team, the Youtuber and entrepreneur is said to have systematically lied and deceived.
At the beginning of the pandemic, Kliemann advertised masks from his textile company "Global Tactics", which would be produced fairly in Europe and sold at cost price.
In the 30-minute program, which can already be seen on YouTube before it was broadcast on ZDF, it was now revealed that the Internet star's mouth and nose covers in were actually manufactured and sold profitably on a large scale in Bangladesh and Vietnam.
Jan Böhmermann reveals mask deal
Together with his business partner Tom Illbruck, Kliemann had always presented himself as a socially responsible entrepreneur and therefore donated 100,000 masks to refugee accommodation in Lesbos, South Africa and Bosnia.
The research team of "ZDF Magazin Royal" has now revealed that the masks were probably unusable and that the manufacturer had therefore provided Kliemann with them free of charge.
Twitter in turmoil
"I thought for about a quarter of an hour: Okay, a bit dirty, but somehow small stuff, bloated, private feud, well," commented media journalist Stefan Niggemeier on the current episode of "ZDF Magazin Royal" from Twitter. "And then jaw on the table. Jan Böhmermann exposes Fynn Kliemann as a mask fraudster."
"Saving jobs in Portugal as a sign against the capitalist profiteers by having European masks produced in Bangladesh: For me, Fynn Kliemann is a magician," said columnist Dax Werner.
Save jobs as a sign against the capitalist profiteers in Portugal by having European masks produced in Bangladesh: For me, Fynn Kliemann is a magician 🫶

— Dax Werner (@DaxWerner) May 5, 2022
Criticism on Instagram: "So disgusting"
There was also heavy criticism on Instagram. Under Kliemann's last video on Instagram, influencer and entrepreneur Jacko Wusch expressed her disappointment: "I know that in most companies things don't fit as perfectly here and there as one would like with ethics and the like.", she admitted, but also emphasized that Kliemann's mask fraud was more than a "small deviation". "I'm a fan of Hour 1 and listen to your album over and over again and I really wish there was more to it than just a marketing strategy that works."
"Bah, I'm getting sick of the whole fake," wrote the musician Alina, thereby joining the general canon that prevails in Kliemann's comment column. "In your previous post you talked about being 'a fan of transparent talk', well, lying about the origin of masks isn't quite as transparent. And then pass on defective masks to people who have fled, so disgusting," commented another Instagram user.
"About You" stops selling Kliemann masks
In response to the allegations, the online fashion retailer "About You" stopped selling mouth and nose covers from Kliemann's Oderso brand. "We are currently reviewing the case internally to get an accurate picture of the facts," a company spokeswoman told the newspaper "Business Week".
(fw)
Source-www.watson.de