Duo of braves! Pedro Tenorio returns to conducting in a new information space with different hours and partner. When does the show premiere?
Pedro Tenorio and Lorena Álvarez made their retirement from "Latina noticias" official on January 27 and took the opportunity to say goodbye to their faithful audience with a heartfelt message. As is known, the space began to be led by journalists Fátima Aguilar and Alicia Retto since Monday, January 30.
When everything seemed to indicate that Tenorio would be about to move to another television house to start a new project, Latina issued a promotional advance in which the press man appeared.
Pedro Tenorio will continue in Latina, but as host of a new program
For this reason, it was learned that the communicator will resume his work in Latin America, but this time on the newscast "latin news central", accompanied by the outstanding Mónica Delta, to touch on the most commented facts of the Peruvian situation from the 10.30 p.m. Monday to Friday.
The duo is preparing to start on Monday, February 6 and address the audience with that journalistic credibility that always accompanies them.
What expectations does Pedro Tenorio have of this new project?
About starting this recent work project next to Mónica Delta in an unprecedented broadcast schedule, Pedro Tenorio said:
"I feel very motivated, with high expectations for the new schedule, for closing the day's information session (before I had to start it, together with my morning classmates) and also very happy to share the newscast with Mónica Delta, an excellent colleague from which I always have a lot to learn".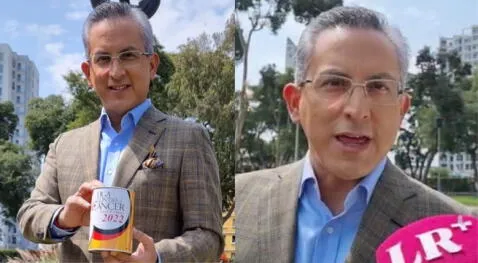 Pedro Tenorio on working with Mónica Delta. Photo: composition LR
Source-news.google.com