The famous Salvadorans honored their parents in a romantic way on Mother's Day. Social networks were invaded by videos and photographs of the moments they shared with the family.
The celebrities of the national show business celebrated Mother's Day on May 10 with their parents, whom they surprised with beautiful details and nostalgic messages that were accompanied by a series of photographs that froze the special moment.
And it is that May 10 is very important in El Salvador, since it is a date in which the children honor the life of the being that gave them life.
An "I love you", "you are important in my life" or an "I love you" is part of those gifts that Salvadoran mothers receive daily. As well as red roses, chocolates and a serenade.
Also read: VIDEO. "What a great gesture of love": The tiktoker Elena Moreno took to the streets to give gifts to Salvadoran mothers
One of those who captivated his fans was Pepe Barahona who uploaded a beautiful photograph carrying her mother in her arms, while the two were dressed in white outfits.
On the other hand, Billy Calderón paid tribute to his mother and his wife with a beautiful message that was accompanied by two photographs.
"I want to thank three moms this day ❤️❤️ First, our Mamita Maria who protects us and gave me the blessing of giving me my earthly mom whom I love madly, my mom Rinita @rinadecalderon. Second, my beautiful wife who is the most amazing mom humble, simple, loving, pampering, intelligent, professional, with an extraordinary heart, my precious @ pattycalderon11 ❤️❤️❤️And third, I congratulate all the warrior moms of my beautiful El Salvador 🇸🇻 may God bless you today, tomorrow and always 🙏🏻", Calderon wrote.
Do not miss it: PHOTOS. "What a cool woman": Abigail Mancía shows why she is one of the most beautiful in El Salvador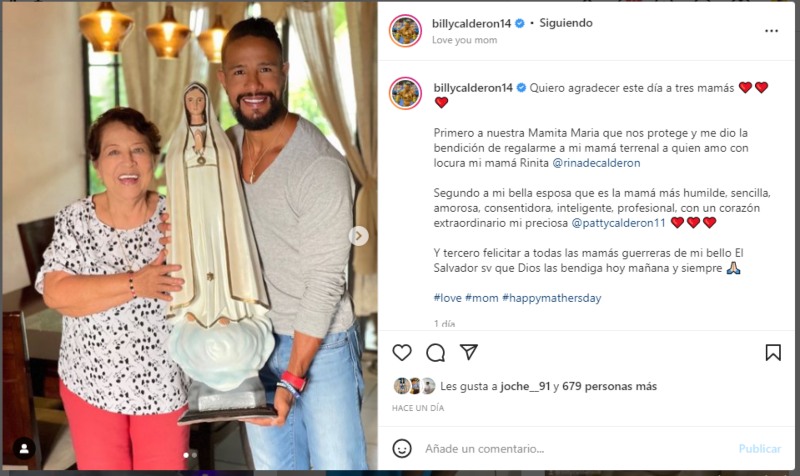 Likewise, the Salvadoran influencer, Caro Sandoval, uploaded a beautiful photograph to her Instagram account in which she appeared with her mother very smiling.
"Congratulations to all the moms in the world 🌎!! .. They are the most admirable for all the love and dedication they have for us. Much love and beautiful things for all of you, especially for my mom. @anacarodiaz.sv ❤️", he expressed in the famous publication.
Also read: VIDEO: Christian Nodal suffers a spectacular fall during a concert in Guatemala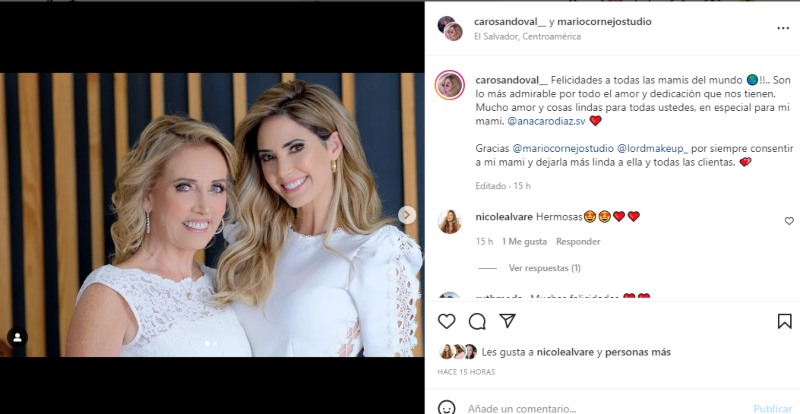 While Veronica Guerrero He uploaded a video on his Instagram to show his followers how he lived Mother's Day next to his loved ones. The famous she shared a pleasant day next to her favorite people.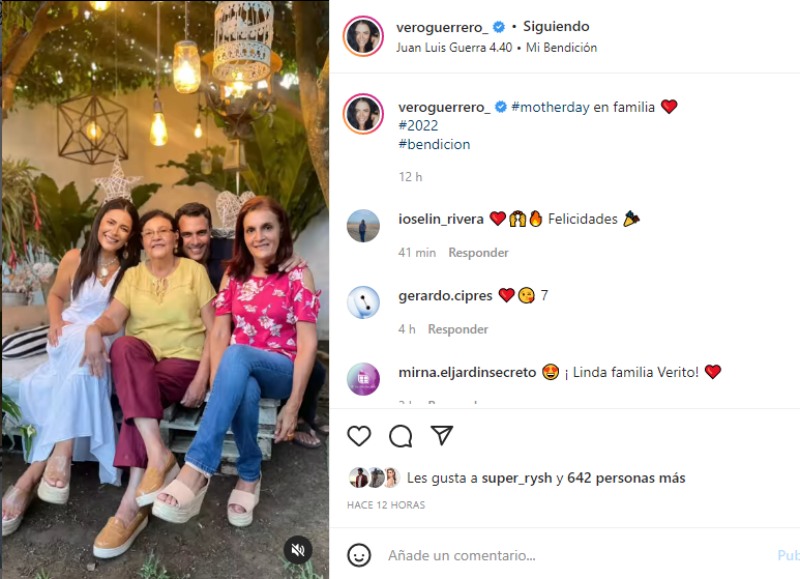 Source-www.elsalvador.com