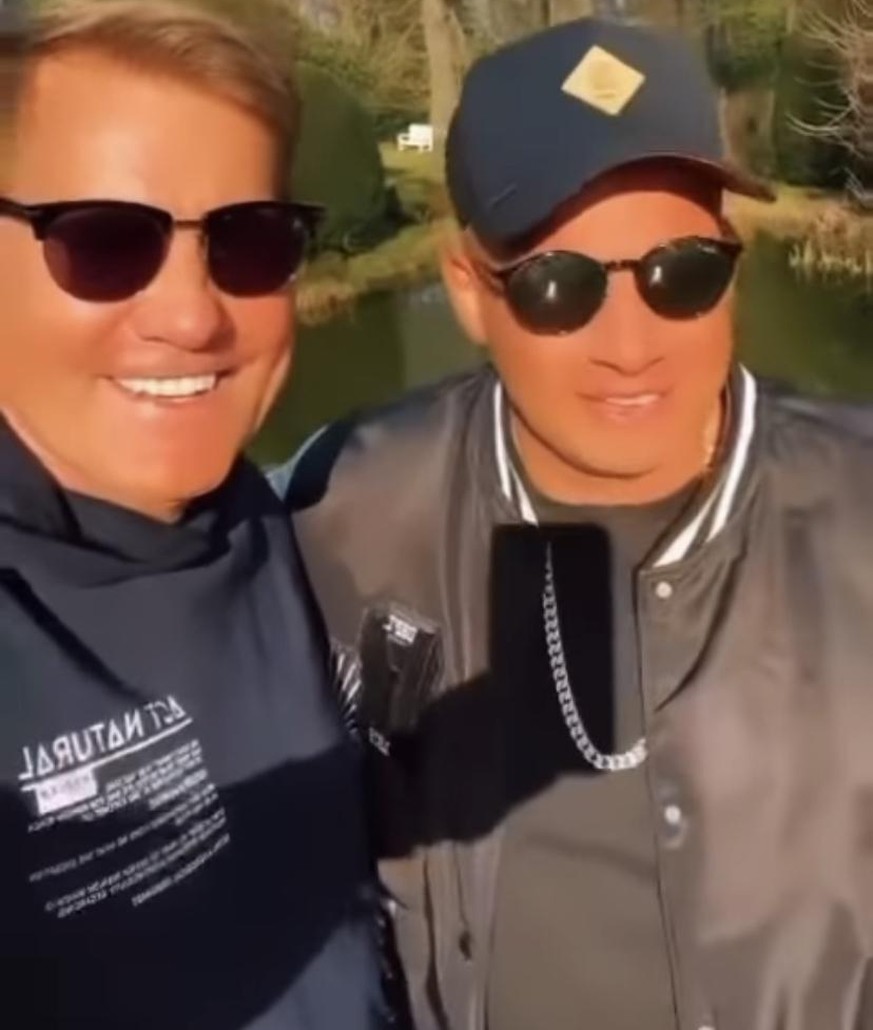 Dieter Bohlen and Pietro Lombardi have now seen each other again. Image: Instagram/ Pietro Lombardi
Pietro Lombardi and Dieter Bohlen have had a deep connection to each other since their time together on "DSDS". After it became known that the pop titan would no longer be part of the casting show after almost 20 years, Pietro even said: "You were the one who believed me from the start! Over 10 years of friendship, over 10 years of a team!"
And further: "'The man has a heart' were your words back then and I will never forget them. I thank you from the bottom of my heart for all the funny and beautiful moments we experienced. It was an honor for me! You are and will always be a legend. I love you Dieter."
After the opening episode with the new jury team around Toby Gad, Florian Silbereisen and Ilse DeLange, the interpreter of "Over" stormed: "'DSDS' is our home, I looked yesterday and was sad not to see you. These are yours Formats and I hope that will be clear to everyone by now at the latest." He added the hashtag "We'll be back" and finally said: "Everything with time, a team". The joy should have been all the greater that the two were seeing each other again.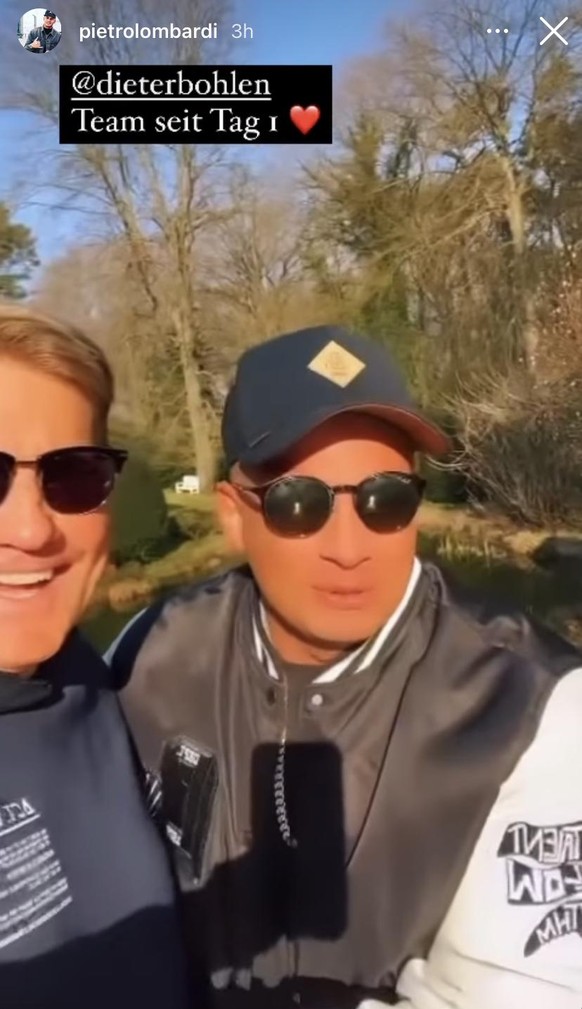 Here the two can be seen together again.Image: Instagram/ Pietro Lombardi
Fans are happy to see Pietro and Dieter again
Dieter Bohlen now shared a video on his Instagram channel, to which he wrote: "Bros forever". In the short clip he showed himself surprisingly with Pietro Lombardi. The Poptitan said: "Yes, my friends, I am not alone here in nature." Shortly thereafter he pointed the camera at the former "DSDS" winner. Pietro was happy and said:
"Always visit my brother, Dieter, when I'm in Hamburg. There's only one address, the concert today and Dieter."
As a reminder: Pietro is currently on a big tour and was playing in the Hanseatic city. The singer shared a sequence of the meeting in his story and added: "Team since day one". More than 114,000 people have seen Pietro and Dieter's video so far, with over 300 comments.
A user said: "Man, now finally do something together. You can't watch 'DSDS' anymore, too bad. We've always followed it. What are you waiting for? You belong together." One user added, "So nice that you guys are still seeing each other and are friends." This follower saw it too and joked at the end: "You are an absolute dream team. Pietro has enjoyed your filter. Now you look like brothers, so cool."
(iger)
Source-www.watson.de