doubts about the ceremony
Royal note: Prince Charles is said to have asked Diana to appear before the wedding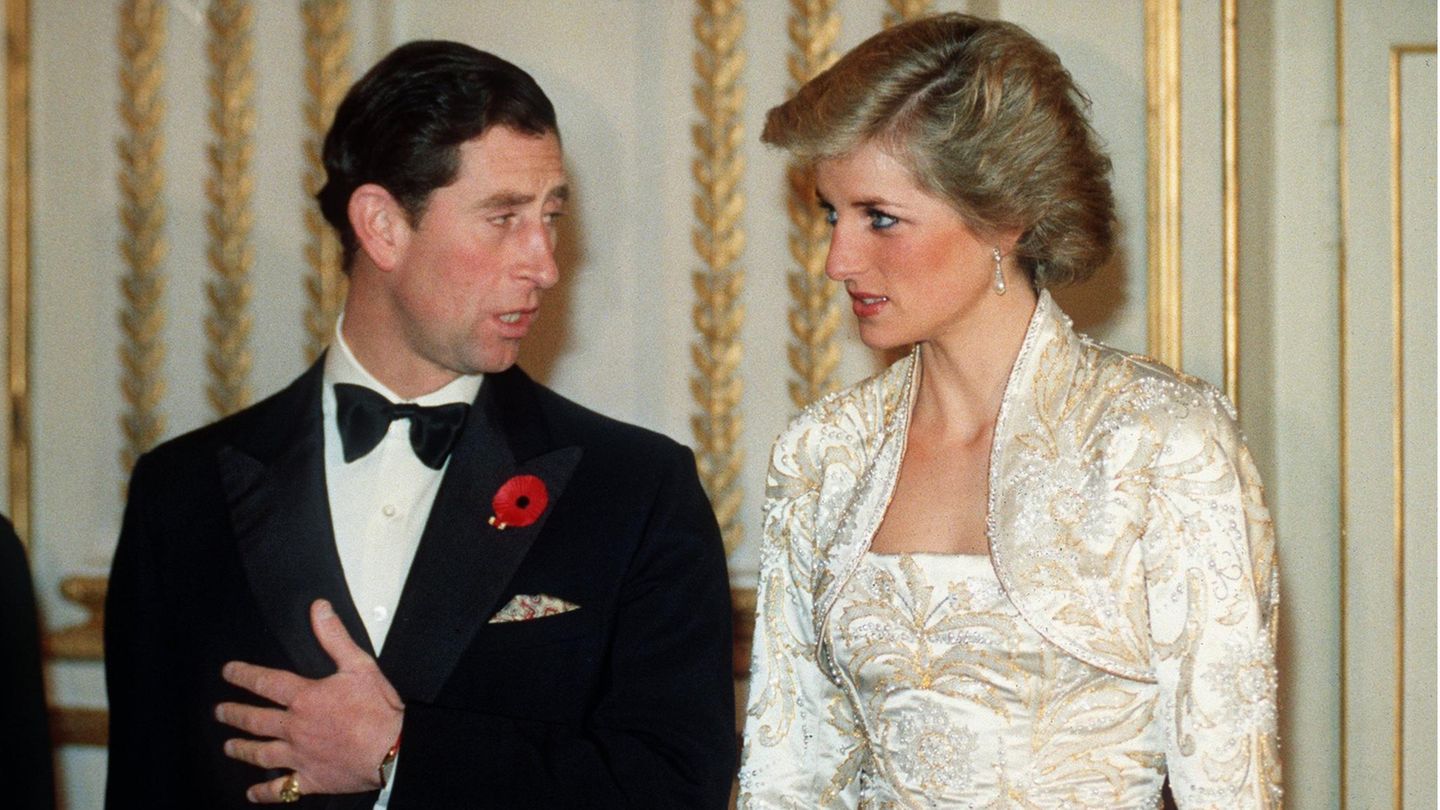 On the night of July 28th, 1981, a small piece of paper changed hands in the British royal family. Written on it was a message from Prince Charles to his future wife, Princess Diana. It was the night before the couple's big royal wedding, which was televised worldwide.
Princess Diana was 20 years old when she walked down the aisle with Prince Charles. On the night before the wedding, however, Prince Charles wanted to reassure himself of the noblewoman's love by giving her a gift and a note. This is revealed by the English royal family expert Penny Junor in her book "The Duchess: Camilla Parker Bowles and the Love Affair That Rocked the Crown".
The real love of his life, Camilla Parker Bowles, could not marry Prince Charles because the court considered her not befitting her status. Now he was to marry the young Diana Spencer in St. Paul's Cathedral the next day in front of an audience of millions. Parker Bowles has been dating the heir to the throne since the early '70s. Because marriage between the two was out of the question, Camilla had already married Andrew Parker Bowles in 1973.
"Charles knew he wasn't doing the right thing by marrying Diana, but there was no turning back either. He hoped things would work out once you were married," the author says. Junor further reports that Diana is said to have become moody and tearful even before the wedding.
Encouraging words from Prince Charles to Diana

In Junor's Camilla biography, she recounts the final hours before the big event: "The night before the wedding Diana spent with her sister Jane at Clarence House, Prince Charles sent her a message along with a signet ring engraved with the prince -of-Wales feathers." A little attention or a big request, because the prince wrote: "I'm so proud of you and if you come, I'll stand for you at the altar tomorrow, just look them in the eye and knock them out." A gesture that was probably intended to encourage both of them that they are doing the right thing.
Years later it turned out to be the wrong decision. Camilla Parker Bowles also sat among the wedding guests on the wedding day. In a later interview, Diana said that they had always had a threesome marriage. Seven years after Princess Diana's death, Prince Charles married Camilla.
Source: express
ckl
Source-www.stern.de