interview
"He wanted me to fight back": Prince Harry describes further details of the dispute with William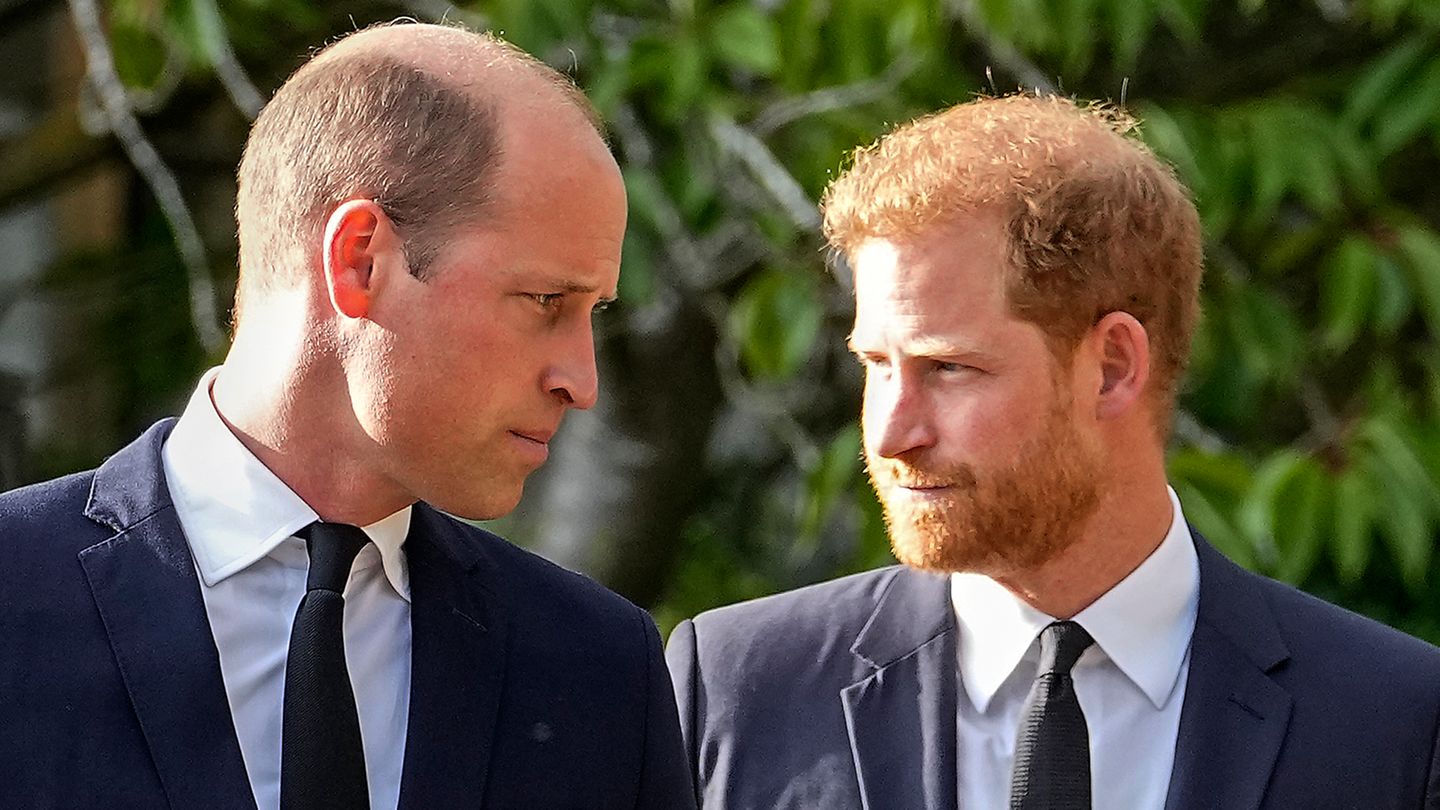 In Prince Harry's memoirs, he talks about an argument with Prince William in which his brother became violent. Now he has talked about it again.
Quarrels between siblings are normal, and sometimes things can get rough. But when the brawlers are the sons of the King of Great Britain, the story takes on a slightly different twist. In his book "Reserve" (English "Spare"), Prince Harry describes how his brother William became violent during a fight.
Prince Harry opens up about argument with William

So William wanted to talk to him about "the whole rolling catastrophe", by which he is said to have meant Harry's relationship with Duchess Meghan. William then, as Harry describes it, used words similar to those used by the British press. The Prince of Wales is said to have said Meghan was "difficult", "rude" and "rough", whereupon Harry accused him of "parroting the press narrative".
During their argument, William told him he just wanted to help. "Are you serious? Help me? Sorry – so that's what you call it? Help me?" Harry replied, which only enraged William. Harry describes how his brother freaked out, after which he gave him a glass of water. "Willy, I can't talk to you when you're like this," he reportedly said.
"He turned off the water, kept swearing at me and then attacked me. It all happened so fast. So fast. He grabbed my collar, yanked at my necklace and pushed me to the ground. I landed on the dog bowl that was under broke my back and the pieces cut into me. I lay there dazed for a moment, then got up and told him to go," says Harry.
Hotheaded brothers

In an interview with journalist Tom Bradby (to be broadcast next Sunday), Harry goes into more detail. "He wanted me to hit back but I didn't do it," he says. "What was different here was the level of frustration, and I'm talking about the red haze that I've had for so many years and I saw that red haze in him," he explains of the anger he seems to have in his eyes brother has seen.
The fact that both Prince Harry and Prince William are hot-headed has already been described in various biographies about the royals. Even as children, the boys often quarreled or drove their nannies mad. Now that she's grown up, her relationship is finally considered to have broken down.
source: "Daily Mail"
+++ Read also +++
Hate tirade full of violent fantasies: Column in popular daily newspaper shows why Meghan and Harry did the right thing
In a pot with Trump, Kanye and Musk: Meghan fans criticize magazine articles about narcissists
Source-news.google.com