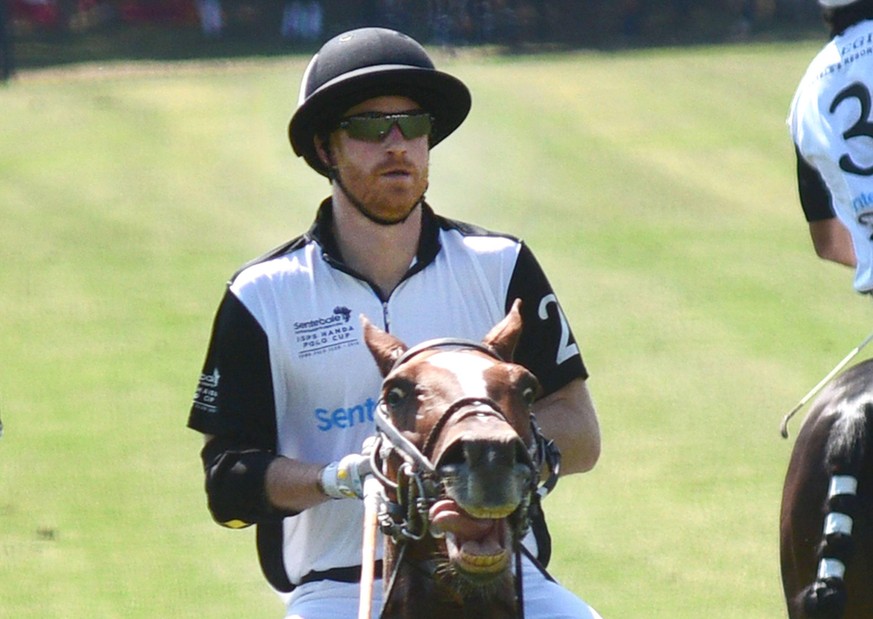 Prince Harry is a passionate polo player. The photo shows him at a previous game.Image: www.imago-images.de / bRoma / IPA
A moment of shock for the spectators: Prince Harry fell from his horse at a polo game in Santa Barbara, California on Sunday. A photo published by the British newspaper "metro" shows the British royal lying on the ground next to his horse.
The Duke of Sussex was playing for his friend, Argentinian polo superstar Nacho Figueras' team when the accident happened. Luckily, neither Prince Harry nor his horse were harmed in the fall. The prince's team still lost.
First appearance since the throne jubilee
The fall and defeat didn't seem to have spoiled Harry's mood, though. On the sidelines, he was seen in quite a good mood with singer Katharine McPhee and her husband, "Ghostbusters" composer David Foster. Afterwards, Harry also fooled around with their one-year-old son Rennie.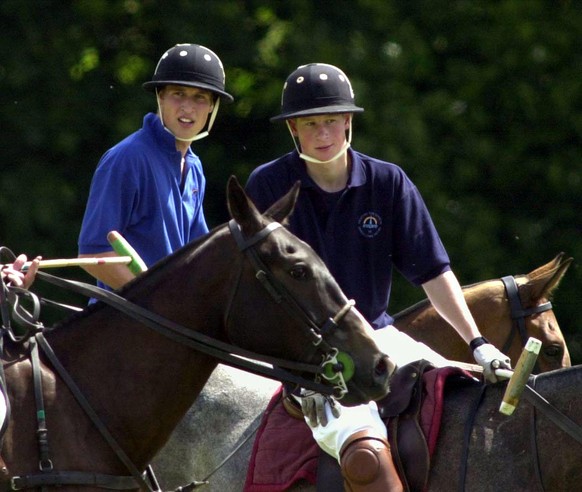 A photo from 2002: Prince William and Prince Harry started playing polo at a young age. Image: PA Wire / Barry Batchelor
It is not known whether his wife, Duchess Meghan, and children Archie and Lilibet were present at the game. For Prince Harry, it was the first public appearance since the 70th anniversary celebrations for his grandmother, Queen Elizabeth, which took place in London at the beginning of June.
The fall at the game in California was certainly not the first for the royal: Harry has been playing polo since he was young, often with his brother Prince William. Polo players learn how to behave in the event of a fall. Nevertheless, Prince Harry was of course lucky that he and his horse were not seriously injured.
(nick)
Source-www.watson.de