Army extra sausage
Prince Harry is said to have avoided military drug testing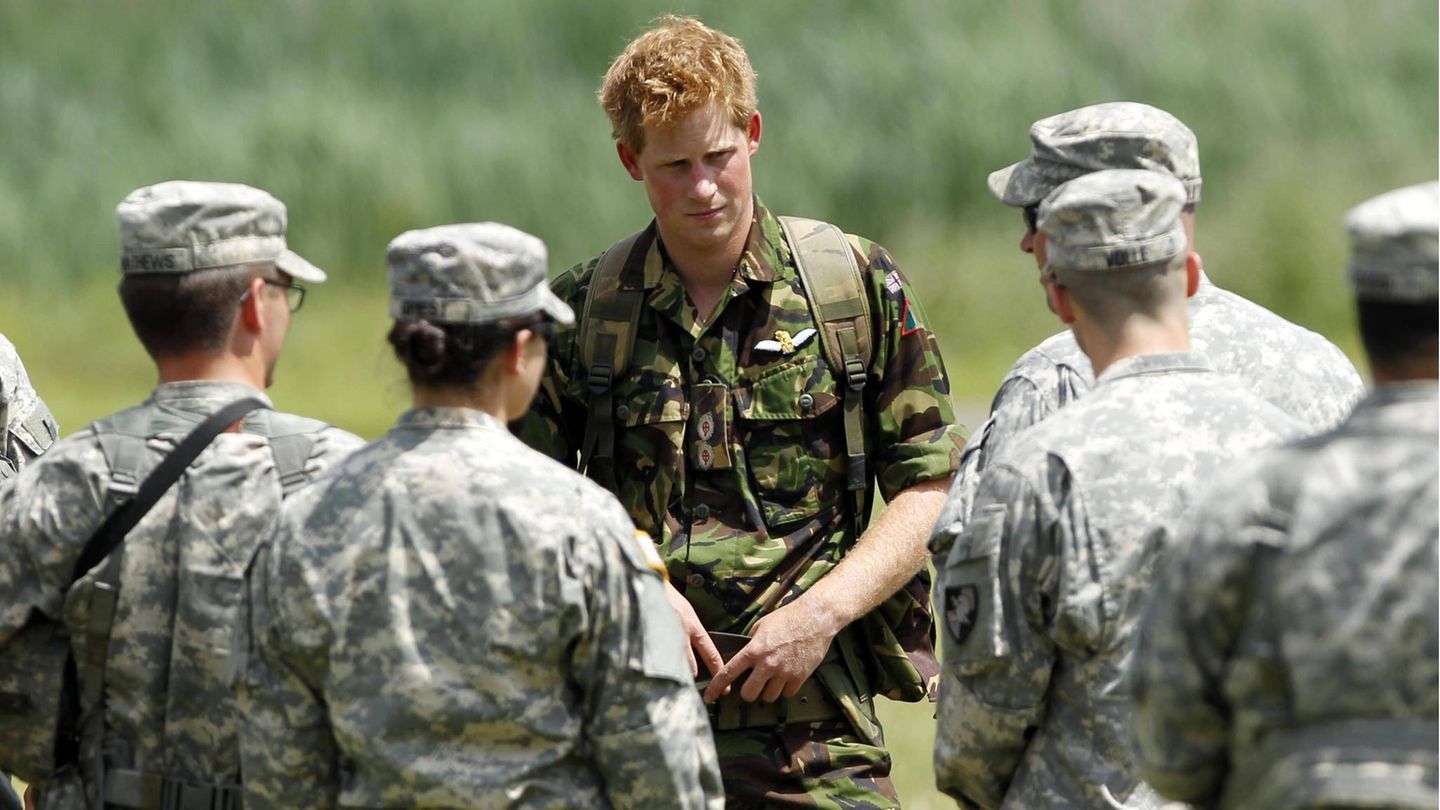 When Prince Harry was still part of the military, he is said to have skipped an unannounced drug test using what were believed to be royal excuses. In his memoirs, he recently revealed that he had used drugs.
In May 2011, Prince Harry was stationed on military duty with his unit at RAF Wattisham, Suffolk, when an unannounced drug test took place. The area was cordoned off and surrounded by armed soldiers. Only one was allowed to just run away: Prince Harry.
In his memoirs, which were supposed to be published on January 10 but were already published in Spain due to a mistake, the prince admits to having used drugs in his life. He is referring to coke and weed use before he joined the army in 2005. After his military service in 2015, the prince also took magic mushrooms and marijuana after he had his first date with Meghan.
In May 2011, when his unit 656 Squadron, 4 Regiment Army Air Corps was given an unannounced drug test, he had just returned from a long holiday in London, where he had attended the wedding of his older brother William and his wife Kate. When the military station was sealed off, Prince Harry's team suddenly got involved and said he had to return to London for "urgent palace matters".
He is said to have driven off in his souped-up Audi A3, while his comrades were asked to provide urine samples. This is how Prince Harry escaped the drug test. While there's no indication that Harry took drugs while in the armed forces – or that he deliberately avoided the test – it appears the test was never taken either.
Prince Harry's comrades found his departure hilarious

The British news portal "The Sun" asked Prince Harry's former Squadron Sergeant Major Mark "Oz" Wilson, who was responsible for the unit, on Friday evening. He said, "I couldn't believe Harry was allowed to go."
Sgt Maj Wilson, who has since left the armed forces, added: "He had just returned from a holiday period after celebrating the wedding of Prince William. If you miss a test by not being at camp, you must so Book a test in the nearest place you're going to as soon as possible."
A senior Army source confirmed that Prince Harry's sudden departure "would have looked very strange to his comrades". But they also defended him, acknowledging that a mere mortal was unaware of the pressure exerted on an heir to the throne.
Source: "The Sun"
Source-news.google.com