Updated on 4/27/2022 at 7:01 p.m
Prince Harry has been campaigning for a long time to break the taboo on mental illness.
He noticed differences between his new and old homeland.
In a podcast, Prince Harry talked about the different ways of dealing with psychotherapy in his old and new home. In the "Masters of Scale" podcast of LinkedIn co-founder Reid Hoffman, the prince said the cultural differences on the subject were "immense."
The podcast host reports that in California people even joke about their own therapy in order to connect with other people. "I realize that's a very Californian perspective," the host said. Harry agrees: "You're absolutely right." And reports: "In the UK it says: Therapist? Which therapist? Whose therapist? I don't have a therapist! No, I've definitely never spoken to a therapist!"
Prince Harry was in therapy himself
In 2020, Prince Harry and Duchess Meghan resigned as senior royals and moved to Meghan's native California. Last year, the prince spoke to Oprah Winfrey in the Apple TV documentary "The Me You Can't See" about his own therapy experience – which Meghan had moved him to. "It was meeting and being with Meghan. I knew that if I didn't go into therapy and fix myself, I was going to lose this woman who I could see myself spending the rest of my life with," he said .
Prince Harry is involved in several areas of mental health. At the coaching provider BetterUp, he has been working as "Chief Impact Officer" for "mental fitness" for a good year. His Invictus Games, founded in 2014, also help war veterans and their families to feel better again.
Also read: Sinéad O'Connor thanks Prince Harry for his candor
© 1&1 Mail & Media/spot on news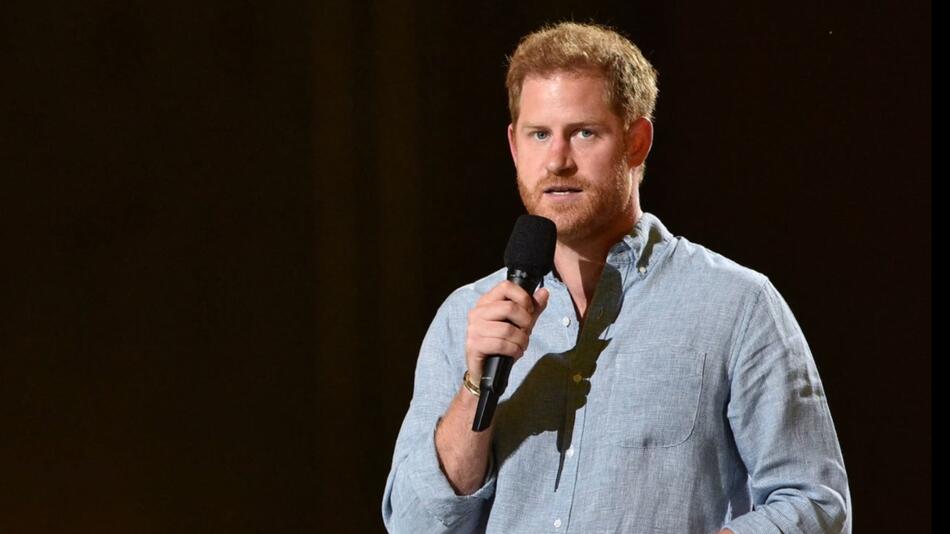 In the sequel to his documentary series The Me You Can't See, Prince Harry once again strikes at his family. He talks about the feelings of shame of relatives who initially did not notice the psychological problems of their loved ones.
Source-web.de