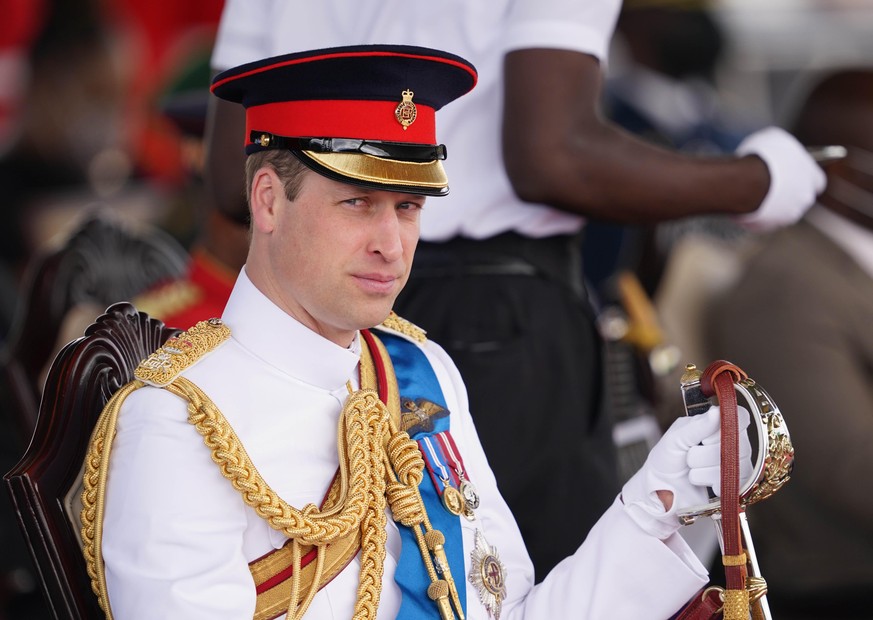 Prince William at a ceremony during his trip to the Caribbean. "Must be really frustrating," says a British journalist.Credit: PA Wire / Paul Edwards/The Sun
Prince William and Duchess Kate's Caribbean trip, which was overshadowed by protests and excitement, is said to have left the Royal untouched. At least that's what Charlotte Griffiths, editor-in-chief of the English newspaper Mail on Sunday, reports. She says that while William "always smiles" on tour, it's a different story on the inside. "William went haywire behind the scenes because he's got quite a temper and there's been some real failures here," said Griffiths.
Whether in Belize, Jamaica or the Bahamas – wherever William and Kate are currently arriving in the Caribbean, there are protests from the population. The royals are traveling on behalf of William's grandmother, Queen Elizabeth II (95), who is still the head of state in the three former colonies. The people there demand apologies and reparations from the royal family for wrongs committed by slavery and oppression in the colonial era.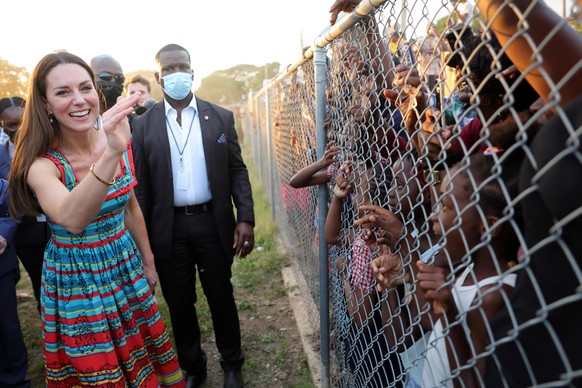 Duchess Kate in Jamaica: The Royals' trip is accompanied by protests. Image: PA Wire / Chris Jackson
Journalist suspects: Kate and William are frustrated
In Belize, the royals' visit to a cocoa farm had to be canceled due to protests. The background was a land conflict between local residents and a nature conservation organization whose patron is William. In Jamaica, the second in line to the British throne faced criticism when he offered a speech expressing regret over slavery but could not bring himself to apologize.
The visits are seen as a charm offensive after the Caribbean state of Barbados parted ways with the British crown last year and became a republic. For William and Kate, the protests "must be really frustrating," says British journalist Charlotte Griffiths. "They work their hearts out and then there are these blunders that just come out of nowhere."
(nik/ with material from dpa)
Source-www.watson.de