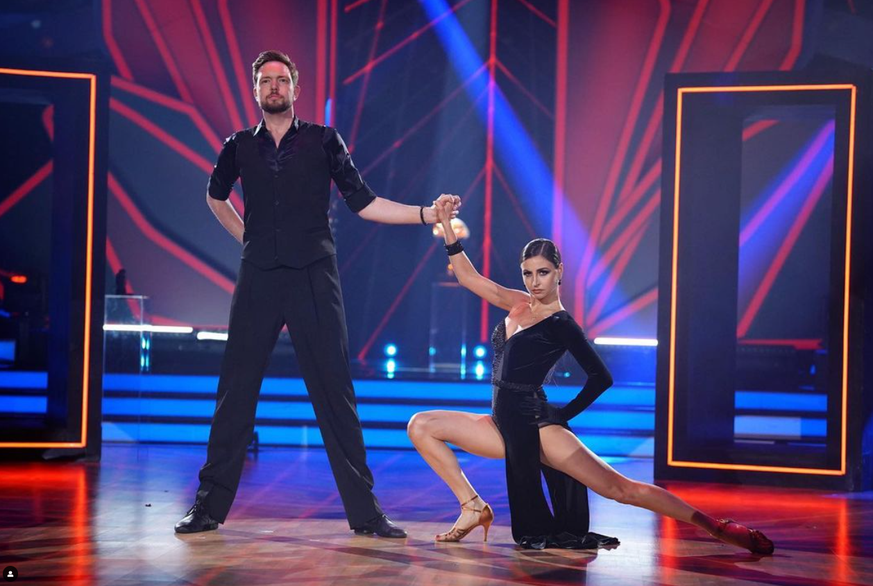 Dancer Ekaterina Leonova is one of the audience favorites on "Let's Dance". picture: instagram / ekatleonova
Huge joy for Ekaterina Leonova: The "Let's Dance" professional has exciting news and can hardly contain himself. On Instagram, the 35-year-old shares her followers with her big moment – ​​which she has been waiting for for a long time.
Ekatarina Leonova shares her happiness on social media
Ekaterina Leonova celebrates her good news on Instagram with a whole series of photos. The reason for this:
"After 15 long years I hold in my hands the permanent residence permit"
The dancer also explains what exactly the document is about. A permanent residence permit is to be issued at the same time as a settlement permit. But watch out: "Getting a settlement permit doesn't mean changing citizenship," the native Russian clarifies with amusement. The document thus guarantees that Ekaterina may engage in gainful employment, is not geographically restricted and may not be provided with ancillary provisions, except in the cases permitted by the Residence Act.
Deportation was still threatened in 2021
So the residence permit is a real success for Ekat. Last year, the TV fame was threatened with deportation to her home country of Russia.
For the possible expulsion, the darling of the public apparently had to take a lot of jokes. Today she makes fun of them and writes about the pictures: "From now on there is no longer 'Ekat is about to be deported', 'Ekat is urgently looking for a job so as not to be deported' or 'Ekat will marry soon because she wants to stay in Germany.'" The "Let's Dance" star proudly announces to her more than 248,000 followers that from now on it says: "If Ekat works, then because she enjoys the job. If Ekat marries, then because she loves her spouse. And if Ekat goes to Russia flies because she wants to visit her family."
For the dancer it is clear that after such a long wait you have to let it rip: "It's going to be a big party," the Russian lets her followers know.
Congratulations from all sides
The settlement permit also triggers pure joy among Ekaterina's fans and colleagues. Last year's "Let's Dance" winner Renata Lusin says about the pictures: "Mega, finally" and dance colleague Christina Luft can't help but congratulate: "So much more energy now for the essential things in life. Full speed ahead!", writes Luca Hänni's fiancé. In addition to countless fans, the well-wishers also included Motsi Mabuse, Massimo Sinató, "Let's Dance" presenter Victoria Swarovski and RTL colleague Iris Mareike Steen.
(ckh)
Source-www.watson.de