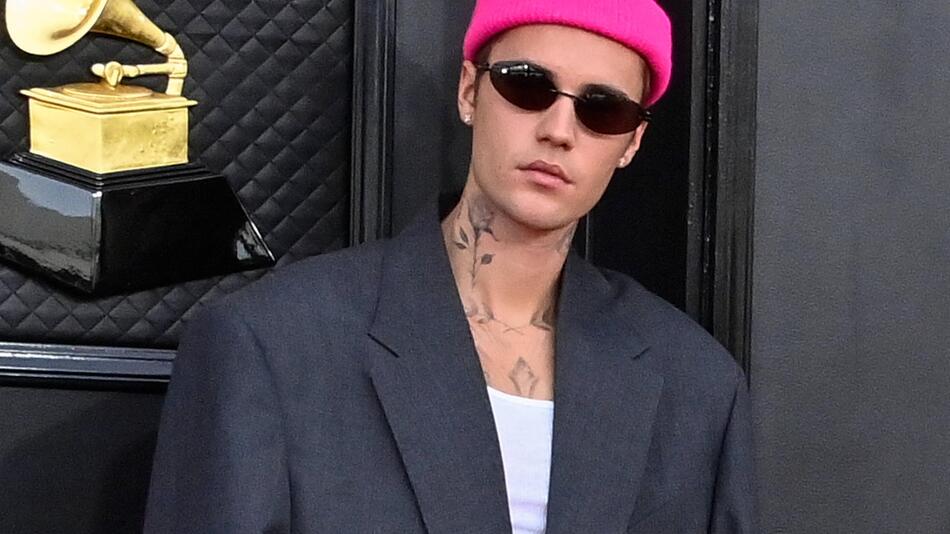 © 1&1 Mail & Media/spot on news
Updated on 06/11/2022 at 11:47 am
Pop star Justin Bieber suffers from Ramsay Hunt Syndrome.
In an Instagram video, the singer now showed that a virus had paralyzed one side of his face.
But he is certain that things will get better again.
After Justin Bieber had to postpone several shows of his tour due to illness, the singer is now reporting to his fans with frightening news. In a nearly three-minute video, the star revealed on Instagram that he has Ramsay Hunt Syndrome and hemifacial paralysis.
"I wanted to give you guys an update on what's going on. As you can probably see from my face, I have this syndrome called Ramsay Hunt Syndrome," Bieber says. He caught a virus that attacks his nerves in his ear and face. He shows that he cannot blink or smile on one side of his face that is completely paralyzed.
Due to his health condition, which is "quite serious", Bieber is unable to give the actual concerts and hopes that his fans will understand this too. His body "obviously" tells the singer that he needs to "slow down".
Justin Bieber gives his fans hope
The singer wants to rest now and is also doing special exercises so that he can soon fully recover. That will happen too. He just doesn't know how long it will take. "Everything will be fine," says Bieber. "I have hope and I trust God." He is sure that everything happens for a reason. But he can't name it just yet. The 28-year-old loves his fans and asks that they keep him in their prayers, he writes.
Also read: Hailey Bieber reveals the reasons behind her 'mini stroke'
In no time at all, the singer received thousands of get well wishes and heart emojis in the comments – including from Diane Keaton and actor Patrick Schwarzenegger, as well as fellow musicians DJ Khaled, Lil Yachty and Lil Pump.
© 1&1 Mail & Media/spot on news

Rumors kept circulating that Hailey Bieber was pregnant. But this news was smothered and a lie, announced Justin Bieber's wife.
teaser image: © imago images/UPI Photo/JIM RUYMEN
Source-web.de