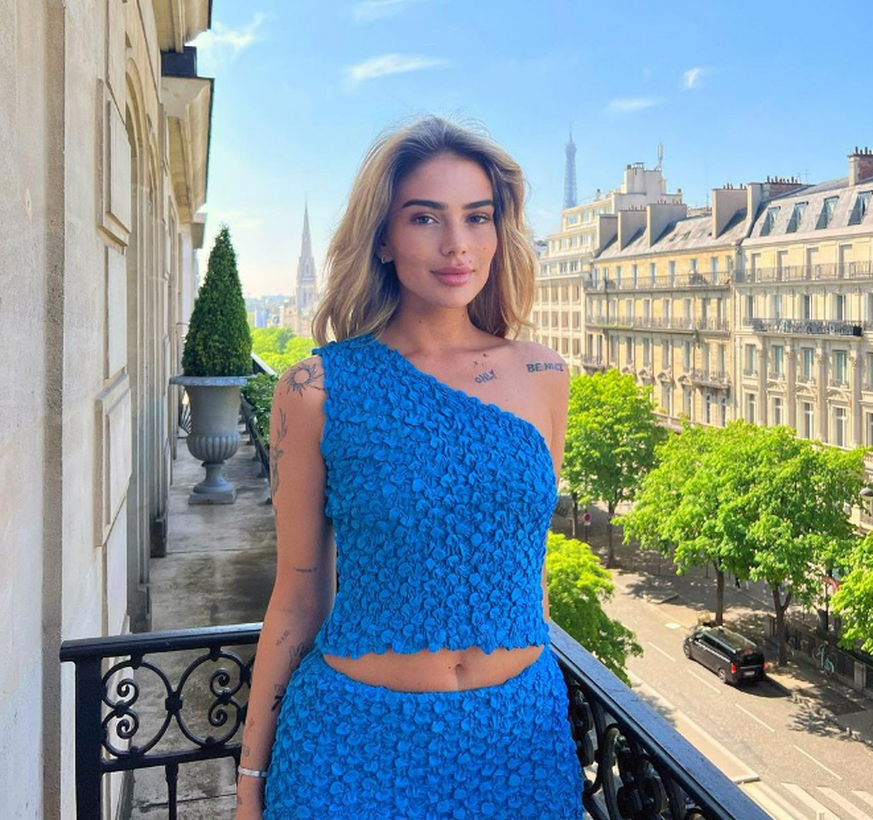 Rapper Loredana has Reezy's real name tattooed on her right arm.Image: Instagram/Screenshot / @loredana
The rapper Loredana repeatedly makes headlines with her love and relationship life, initially with her on-off relationship with Mozzik. After separation, love comeback and another separation from Mozzik, who is also a rapper, the parents of a daughter have been separated for good since August 2021.
At the time, Loredana spoke openly on Instagram about the renewed separation from her and Mozzik – surprising news because they had been working on their album "No Rich Parents" for the past year. Loredana said: "The album phase was so intense that we both realized that we can laugh together for ten hours a day, but we don't manage to have a healthy relationship."
In April, she then showed up arm in arm with French soccer player Edon Zhegrova. The 23-year-old is under contract with French club OSC Lille. In the meantime, however, it is clear that the two only have a friendly relationship.
Reezy is producing Loredana's full length new album
It seems to be different with rapper Reezy. She was first seen with the rapper in December 2021. And it didn't stop there. They have been spotted together very regularly over the past few months. The reason is the rapper's upcoming album.
The 26-year-old got support for her album from him. After getting to know each other and talking, he was enthusiastic about her, as he said in an interview for "AppleMusic" revealed.
Reezy said: "We had talks about life and music and I just thought: Great, she checks and knows a lot, I was flashed by her."
Loredana and Reezy – a couple?
In the meantime, the rumor has persisted that the two should not only work together, but could also be a couple.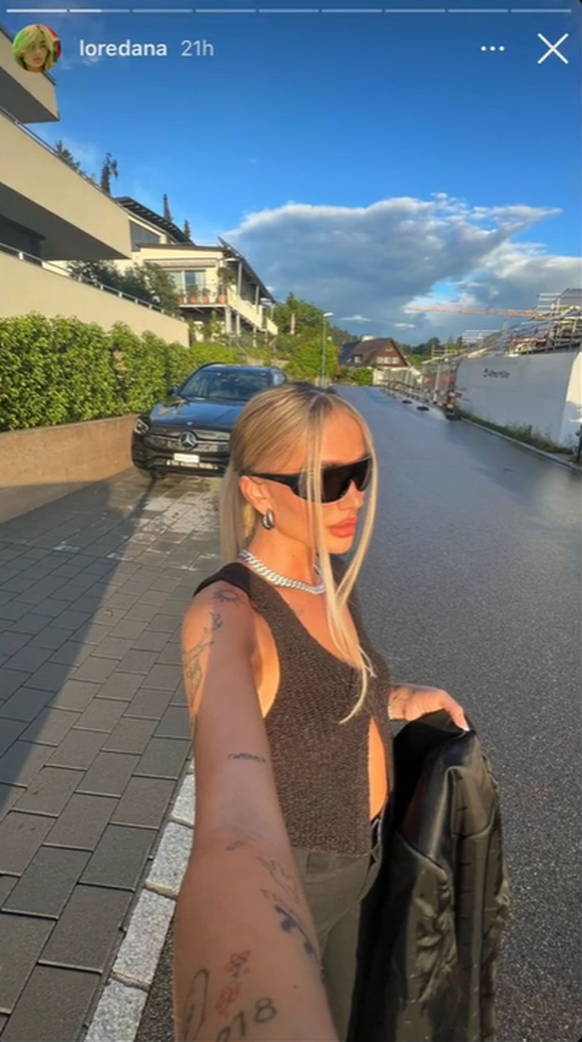 Does Loredana Reezy's name tattooed on her right arm?Image: Instagram/Screenshot / @loredana
A small detail has now caught the eye of a TikTok user that could indicate that the rumors are true. Loredana tattooed Reezy's first name. In photos of the rapper, the name Raheem can be seen with a small heart on the rapper's right arm. Raheem is Reezy's real name.
There is wild speculation in the comments as to what that means. However, the fans do not agree on what the tattoo says about the relationship between Loredana and Reezy.
Range zoomed you can see the name Raheem with a small heart.Image: Instagram/Screenshot / @loredana
(and)
Source-www.watson.de