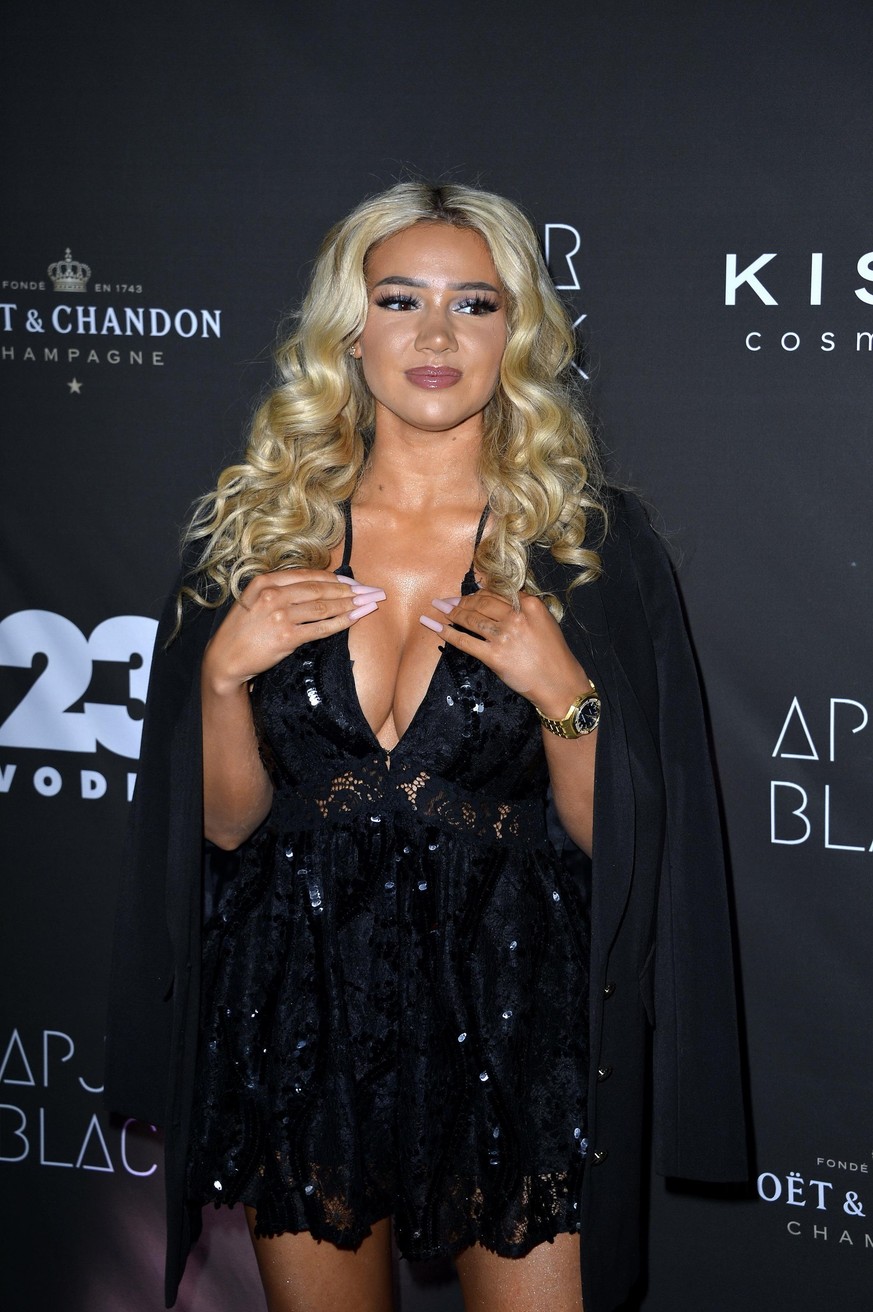 Shirin David has Persian roots. Image: AAPimages /Timm / AAPimages /Timm
03/21/2022, 14:1503/21/2022, 14:20
Shirin David's mother tongue is Lithuanian. She is said to have spent the first years of her life with her mother's family in Lithuania. To this day, she regularly visits her grandmother in Kaunas with her sister. What few people know: Shirin is the daughter of an Iranian father and has Persian roots.
It is now known that she and her father always had a difficult relationship with each other. Nevertheless, the Hamburg native tries to find out more about her background and to take part in Persian celebrations. The 26-year-old celebrated "Nouruz" on Sunday – the New Year and spring festival.
"Eyde shoma mobarak!"
Nowruz (also spelled Nowrouz or Nowruz) is that New Year's festival, which mainly occurs in the Persian, Afghan and Kurdish cultural areas is celebrated. Literally translated Nowruz means "new day"
The beginning of spring is celebrated on the day of the astronomically calculated entry of the sun into the zodiac sign of Aries. The core day of the approximately two-week celebrations falls on the beginning of the equinox, which is either March 20 or 21.
People all over the world wish for "Eyde shoma mobarak!", "Nourouz Mubarak" or "Sale no Mobarak"
"Wants to participate in the tradition"
Shirin David did the same and wished her followers on Instagram a happy New Year.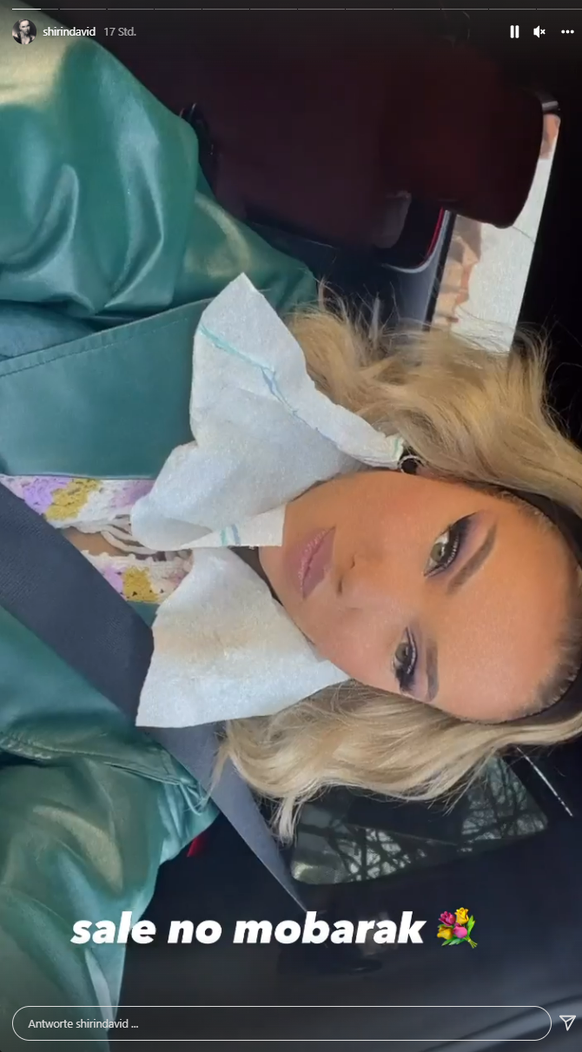 "Even though my father unfortunately never taught me enough about my other half and the Persian culture, I want to participate in traditions that my friends teach me and recommend to me"Shirin wrote in a now-deleted post from 2019.
As in previous years, this year she spent the day with her manager Taban Jafari.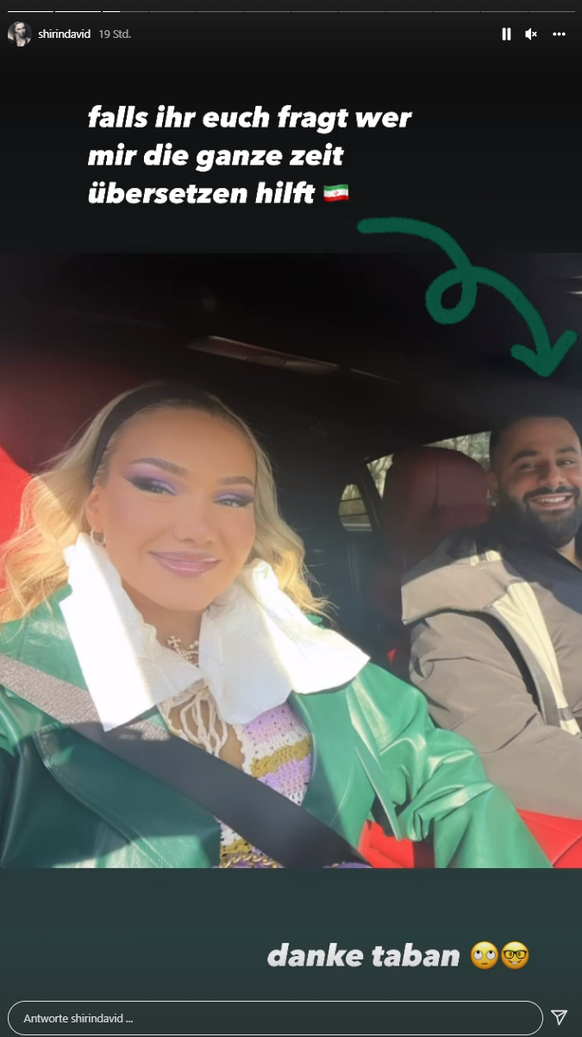 Complex relationship with father
In her fourth single release "Flygst du mit" from her debut album "Supersize", Shirin addressed the fact that she grew up without a father figure. In the emotional ballad, she not only processed that complicated relationship with her father but want "To give a sense of belonging but also hope to other young girls who have grown up without a father figure". The musician was quoted in a press release from her record company Universal Music.
The writing process wasn't easy for her, she revealed in an episode of Palina Rojinski's Spotify podcast "Podkinski".
"That's when Niza started recording this piano line. And that was the first thing that we moved towards emotion and I was like, 'Whoa, that's awesome, that's really nice. I'll do a song for mom' because I always wanted to do a song for mom. And then it was like, 'Yeah ok, come on. I'm going to do a song about my ex-boyfriend because of heartbreak and all that. And I got it right, I avoided EVERYTHING to just not make a song about my dad close."
When she finally sat down with one of her writers, Chima Ede, the session was like a "therapy session". "We really sat like you and I right across from each other in the same room for four hours. And I just cried for four hours. And tells him for four hours what's on my heart. This whole story."
The song finally told this story. Now she can hear him well. But during the recording, tears often came to her. She "would be lying" if she said "I sort of got over it now," she said on the podcast. "Yes, I know my dad." Shirin clarified. "We also have contact from time to time, but if someone just isn't there for you and you don't know why, it's just… That's the song."
2021 a sad year for Shirin
Her father passed away last year. It is unclear whether the relationship between the two improved in the months leading up to his death. The ex-Youtuberin wrote on Instagram at the end of 2021: "I can't handle it so far and haven't even had the time to mourn him properly. We held a celebration for him and said goodbye to him – that was the hardest thing what I've felt for the past few years."
(abd)
Source-www.watson.de