HUMACAO– Raymond Arrieta has had a firm purpose since the Da Vida walk began 14 years ago, to benefit the Oncology Hospital and cancer patients. However, this edition has another nuance, since it also does it for his father, Ramon Arrieta, don Millo.
"Everyone has a reason like I have, which is my dad. The time will come when one gets stuck, but I have my glasses. That it's going to be special, it's going to be special. I never would have imagined that this was going to touch us and this time it touched us. Thanks to all the calls, daddy is fine. He had surgery, he's doing great. He is in a treatment that will last a little while. He is in very good spirits, the only thing that is sad is that he cannot be here, "said the comedian before leaving Humacao en route to Naguabo.
The signs of affection towards the comedian and his father were immediate and he recounted a very emotional experience.
"I left the house and went to buy myself lunch. The first thing is that they stop me and tell me: 'blessings to your dad'. That was my lunch. It is going to be a walk, very emotional, full of tears and an up and down of emotions, "he added.
Massive support for Don Millo
Arrieta said that Don Millo was sad for not being able to participate in the event, for the first time in 14 years.
Alexandra Fuentes, friend and co-worker of Arrieta, came to support him, as she has done on eight occasions. The cheerleader also put on tennis shoes to walk for Don Millo.
"I am very close friends with Millo. Those calls from Millo at special moments do not fail. We have a very nice confidence… It moved me a lot to do it because one says, they are ironies of life. A person who has walked miles and miles for cancer patients and who now touches him closely. It's tough," Fuentes told THE SPOKESPERSON.
The day is also dedicated to Peter Aliceadirector of the Día a Día program, as well as in memory of Ilia Garciawho led the Puerto Rican League Against Cancer, as well as the actress and comedian Marlene Gual.
On the other hand, Arrieta confesses that he is not quite ready for the road, which will last until next Monday in Carolina.
"That touches me very hard. You do not know what you are going to face, "she said about the testimonies of patients and survivors of the disease.
For example, Carmen Rivera Sanabria, from Humacao, hoped to meet the artist at some point during the day, to thank him for what he has done for cancer patients. Rivera Sanabria, who has gone on almost every walk, has been diagnosed with the disease twice.
"I hope that this motivates other people, because what he does is as if it were the treatments that we receive in the office. His humility and from the beginning he did not have any close family, fills with pride what he did, "said Rivera Sanabria.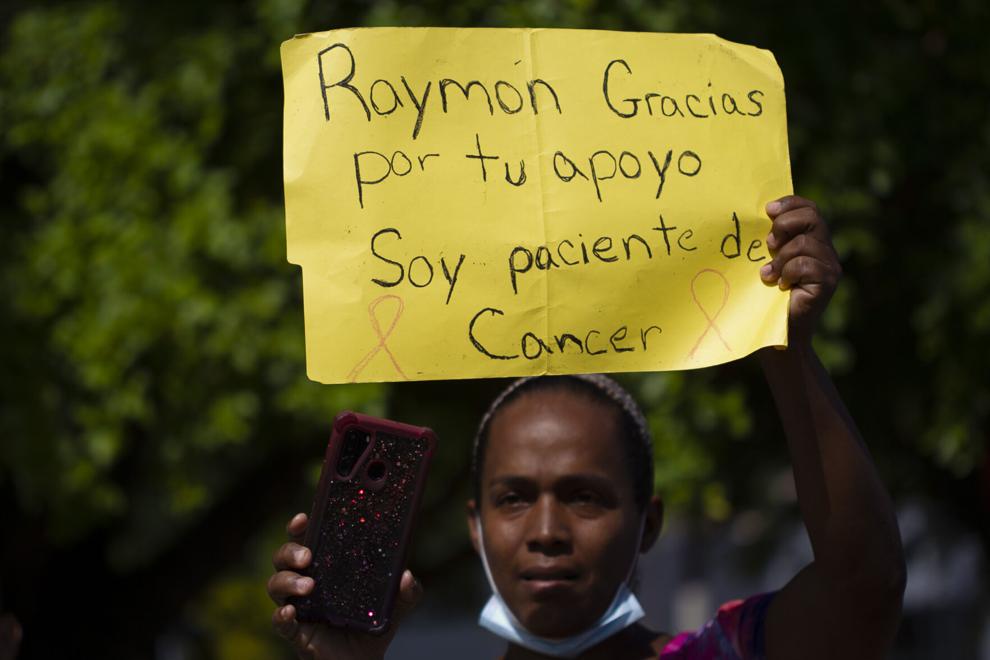 No fundraising expectations
Last year Da Vida managed to collectr$1,800,000. However, the philanthropist prefers not to set a goal.
"The more the better. That's why there are all the ways you can collaborate like shirts, hats, all that money goes straight there. On the street we collect money and sponsorships, "she added.
To cooperate, you can make your donation to the Da Vida account at Firstbank, #300-4870858, purchase allusive merchandise at the Me Salvé stores, donate through ATH Móvil to Ligacancerpr, also by accessing ligacancerpr.org or during the walk, at the Telephone Bank enabled in Day to Day, by calling 787-641-2226.
Source-www.elvocero.com