The Cuscatlán Stadium Complex will host the successful Mexican band in a concert where the main guest will be romanticism.
On Saturday night, December 10, El Salvador will welcome the award-winning Latin pop trio Reik, who will offer a concert at the Cuscatlán Stadium Complex. The show is part of his successful "En cambio" tour.
The group promises a show of international stature, where there will be loud sound and an impressive stage that will have large screens.
READ ALSO: At 74, Yajaira receives a marriage proposal in Parque Libertad
The band will arrive in Cuscatleco territory after performing in several Latin American countries and after a tour of the United States where they visited more than 24 cities and sold out 13 performances in three months.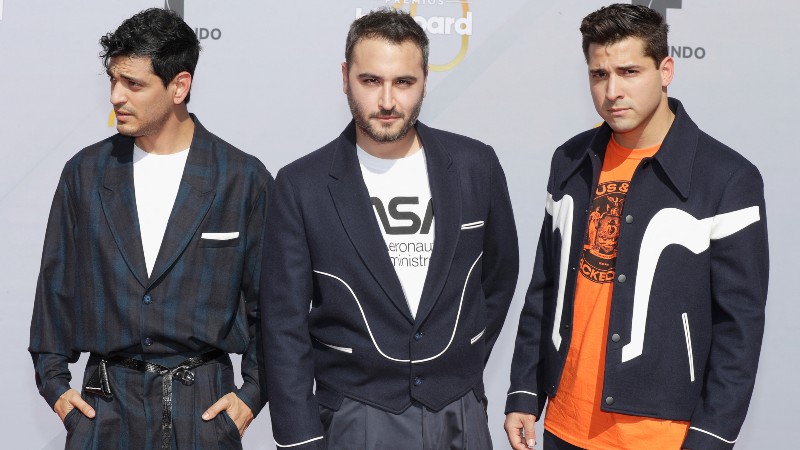 The group, founded in 2005 in Mexicali, Baja California, Mexico, is made up of Jesús Navarro, Julio Ramírez and Bibi Marín. Since its inception, the trio has been characterized by its mix of pop music with romantic ballads, which reached the top of the sales charts.
The repertoire of their tour includes their most recent hit "Los tragos" and, of course, the classics that made them rise to fame, such as "I refuse", "Friends with benefits", "November without you", "I'm going to forget you ", "One year" and "Perfect".
YOU WILL BE INTERESTED: Pee Wee's manager will sue the magazine that spread that he is married to the singer
These and other hits will be sung at the top of their lungs by those attending the musical evening where romanticism will be the special guest.
The group released their eponymous debut album in 2005, and a year later they published "Secuencia", their second record production. On September 30, 2008, he released his third studio album "Un día más", with which he won a Latin Grammy.
The Mexican band has also published songs made in collaboration with several renowned artists, including Maluma, J. Balvin, Nicky Jam, Christian NodalSebastian Yatra and Ozuna.
The concert will begin at 7:00 p.m.
Seats: Ultra Platinum, $110; Platinum, $85; VIP, $70; Preferential, $55 and General, $40
An additional charge of $5.00 for the Todoticket service is applied to each price.
RETURN TO THE HOME PAGE
Source-news.google.com