Rene Perez Joglar, artistically known as Residente, wants America to be for Americans, everyone from Tierra del Fuego to Canada. That is why he launched "This is not America", a cry of protest against the injustices in Latin America and the appropriation of the American name by the United States.
"The topic was born with that idea of ​​trying to promote the use of the word America for the entire continent and that the United States look for a word," Residente said in a telephone interview from Los Angeles.
"In addition to the geographical, it is a symbolic issue of a country adopting the name of a continent. That unconsciously to Latin Americans, and to the rest of the continent, is like a type of mental and psychological colonization that takes years. It is as if at the moment Germany says it is Europe or Morocco says it is Africa," she added.
According to the Puerto Rican artist, one of the inspirations for the song was the work of the Chilean conceptual artist Alfredo Jaar, who in 1987 mounted an installation in Times Square, in New York, entitled "A Logo for America" ​​with an illuminated map of United States and the phrase "This Is Not America" ​​(this is not America), to protest American ethnocentrism.
Another was Childish Gambino's 2018 song "This Is America," about the problems of gun violence in the United States. At one point, after citing a variety of problems throughout the region, Residente says in his song: "Gambino, my brother, this is America."
The video for "This is not America", released yesterday, Thursday afternoon, was co-directed by Residente and Frenchman Gregory Orel. The short film consists of a mixture of capitalist images such as skyscrapers and disposable cups with others of native peoples, as well as fantastic creations of a Statue of Liberty turned into an indigenous person and a Mexican pyramid in the middle of Los Angeles.
References to Puerto Rican independence fighter Lolita Lebrón also appear in the video; the Chilean musician Víctor Jara, assassinated during the coup that established the Pinochet dictatorship; the people killed by the Colombian armed forces known as "False Positives" and a high-ranking Brazilian official, inspired by President Jair Bolsonaro, who eats a beef steak and cleans himself with the national flag, while an indigenous boy from the Amazon stands behind of the.
"It has very powerful images, for me the video is very strong and obviously the song and the video complement each other perfectly," Residente said.
"This Is Not America" features Franco-Afro-Cuban twins Ibeyi, Naomi Díaz and Lisa-Kaindé, who perform the chorus.
"Since I met them I loved them," Residente said. "They worked super well and the collaboration was very organic. We didn't have to do much, other than make art and flow with what we wanted to do artistically."
Other literally organic collaborators are microscopic worms. Residente used brain waves from these worms to create harmonies. The process began by counting their neurons, assigning them numbers, and in turn assigning musical notes to those numbers.
The worms "have about 302 neurons, but despite the low number of neurons, these worms can do a lot of things: they distinguish between hot and cold, they can understand when there is danger, they reproduce," Residente said. "I connected it with the idea that, in Latin America, with little we do a lot of things."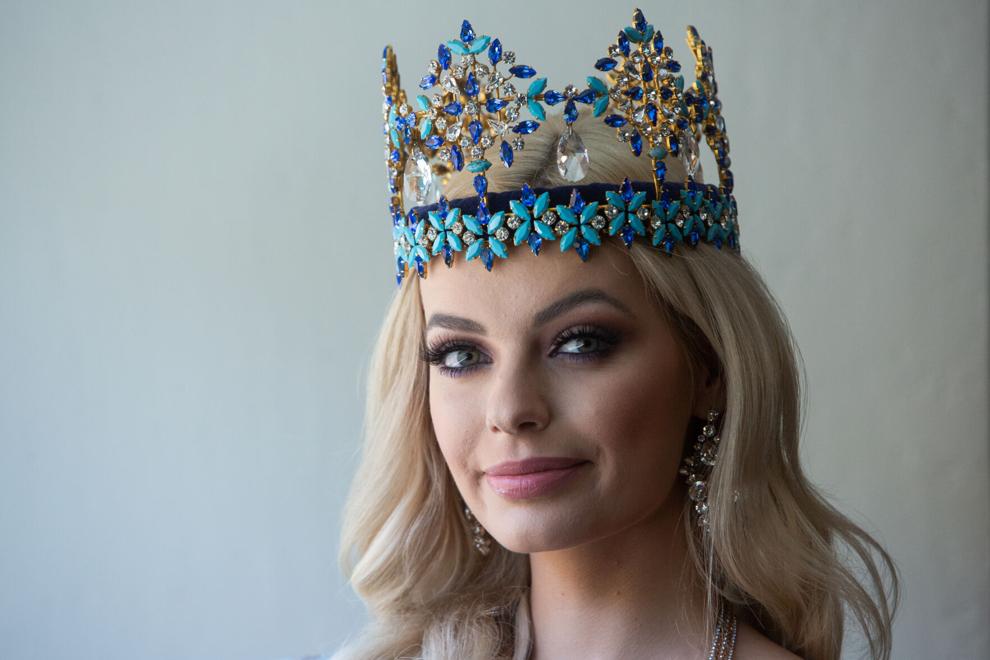 The brainwave harmony of the worms can be heard in Ibeyi's choir section. Residente had started working on the song more than two years ago and said that it will be part of his next album.
For now, another of his recent releases, his session with the Argentine rapper and producer Bizarrap, reached the first place in YouTube music trends and accumulates more than 68 million views. The song, a rap "tiradera", refers to her differences with J Balvin. Something that hurt the millennial sensibility was Residente's criticism of the songs that the Colombian artist has made for Pokémon and SpongeBob.
"I like them too, it's in the context of rap that it's funny," said the Puerto Rican rapper about the animated characters. "I let off steam with the lyrics and that's what happened."
Residente said that he enjoyed working with Bizarrap, who at 23 has also caused a sensation with his collaborations with Nathy Peluso, Nicky Jam and Tiago PZK.
"He is a very good and very intelligent and mature little boy. It was a lot of fun working with him, we had a great time. No stress on our part as artists, we flow well," said the winner of four Grammy Awards and 25 Latin Grammys as a solo artist and as a member of Calle 13.
Residente, who usually raises his voice in the face of social injustice, lamented the loss of civilian lives, especially minors, due to the Russian invasion of Ukraine.
"It is horrible that it happens to any country and just as it is happening in Ukraine, it happens to Palestine from time to time and it is good that everyone is aware of when it happens," he added, referring to the Israeli-Palestinian conflict.
This weekend, Residente will perform at the Vive Latino Festival in Mexico City.
Source-www.elvocero.com