Two musical nights interspersed with poetry and the reflection of his songs outlined the series of concerts by Guatemalan Ricardo Arjona last weekend at the José Miguel Agrelot Coliseum in Puerto Rico as part of his tour "Black and White Tour".
A large stage with an impressive screen in the background served as the basis for the intimate encounter with the artist and his intention to give away two unforgettable shows while interspersed with anecdotes reviewing his artistic career of more than 30 years.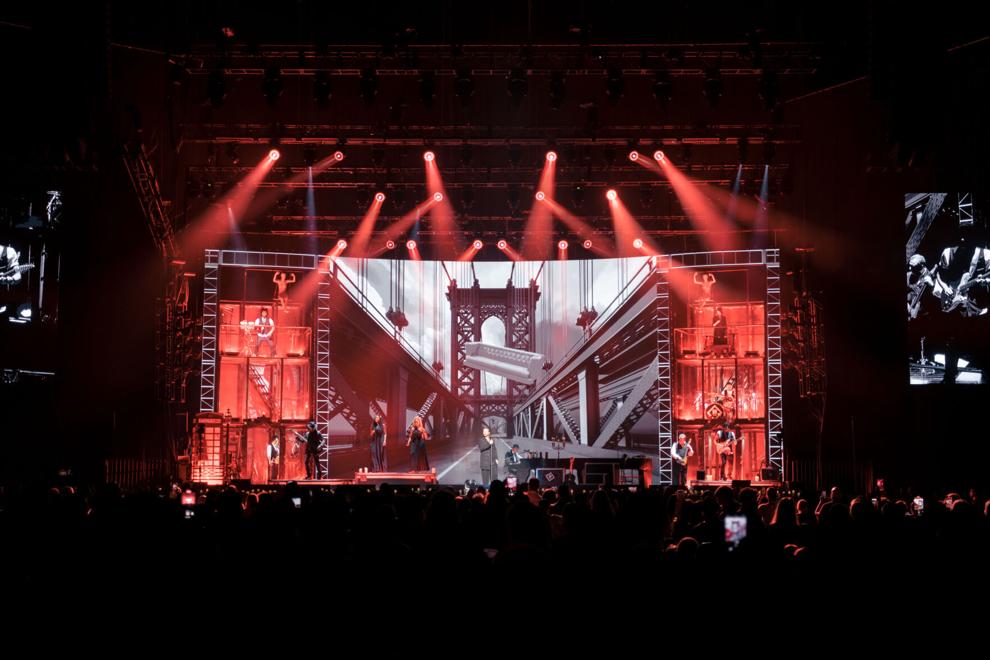 For two hours, and at a full house, the repertoire of more than 20 songs fulfilled the intention of the interpreter of show that music is also lived in lyrics. Hits such as "Te Conozco", "Minutos", "Taxi History", "Nude", "If the North were the South", "Lady of the 4 Decades" and "Women" provoked the fervor of the public, who applauded them and sang them with his idol. The "medleys" with classics such as "El Problema", "Acompáñame a Estar Solo", "El Amor" and "El Flechazo y la Secuela" allowed the virtuoso performer to strike a chord with nostalgia in the euphoric fans.
"A blessing for me to come back, being here is a celebration," he said in one of his continuing interactions with the cheering crowd. "I am very clear that it has been very easy for no one to come back. This reunion has been complicated. A lot has happened since we haven't seen each other, "she added, referring to the forced breaks in various fields caused by the global pandemic, including in the entertainment industry. "Puerto Rico, happy to return. Thank you!" she reiterated on more than one occasion.
"Dying to Live", "From Illusion to Fear" and "Hongos", from his record productionBLACK AND WHITE", served as a sample of what the artist himself has defined as his most daring bet. The songs come from the two albums recorded at the iconic Abbey Road studios in London, in a commitment to show his artistic versatility and the particularity of the talent that has taken him to the most important places around the world and to be awarded prestigious prizes such as GRAMMY®, Latin GRAMMY® and Billboard Latin Music Award.
With over 20 cities visited and constant "sold outs", "Black and White Tour" fulfilled its mission of leaving a trail of musical purity on the stage of destinations such as Los Angeles, New York, Boston, Miami, Orlando, Albuquerque, Tucson. The artist will continue his day of concerts in destinations such as Paraguay, Peru and Argentina, among other important places.
Source-www.elvocero.com