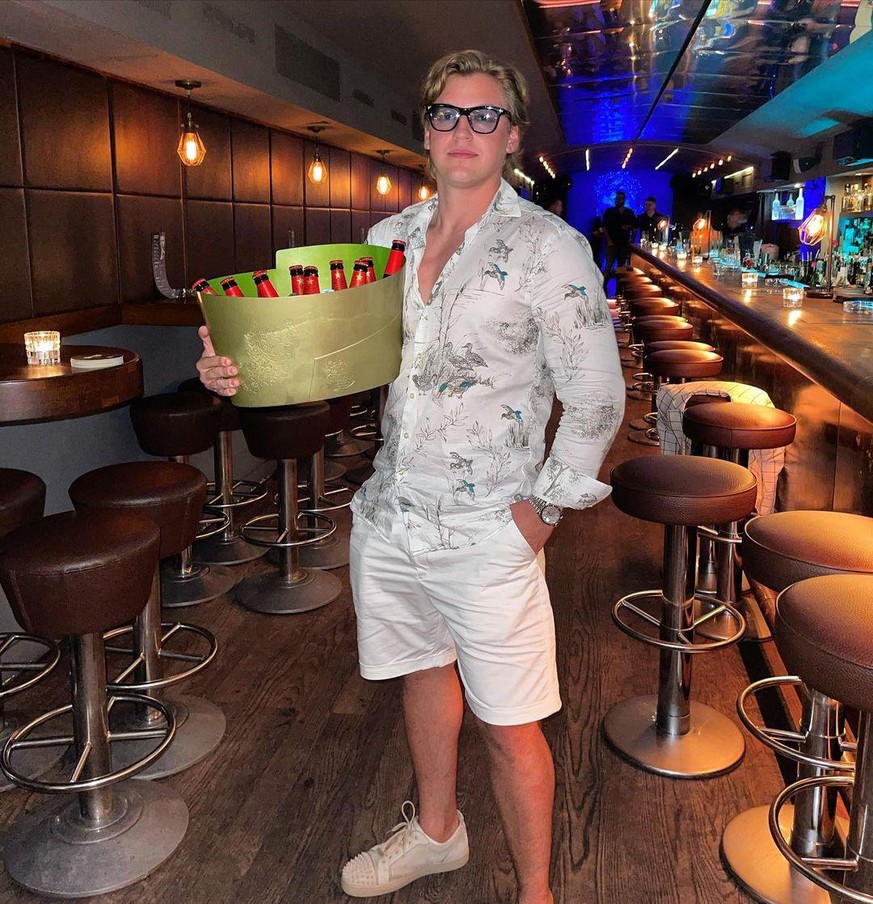 Youtuber Ron Bielecki in his element: In the club with lots of alcohol.Image: Screenshot / Instagram / ronbielecki
analysis
06/14/2022, 5:40 p.m06/14/2022, 17:41
Ron Bielecki is still on everyone's lips after a freak out after a Rammstein concert. The Youtuber was kicked out of the Berlin Olympic Stadium, where the event took place. A short time later he started an Instagram live stream in which he, visibly drunk, described a security employee as "low earner" and threatened him.
This was followed by a half-hearted written statement. He said he had "two or three beers too many" that night and didn't want to offend anyone but the security staff. Even before the stream, however, a veritable shitstorm erupted in his comments. Fans and YouTube colleagues were appalled by his behavior, influencers like Udo Bönstrup or MontanaBlack suggested therapy.
The reason: Ron Bielecki is notorious on social media for going from one party to the next, squandering his fortune and, above all, drinking alcohol. He became famous for the so-called "tornado drinking technique", which became a challenge. The content of a beer bottle is spun around and then ext. Bielecki's content is now limited to the topics mentioned: drinking, partying, hanging over and then starting all over again.
Fans have long worried about the health of the former fitness youtuber because of his consumption. Many assume that he is addicted to alcohol. Watson spoke on the subject with addiction medicine specialist Dr. medical Andreas Jähne, who assessed the network star's potential for alcohol addiction and also addressed the question of the extent to which Bielecki's consumption-glorifying content can be harmful to his mostly young target group.
Doubts about Ron Bielecki's lifestyle remain
There is now a more detailed statement from the Youtuber about the mob incident at the Rammstein concert, in which he sincerely apologizes for his behavior. He says in the nearly four-minute Instagram video: "I know that my behavior that day was completely crappy from A to Z." And further: "I'm sorry that you had to experience me like this. I had an emotional outburst that I couldn't control."
He also apologized for verbal derailments and insults, with the expression "low earners" he had alluded to a meme. He himself is grateful for what his fans allow him to do. However, he does not understand the fact that fans and colleagues are concerned about his health:
"I think it's very nice that a lot of people are worried about me and my health. I can only tell you: I also have a normal life."
The drunken freak of the Pentecost weekend can certainly be quickly forgotten. However, after the live stream, Ron was also asked to rethink his content and, above all, his lifestyle. The fact that Bielecki succinctly dismisses this serious topic in his video certainly does not satisfy many fans. The fact is: Ron's videos usually appear on YouTube every week, the vlogs usually span several days, and people always drink in the evenings.
Addiction physicians have not yet diagnosed Bielecki as having alcohol dependency
First it should be in conversation with Dr. medical Andreas Jähne about whether Ron Bielecki could already be remotely attested as having an incipient alcohol addiction. Jähne mentioned a WHO recommendation for low-risk consumption: "For men it's 24 grams of alcohol per day, which corresponds to twice 0.3 liters of beer." Bielecki seems to be clearly above that with his consumption, which means that there is "risky consumption".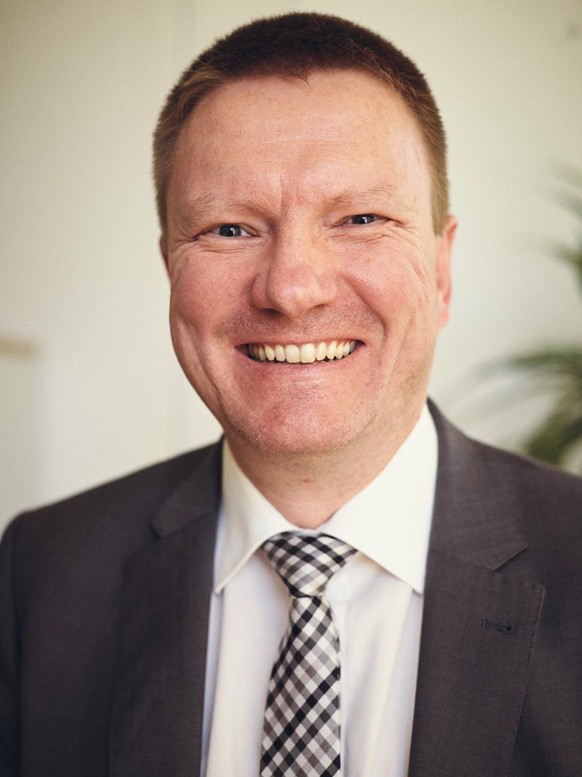 dr medical Andreas Jähne is medical director and chief physician at the Oberberg Specialist Clinic Rhein-Jura and the Oberberg Day Clinic Lörrach, as well as a specialist in psychiatry and psychotherapy.Image: www.oberbergkliniken.de
"We call more than five drinks on one occasion 'binge drinking'. But even that has nothing to do with addiction per se."Jähne further clarified and listed the underlying criteria for a medical diagnosis of a dependency:
1. Development of a tolerance, the body tolerates more, the dose increases because the effect wears off.
2. Withdrawal symptoms from non-use.
3. Loss of control, i.e. unable to stop and keep drinking. Or inability to abstinence.
4. Continued use even though it is clear that it will have adverse physical or social consequences.
5. Drinking not for pleasure, but as if against inner compulsion.
6. Neglecting other tasks, leisure activities, professional activity, family responsibilities because of consumption.
For an alcohol addiction diagnosis, three of these six points would have to be met – and Jähne doesn't (yet) see them on the YouTuber:
"What is fulfilled by Ron Bielecki cannot be assessed ad hoc based on the description. He seems to have at least a tolerance. A form of loss of control could also be given. But that would not be enough for a dependency diagnosis. To be able to clarify that, you need a more intensive investigation with him."
Even Ron Bielecki's drunken freak out after the Rammstein concert is not a sign of a loss of control, but rather an expression of disinhibition: "This means that consumption leads to a loss of control over affects and impulses, that someone becomes freaky and irritable. One effect of alcohol is the inhibition of social control. This happens even without there being a dependency."Jähne explained further.
Serious physical consequences can also be expected for Bielecki in the future
Nevertheless, even these amounts of alcohol can have serious physical consequences in the long term. Jähne explained: "The health consequences are manifold, from liver damage to gastrointestinal problems, damage to the nerves, and even the heart can be damaged. Long-term consumption can also lead to bleeding from the gastrointestinal area and the brain can be damaged. And finally, a dependency can develop in which the body can no longer function without alcohol. It can lead to epileptic seizures if not consumed."
When these secondary diseases develop varies from person to person and depends on how long and how much was consumed. But it is "a matter of time before medical complications" also occur with Bielecki:
"The amounts of alcohol in Bielecki's case are not harmless, you really have to say that. The sooner it ends, the better."
Even if colleagues advise him to have therapy before the worst happens, the patient himself must always fully support the decision to change his lifestyle. Incidentally, that wouldn't automatically mean that Bielecki would have to be teetotal for the rest of his life: "In the early stages, it is certainly possible to talk about limiting consumption. Those affected who are not yet addicted to consumption can reduce the amount or days consumed."explained Jähne.
But: "For people who have lost control of consumption and can no longer stop it, there is often no way around abstinence," explained the addiction doctor. Bielecki has probably not yet reached this stage.
Addiction expert sure: Bielecki's videos give a dangerous impression
Even if Bielecki's consumer behavior does not yet point to an alcohol addiction, the expert considers his unusual job description (drinking, being celebrated for it and earning money with it) to be extremely risky:
"From a medical point of view, it's a dangerous profession. As an addiction doctor, I find it questionable to encourage people to consume, or to put oneself in medical danger through consumption."
And with that, Jähne addressed an important aspect of Bielecki's career, for which the Youtuber will continue to be criticized. It is already planned that he will bring his own brand of beer onto the market, with which the fans could "ignite tornadoes" particularly well, just like Ron always does. It's about drinking beer, which is an additional risky alcohol consumption.
Even if Ron resists being a role model, Jähne recognized a certain danger for his target group. It is not easy for young people to learn how to deal with alcohol in a healthy way, which is why prevention initiatives are particularly important:
"Young people should be encouraged to use alcohol responsibly. In our society, alcohol is part of everyday life and is also socially accepted. It is also a challenge for young people to learn how to consume alcohol in a healthy and socially acceptable way."
It is precisely with this challenge that Bielecki does not help: "Young people also experience that they get serious problems if they drink excessively. They are excluded, make themselves look ridiculous, no longer attend parties or can no longer find their way home. initiatives." In contrast, the Youtuber shows only the positive aspects of drinking alcohol and neglects the harmful consequences: "Bielecki portrays alcohol in a very one-sided, positive and also downplaying manner and does not go into the negative consequences. And that is worrying."judged Jähne.
Hangover sequences find little room in Bielecki's vlogs and if there is, then he likes to treat himself to a counter drink quite early the next morning, such as after the Rammstein concert. He documented the beer the day after in his Instagram story: "It's a kind of self-medication to alleviate the problems associated with abstinence, so to speak, to combat withdrawal symptoms. Here one would have to say, now it's definitely time to stop."Jähne finally commented on this practice very clearly.
Source-www.watson.de