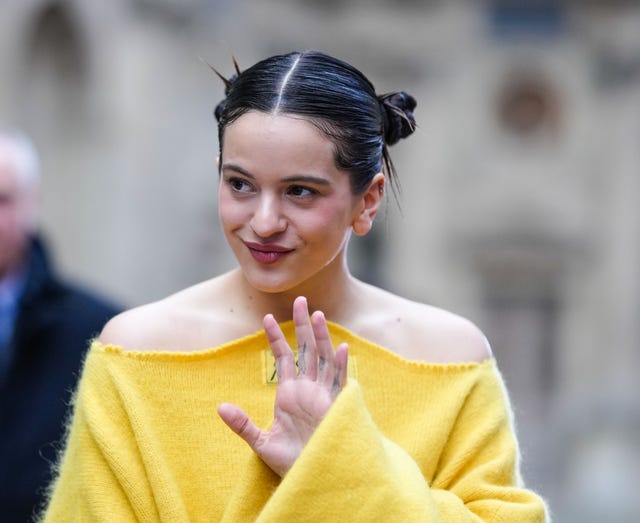 Edward BerthelotGetty Images
---
rosalia never ceases to amaze us. Their groundbreaking 'looks', their hit songs and their highly original live performances have earned the admiration of the public. Less than 24 hours ago, the singer surprised us again by performing in the Louis Vuitton show at Paris Men's Fashion Week. You can imagine the result: a huge success. The artist combined fashion, a magnificent staging and music like several of her songs or even a song by Camarón. Without a doubt, a show to remember.
After the successful performance, Rosalía left an ephemeral installation inside the Parisian Louvre Museum surrounded by several escorts to go to her car. Outside, hundreds of fans were waiting for her, whom the singer wanted to greet. The reaction of all of them? Lots of screaming and an avalanche of people trying to get closer to her. The video that has gone viral on the networks shows how the singer manages to disappear in the crowd of people that were present there. But, finally, the security team manages to take her to the car where she returned to say hello again.
This content is imported from TikTok. You may be able to find the same content in another format, or you may be able to find more information, at their web site.
This gesture of closeness with the fans has had a positive answer in the comments of the networks. "She deserves all the success she has ✨" or "La Rosalía representing Spain as it should be", have been some of the opinions of her followers. Some have compared this gesture with the recent reaction of Bad Bunny throwing a fan's mobile phone into the sea: "Very humble, not like throwing cell phones." Either way, Rosalía has left her mark both with her performance in the parade and with her closeness with the fans.
Source-news.google.com