Three women shaped him for life, and now the single David Jackson is looking for a partner again as "Bachelor". To be seen on RTL from March 1st.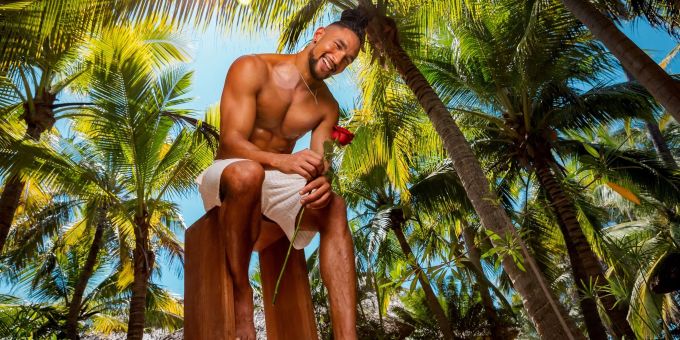 According to his own words, the new RTL "Bachelor" David Jackson has never used a dating app. "I've now reached a point where I say: 'Hey, there's room on my side!'" Said the 32-year-old in an RTL interview.
"I finally want to get to know the right person with whom I can also tackle the topic of family planning." He has four relationships behind him and after three years as a single he is ready for love. The 13th "Bachelor" season begins on March 1st (8:15 p.m.) on RTL.
David is 1.86 meters tall, half American, born in Stuttgart. Three women have a permanent place in his life, reports RTL: his mother, his older sister and his twin sister. He grew up with them and they shaped him: "Everything that makes me today I owe to these three women," said the trained insurance salesman, who works as a model and content creator. "Maybe that's why I'm a bit more sensitive and empathetic than other men."
A woman with whom he could imagine great love should be just as empathetic and self-reflective as he is, says David. "She should know what she wants in life." Anyone who has nothing to do with fitness could have a hard time with the muscle pack: "For me, sport also has something to do with self-love. You show your own body a bit of gratitude."
In addition to the hope of great love, David firmly believes that as a bachelor he will also discover new sides of himself: "I will certainly feel emotions that I have never experienced before and that will bring me to points where I have been before never been in my life. I think I'll get to know myself in a whole new way on many levels and I'm open to new insights."
More on the subject:
motherloveRTL
Source-news.google.com