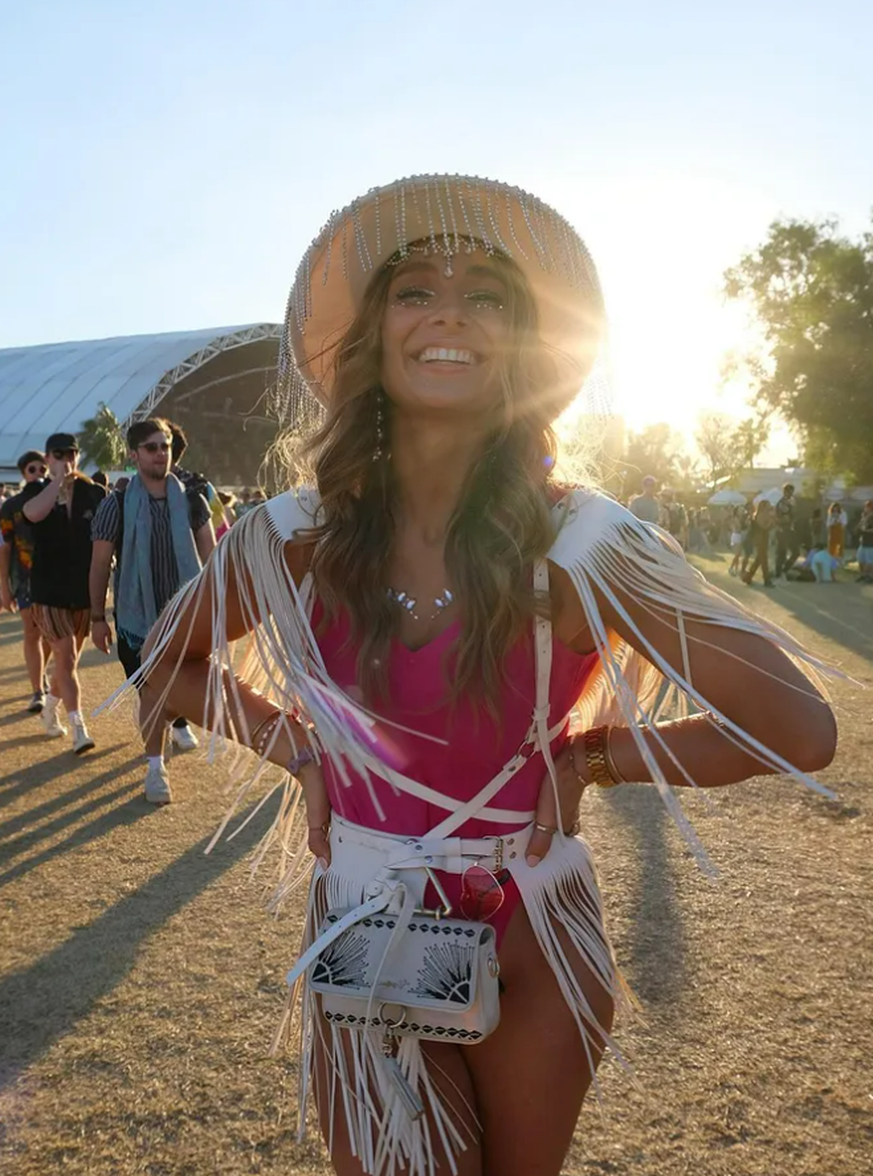 "Nudity and ecstasy": That's what RTL presenter Lola Weippert loves at the Coachella Festival in California. screenshot instagram/ lolaweippert
The Coachella festival in the Californian desert provides impressive pictures year after year. In addition to the star line-up on stage, the event also stands for unusual costumes and vehicles in the "Mad Max look". Coachella fans have now had to sit out for two years. Because in 2020 and 2021 the event – which traditionally attracts tens of thousands of visitors – could not take place due to corona.
The desire to celebrate was correspondingly high this year, and "Temptation Island" presenter Lola Weippert was also infected. The 26-year-old was with some friends at the festival last weekend. On Instagram, Lola recorded for her followers how she experienced the spectacle. In addition to many beautiful moments, she also reports here, unfortunately, about an encounter that she would have gladly avoided.
Lola Weippert: This encounter makes her angry
She was "with a German group", says the RTL presenter, and one of the women has her "Starked so derogatorily from the start, refused to say goodbye to me and finally even said somethinghow can I walk around with my butt." Like many others, Lola was lightly dressed at the desert festival.
The moderator is certain: Such sayings are due to the German mentality. "Unfortunately, in Germany, I so often experience resentment and envy, as soon as you're dressed revealingly at a festival, you're called a 'slut' and you hear sayings like 'She needs it'," writes Lola disappointed.
Lola feels sorry for jealous people
At the festival, however, the incident is out of line for the moderator. Normally, a real "compliment ping-pong" was played here. "Here, all forms of nudity and ecstasy are celebrated incredibly," says Lola. She has never experienced "such incredible support from women to women" as at Coachella.
Speaking of people who show resentment to others, Lola says: "You are your words and your behavior. The only thing I feel for such people is pure pity. Pity that they are so unhappy with themselves and others smaller do to feel bigger."
Lola also shows in her Instagram story how much she appreciates the openness and "body positivity" that is celebrated at the Coachella Festival. "Greetings go out to all chest sweat sisters", she says here in a video and shows that she too is sweating under her breasts. "Before, I would never have shared something like that," says Lola. But now she can stand by it.
(nick)
Source-www.watson.de