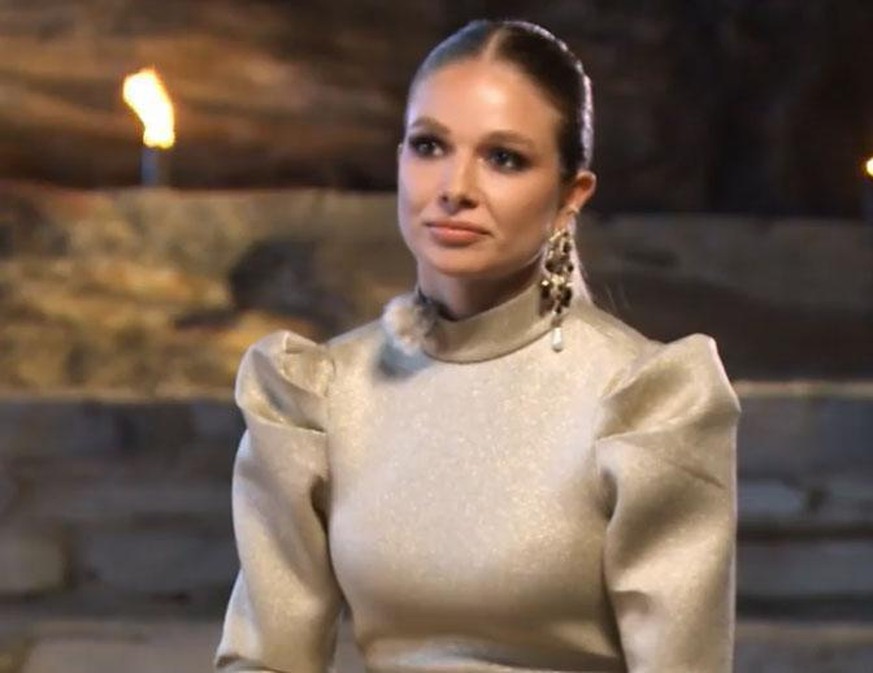 Lola Weippert relentlessly pursued a "Temptation Island" candidate.Image: RTL+
"Temptation Island – Temptation in Paradise" is the ultimate relationship test for the candidates: several couples are sent separately to a heavenly place for two weeks, where a few singles are waiting for the participants. The couples then get back together. In the current fourth season, Marc-Robin in particular draws attention to himself, and not in a positive sense: He cheated on his (still) girlfriend Michelle, which he later tries to deny around the campfire.
But he made the bill without Lola Weippert: the presenter takes him to task eleven in episode eleven and does not allow him to flee to lies. The fans therefore hailed compliments for the 26-year-old.
"Tempation Island" candidate gets into trouble
Marc-Robin failed the "Temptation Island" loyalty test. When he was dating a candidate, he asked her to pick up her mic. So he even wanted to cover up his wrongdoing. But at the campfire, where Marc-Robin and Michelle meet again, everything comes out.
Michelle first wants to know if Marc-Robin was guilty of anything, which he denies. But she already knows about his deceit. "Marc-Robin, we're going home, I'll pack my things and go", she blurts out. Then Lola Weippert jumps in and begins her confrontation:
"Michelle decided after today's campfire to call it quits 'Temptation Island' early. You know why, right?"
Now Marc-Robin seems increasingly insecure, the facade is crumbling. Still, he lies again when Michelle puts the gun to his chest. He remained faithful, he insists.
Now Michelle is finally losing her composure: "What am I being shown here? That my great friend brings another woman into his room and says: 'Please remove your microphone.' Then two other women at the door hear you kissing them and then ask: 'Are you on the pill? Because if you don't have a condom, then it will come out.' Tell me, do you notice anything else? Then you sit down here and brazenly lie to my face?"
Lola Weippert takes over the helm
After all, Lola Weippert is also increasingly going on the offensive. She holds up Marc-Robin: "We haven't even shown her the scene in the shower. It's about the situation where you kissed Laura. There was a blind spot that you knew about." "What do you mean: that I knew about?" the candidate asks around, whereupon the moderator counters: "Don't pretend!" Marc-Robin no longer has a chance to wriggle out.
On Instagram, the fans are now celebrating Lola Weippert in particular. She in turn shared a clip from the episode on Tuesday night and wrote: "Marc-Robin cheated on Michelle and didn't want to admit it at the final campfire. Then I caught some fire because his lies went against the grain so much ."
Numerous comments have already accumulated under the clip. "Lola just shaves him," notes one user, while another fan says, "Great moderation! Keep it up." This article gets to the point in a little more detail: "You were great! Always followed up on his spongy statements. He writhed like an eel, moaned, rolled his eyes, but you didn't let go. (…) You spoke to the heart of many of us viewers, I think."
(yeah)
Source-www.watson.de