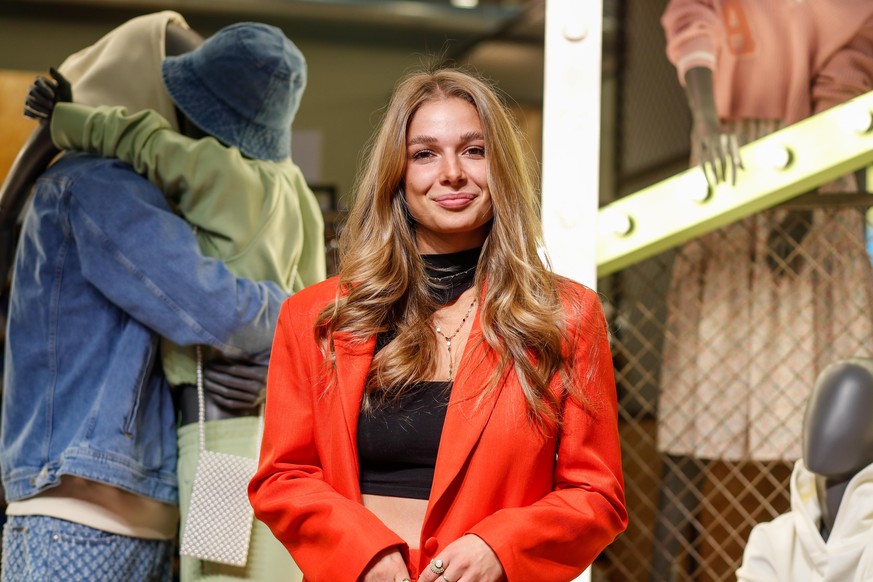 Presenter Lola Weippert fooled around with her father Robert on Instagram. Image: dpa / Gerald Matzka
Lola Weippert currently has her hands full. The "Temptation Island" presenter recently fulfilled her dream of owning a farm, which is now to be renovated and expanded. She is also training for the "RTL tower jumping", which is due in a few days. And as if all that weren't enough, the energetic Rottweiler recently launched her first product: a perfume called "Power".
Lola recently revealed how proud she is of her perfume on Instagram. And her father also seems to be a fan of the fragrance: In her Insta story, the presenter published a video showing how he "sniffed" her extensively because of the "Lola scent".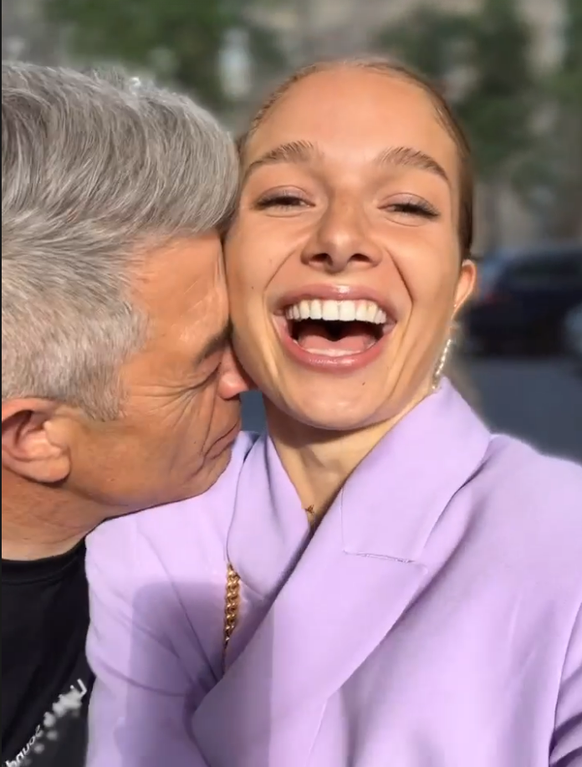 In her Instagram story, Robert Weippert apparently can't get enough of his daughter's perfume.screenshot/instagram/lolaweippert
"I'm showing my dad my own perfume for the first time and he's going crazy again," Lola writes about the video. And indeed: After father Robert Weippert sprayed the perfume on his daughter's neck, he apparently doesn't want to let her go. "Still fed up! I never want to leave there again!" He calls out in the video.
But the smell test alone is not enough: Without further ado, father Robert squirts some perfume into his mouth. "Wonderful, tastes great too," he says and laughs.
Lola gives fans a glimpse of her childhood
Lola also finds the over-the-top action funny. "So that's why I could never get normal", she says happily to her fans. She adds: "Compared to Robert, I'm really normal."
Lola and her father have joked around a lot on his Instagram account in the past. Lola probably inherited her sense of humor from him, after all her father is an actor, cabaret artist and singer.
However, it was not always happy: Last year, Lola revealed to her fans that she had suffered a lot as a child from her parents' early divorce. Now she is happy to live in Berlin like her father so that she can spend more time with him.
(nick)
Source-www.watson.de