Filip Pavlović only got the jungle crown on RTL at the beginning of the year. In the jungle camp, the reality star did not shy away from any test – no matter how daring and disgusting it was. Now the king of the jungle faces a new, big challenge.
But this time the RTL star doesn't have to go through it alone. Because in the streaming format "Filip & Serkan @WORK – Internship instead of party" accompanies him buddy Serkan Yavuz. The two influencers get a taste of 20 everyday jobs on Discovery+. In an interview with this editorial team, they revealed what was the worst for them.
RTL stars test 20 everyday jobs
In the small town of Unkel am Rhein, the two RTL stars look into new businesses every day. The local mayor lets the two young men live with him and regularly provides them with new tasks. Among other things, the two try their hand at teaching history and maths at school, get involved in landscape maintenance or work in a hotel.
"Doing so many different jobs a day. In the evening you really always fell into bed broken and tired, "reviews the king of the jungle Filip Pavlović in an interview with this editor. Serkan Yavuz in particular has reached his limits a few times: "The landfill dumped me, the stench was the worst thing for me and I couldn't get used to it, not in this life! And the fire department. In one exercise I was physically exhausted."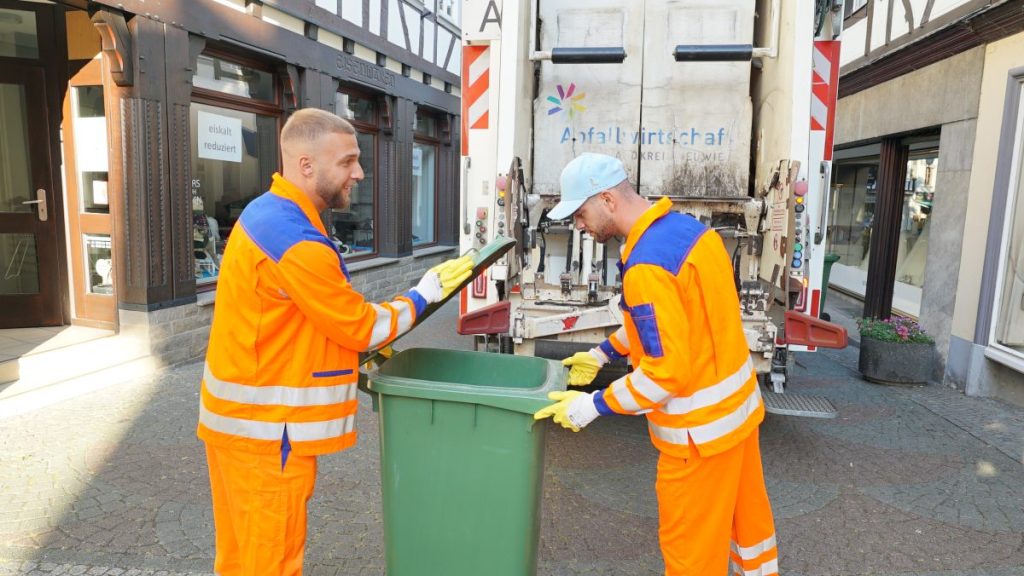 Childhood memories come alive – "Horror"
As a child, the 29-year-old wanted to be a police officer like many other boys. At the time, he would never have thought that he would earn his money as an influencer and reality star. During his internship as a history and maths teacher, the young family man feels reminded of his school days. One subject in particular gave him a headache: "English! To this day the worst, back then I didn't understand all the snot in German in German class and then the whole thing again an hour later in a different language, who's going to see through that. So English was horror."
What a lot of people don't know is that Filip Pavlović has already started three apprenticeships as a car mechatronics technician, a glazier and a fitness trainer in the past, but has all dropped out again. The 28-year-old reveals the reason to this editor: "I knew relatively quickly what I like and what I don't like. When I was a glazier and mechanic, I knew right away that I didn't see myself in this profession in the future, so it would be nonsense to study the job to the end if I wanted something else anyway."
---
More topics:
---
In the streaming format "Filip & Serkan @WORK – Internship instead of Party" the two buddies want to prove that TV celebrities don't shy away from hard work. Discovery+ has been showing a new episode every Thursday since December 1st.
Source-news.google.com