The 56-year-old Mexican rocked social networks with her bold and "dramatic" youthful image. Some question her about "what deal does she have?" not to get old
The actress Salma Hayek has turned the web upside down after a photograph was leaked where she is seen with a completely different look than she is used to.
The 56-year-old Mexican opted this time for a "dramatic" hairstyle without imagining how it would transform her image.
Read also: Claudia Martín and her "diplomatic" reaction to Maite Perroni's pregnancy
The "Everly" actress looked at least 10 years younger with XL hair, which she tied up in a high ponytail.
Although Hayek looks spectacular, the followers focused on how young he looks. "My God, why do you still look the same as 15 years ago?", "You look like 25, my cool," some commented.
Continue reading: Jorge Salinas accused of infidelity and the woman involved breaks the silence
In fact, his youthful appearance was the topic of conversation. Someone asked how old Salma Hayek is, and immediately the other Internet users joked with her witty answers: "25"; "Eternal"; "Like 32 or something. It looks SO good"; "56, about to turn 24"; "She will be turning 30 for the fifth time next month."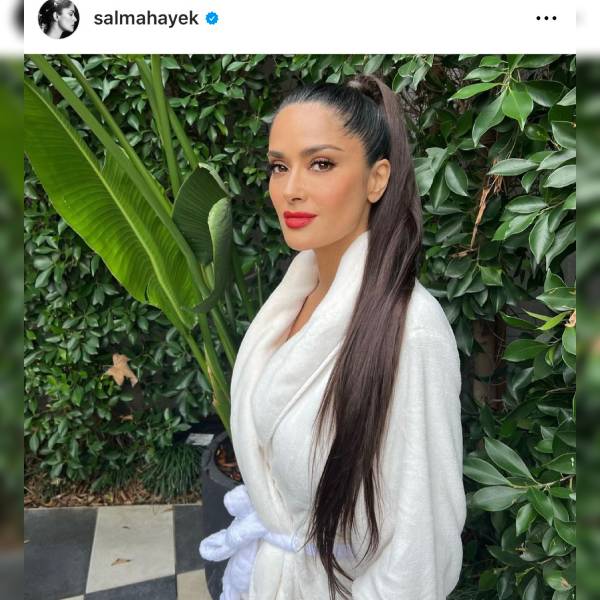 Source-news.google.com