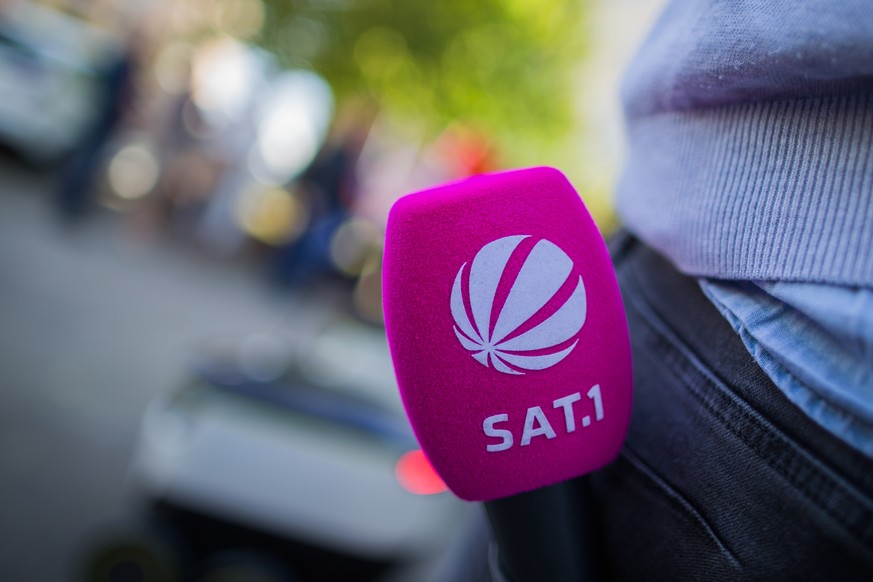 Sat.1 turns its program upside down and wants to reorient itself. Image: dpa / Rolf Vennenbernd
For years, scripted reality formats were part of the standard program when you switched on the television in the afternoon and zapped through the private channels. But the time of pseudo-documentaries seems to be over. In 2019, RTL announced that it would throw such formats out of the program. Instead, the Cologne broadcaster is now increasingly focusing on news programs. "Point 6", "Point 7" and "Point 8" are shown in the morning, then "Point 12" continues for three hours from 12 p.m. and in the evening the most important topics of the day are rolled out again in "RTL Aktuell".
Three years later, Sat.1 now wants to take a similar path. As "dwdl.de" reported, broadcaster Daniel Rosemann stated at the Screenforce Days that Scripted Reality had no future and spoke of a "paradigm shift in the Sat.1 program".
"On Patrol" and Co. are discontinued
Currently, only fictionalized docu-soaps such as "Auf Streife", "Die Gemeinpraxis", "Lenßen Takes Over" and "K11" are running on Sat.1 between 12 p.m. and 8 p.m. – but soon these formats will no longer be broadcast. Roseman said:
"Scripted reality has been with Sat.1 for a really long time. But we don't believe that it's the future. And that's why there's a radical cut this year."
And Sat.1 spokesman Christoph Körfer confirmed when asked by "dwdl.de": "Sat.1 will not currently commission any new episodes of scripted reality series for the daytime."
A new strategy for the afternoon at Sat.1 has already been decided. "Full House. Sat.1 Live" is intended to entertain viewers in front of their home screens from next winter. The show is scheduled to run between 4:00 p.m. and 7:00 p.m.
"A whole house is being built for the Sat.1 afternoon show: Whether it's the basement, garage, kitchen or living room – each room has its own content.", revealed Rosemann in advance. And further: "In 'Full House!' anything can happen. We broadcast live for three hours and pick up on the mood of the day again and again." They want to inform and entertain, "talk about the royal family – and also give tips on how to buy the cheapest."
TV judge Barbara Salesch comes back
But is Scripted Reality really over? It remains to be seen whether Sat.1 will be successful with this strategy. At RTL, the ratings did not go up after the change in strategy, but rather down, as "dwdl.de" was able to determine. And just when Sat.1 says goodbye to Scripted Reality, RTL is bringing back a popular format from this division.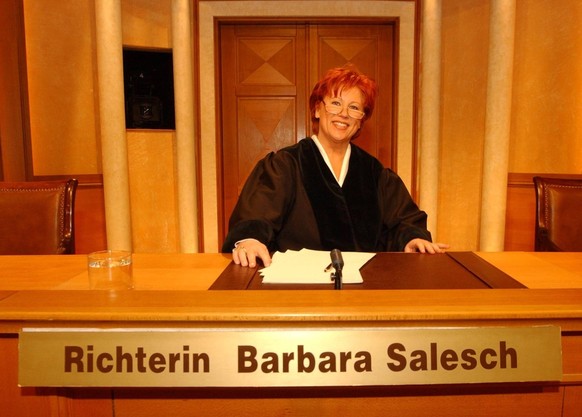 Barbara Salesch is about to make a TV comeback.Image: imago images / imago stock&people
Judge Barbara Salesch is set to return to television. In addition, Ulrich Wetzel, who became known through "The Criminal Court", should also get his own format. In this context, a user expressed a specific wish: "But this time, look for better 'actors'. These amateur actors, to yell."
(swiss)
Source-www.watson.de