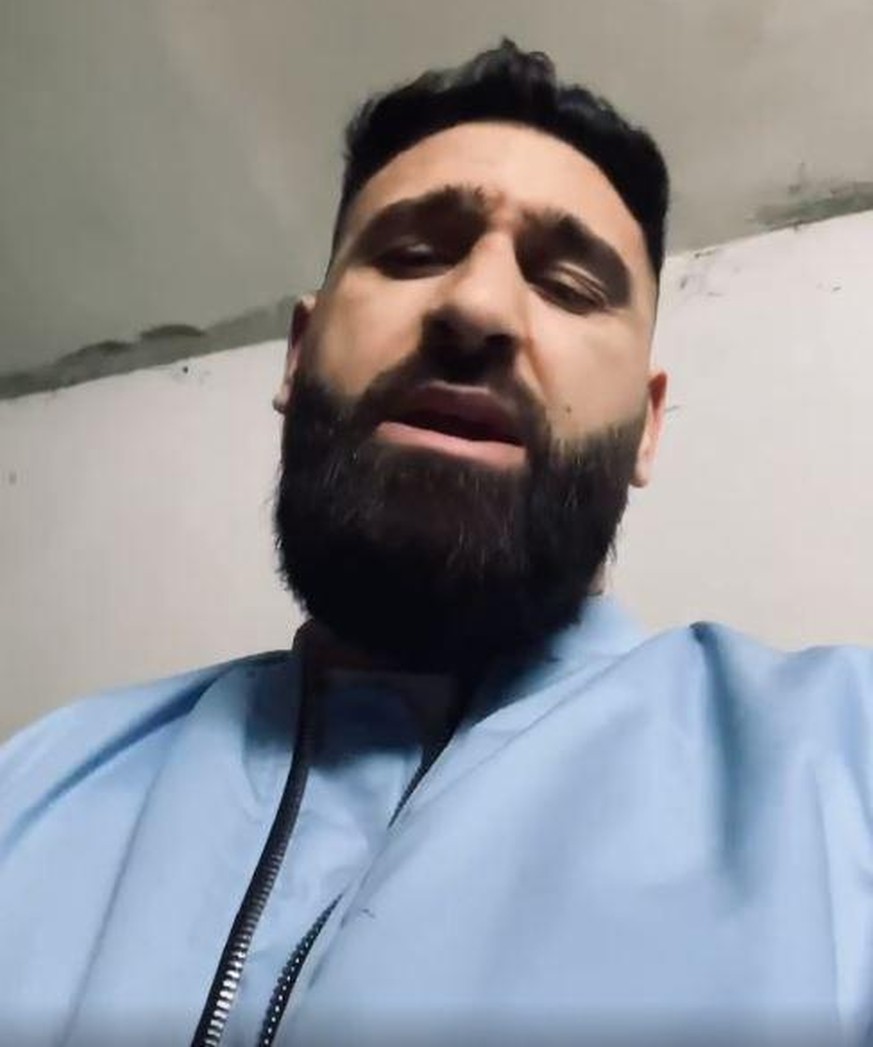 Rapper Sinan-G is currently facing serious allegations due to a video leak.Image: Screenshot/Instagram/sinang45
Serious allegations are currently weighing on the rapper Sinan-G. He is best known for his brother Rooz, who works as a hip-hop journalist. However, his musical success has so far been limited: His chart-topping album, Jackpott, peaked at number 25 in 2019.
However, a video was leaked last week that apparently shows Sinan-G becoming intimate with another person via video call. In particular, statements allegedly made by him, which give the impression that he has pedophilic tendencies, cause anger and concern among his rap colleagues.
Sinan himself also commented on the video, confirming that he was in it but claiming that the critical statements had been miscontextualized.
Sinan-G tries to justify himself after the video leak
The clip, which circulated on social media, appears to have been edited several times. From the person with whom the rapper is apparently on the phone, he demands that "bring the little one in front of the cam", she is "not a baby" and "checks nothing anyway".
In a statement on Instagram, however, he strictly denied that Sinan actually demanded in this delicate situation to bring a child in front of the camera and fantasize about wanting to ejaculate on his hand.
Sinan explained that he had Facetimed a woman and that he was "crazy". That's why he asked her to bring her friend from an adjoining room. Because he couldn't remember her name, he simply called her "little one".
He also stated that the video was "disgustingly edited together". He has already taken legal action against the person who circulated the video. "The investigation is now underway against the lady who created and distributed the video," he clarified.
For Sinan it is clear that the clip was only distributed to harm him because he is currently enjoying some success with live streams on the Internet. Especially long recordings with the rapper Manuellsen are currently collecting millions of views on YouTube. Ironically, he also spoke up in the meantime and didn't strengthen Sinan's back.
Manuellsen has no sympathy for Sinan-G
Manuellsen initially distanced himself from Sinan-G in his Instagram story shortly after the relevant recordings became public. But that was obviously not enough for him, because in a live stream he again commented on the alleged scandal:
"Quite short and sweet: Very, very ugly and very, very stupid. You know, I've chased people through the block for this. Media impact. People who have this tendency, you shouldn't have any sympathy for them. You should also be like that a stupid statement to have no sympathy for Sinan."
The Ruhrpott rapper, who is the father of a small daughter himself, does not believe Sinan's explanation for the video, but also puts it into perspective: "If the video turns out to be authentic, then that's it." In addition, Manuellsen wonders what the other person in the video answered if the conversation was actually about pedophilic acts. "If she didn't just hang up, then that person is to be condemned as well."
Fler does not (yet) want to distance himself from the rapper
Fler, who is a longtime friend of Sinan, was also asked for his opinion on the video in a live stream on Tiktok. He does not want to prejudice the rapper: "I heard the recordings and it's super hard for me right now. When you hear the recordings you're like, 'What is this shit?'" He knows Sinan as a loyal person who has always stood by Fler in the event of an outcry.
That's why he can't say too much about the situation: "People want something to be said about it. I want to talk to Sinan first before I judge. And if I'm angry or want to end the friendship – I would do it privately.", the Berliner said. He cannot and does not want to distance himself from him for good.
(cfl)
Source-www.watson.de