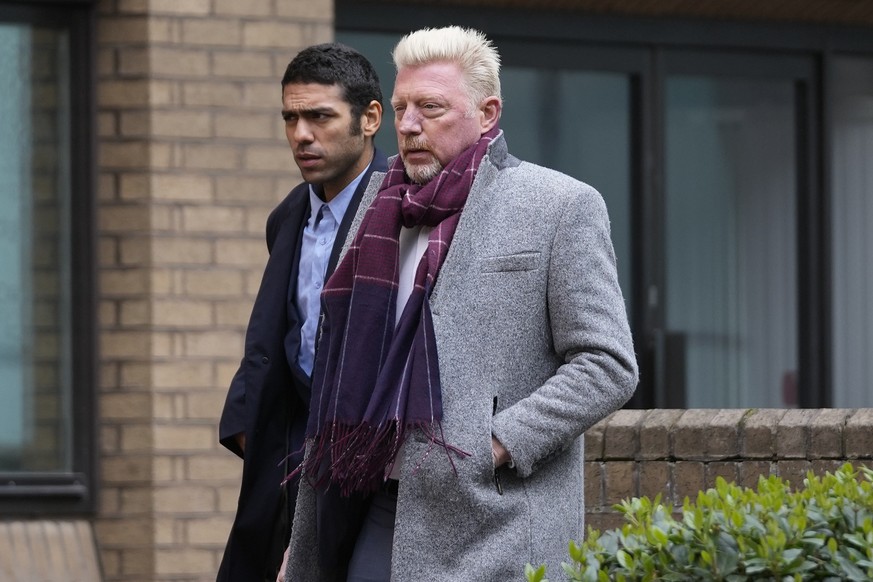 Boris Becker is currently serving a prison sentence. The situation is also affecting his family.Image: ap / Frank Augstein
Boris Becker has been in prison for a few weeks: the tennis legend was found guilty of delaying bankruptcy by an English court. But these are not only difficult times for the 54-year-old, but also for his family. While his ex-wife Lilly spoke up after the verdict, his eldest sons Elias and Noah have been rather quiet so far.
But now Elias posted a thoughtful and cryptic post on Instagram that can easily be related to the current situation. Meanwhile, there is a clear statement in Noah's profile description.
Elias Becker: "Cried the most"
The latest Elias social media post is a black and white video. Lost in thought, the 22-year-old looks out the window and shows himself shirtless. The clip is captioned with the following words:
"The most beautiful eyes cried the most."
Although he leaves it open to what sad occasion he is referring to, the connection to the guilty verdict against his father is of course obvious. At least that's how this follower sees it, who writes in a comment on the clip: "I wish you and your three siblings strength, confidence and clarity." Another user simply says: "Be strong". By the way, Elias' last contribution related to family dates from February. At the time he posted a photo showing him with brother Noah and mother Barbara.
Speaking of Noah: The 28-year-old is not particularly active on Instagram, but has recently updated his account. Right in his profile description it now says: "Free my dad", which translates as "freedom for my father". A statement that could hardly be clearer.
Becker's daughter Anna Ermakova was also shaken by the verdict. She announced shortly thereafter that she would visit her father in prison whenever she could.
Hard times for the Becker family
Meanwhile, there was also news from Boris' ex Lilly. She moved to a London suburb with her son Amadeus, according to "Bild". There may be financial reasons behind this: the new place to stay is said to be 4,000 euros cheaper than the apartment in the city center. Boris Becker has less income in prison and can therefore pay less maintenance. So Lilly's move could well be related to his imprisonment.
(yeah)
Source-www.watson.de